Essie is a brand that is sorely lacking in my nail polish collection, I think I only have about 6 or 7. My newest addition is pretty lovely – this is Essie As Gold As It Gets*.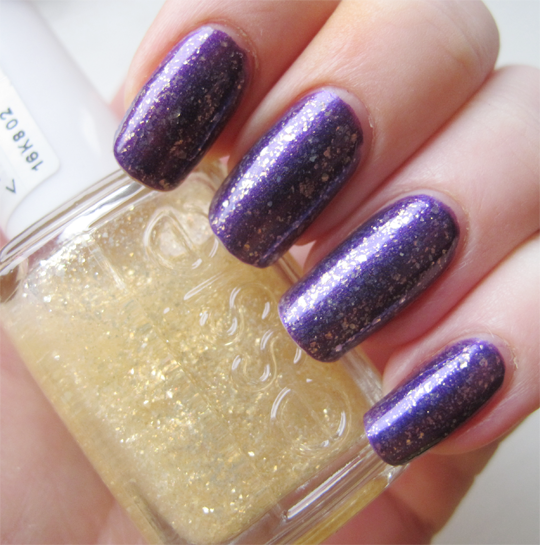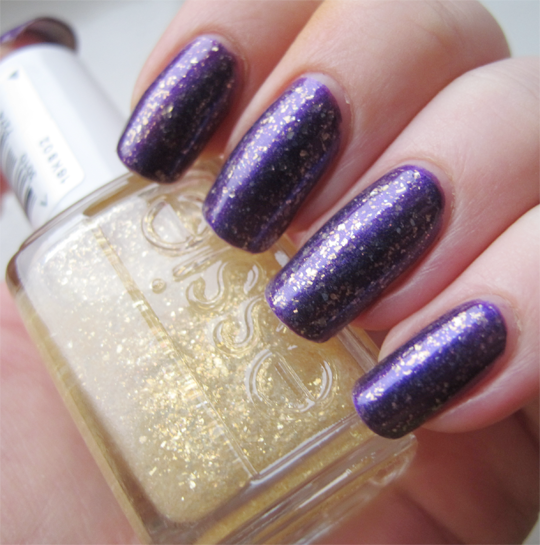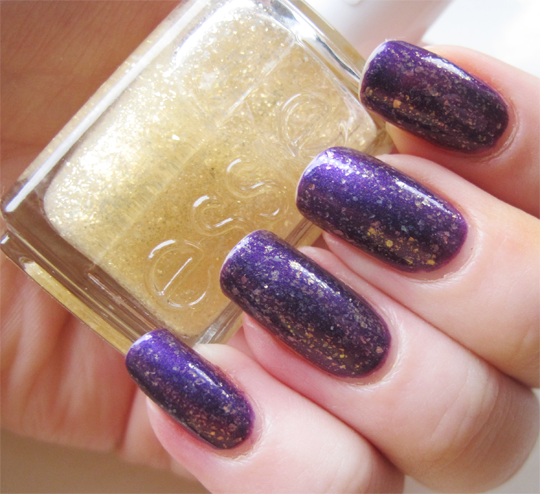 The photos show one coat of As Gold As It Gets over one of my favourite purples, Avalon by a-england. Can't beat a bit of purple and gold, especially at this time of year! As Gold As It Get comes from Essie's relatively new LuxEffects collection, which features 5 flakie glitter style topcoat lacquers in a clear base. Along with this gold offering, there's also Set In Stones (silver), Pure Pearlfection (Pearl), A Cut Above (pink) and A Stroke of Brilliance (blue). I'm definitely planning to check the others out because this one is so pretty – A Cut Above and A Stroke of Brilliance especially look like they need a home in my drawers.
As Gold As It Gets sort of reminds me of a far more subtle version of OPI's The Man With The Golden Gun (which I posted about back in January, and funnily enough wore that one over a purple base colour too). What do you reckon?
Essie As Gold As It Gets, along with the rest of the Essie Luxeffects collection, is available at Superdrug for £7.99. I imagine they're also available in Boots, but I can't find this particular one on the website so I can't promise!