You guys know how much I love The Body Shop. Well, it's that time of year again where one of my favourite seasonal scents is released – The Body Shop Ginger Sparkle range. I am an absolutely fiend for ginger, in my food and in my fragrances (and even in my electronic cigarette…) so this sweet and spicy range is right up my street. As always, The Body Shop have got some fab gifts lined up for the Christmas season including this adorable Ginger Sparkle Shower, Scrub & Moisture Collection*.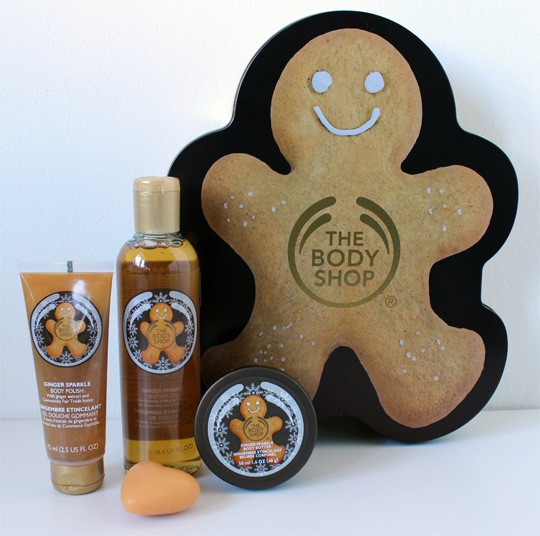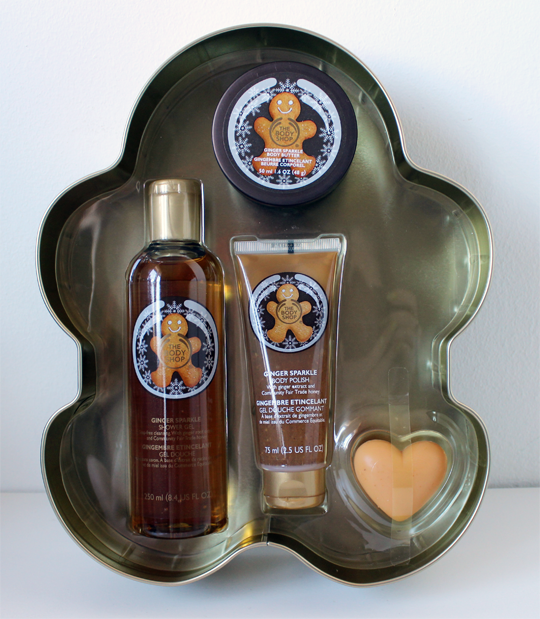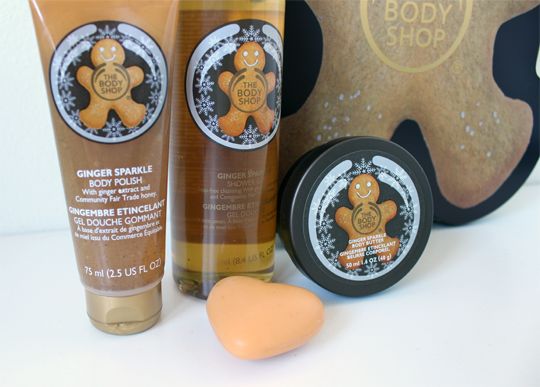 Staying true to their Beauty With Heart manifesto, The Body Shop will be donating £200,000 from the proceeds of their Christmas gifts this year to building schools for some of their least fortunate Community Fair Trade partners in countries including India, Honduras, Nepal and Ghana. You can read more about The School Project here, and rest virtuously in the knowledge that while you're stocking up on great Christmas gifts (yes, that includes the odd cheeky present for yourself!) that you're also contributing to bettering the lives and education of those less privileged. Win-win all around as far as I can see!
The Ginger Sparkle Shower, Scrub & Moisture collection contains…
:: Ginger Sparkle Shower Gel 250ml – Nothing not to like. The Body Shop's shower gels are my favourite for their delicious scents and the fact that they feel a lot more luxurious than their affordable price tags would have you believe. Ginger Sparkle is the perfect warming winter scent to add to my overflowing collection at the end of the bath!
:: Ginger Sparkle Body Polish 75ml – I really like The Body Shop's Body Polishes, although there aren't too many of them available. They tend to be a little more hardcore in the scrubbiness department in comparison to the Body Scrubs (although not harshly abrasive at all), and I just prefer the convenience of a tube to a pot.
:: Ginger Sparkle Body Butter 50ml – Well, we all know and love these. Beautifully rich and sumptuous, the perfect way to top off a Ginger Sparkle shower before slipping into clean pajamas and clean bedsheets… shame you can't do that every night!
:: Ginger Sparkle Mini Heart Soap 25g – N'awww, cute. I usually favour liquid hand soap for convenience, but just as soon as I can be bothered to find a cheap and pretty soap dish this will be taking pride of place next to the sink over the festive season.
All of the above are housed in the adorable metal gingerbread man tin above, which I absolutely love. And of course, you can re-use the tin which is always a bonus. If ginger isn't really your thing though (or indeed the person you're buying for!), there are a ton of other similar gift sets available for the same price – including two of my favourite ranges from The Body Shop, Chocomania and Honeymania.
You can pick up the Ginger Sparkle Shower, Scrub & Moisture Collection in store and online for £17. This is a really reasonable price for what you get inside, and is in the sort of price range that I consider to be friends-and-mother-in-law territory. Except my mother in law won't be getting this. It's MINE.
Oh, and just as a little bonus – how sweet is this little Gingerbread Man sponge? He doesn't come in the set sadly, but you can pick him up separately for just £3.50.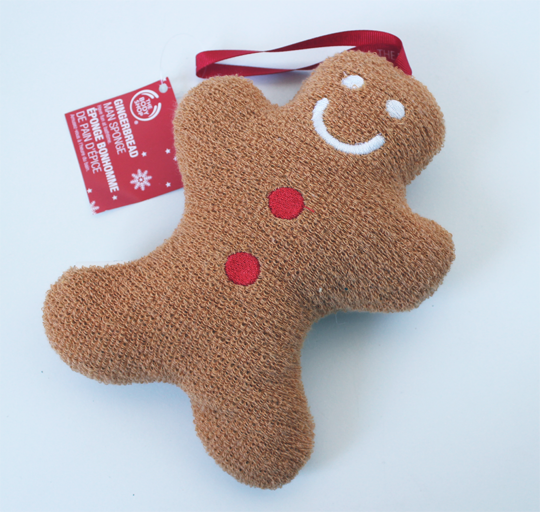 If you're thinking of stocking up on some gifts from The Body Shop, now is the time as there are some great deals going on. £5 off when you spend £15, £10 off when you spend £25 or £25 off when you spend £50 using the code SPICE. You can definitely grab some absolute bargains this way!
Are any of The Body Shop's Christmas gifts catching your eye as ideal presents to give to someone you love? Which one would you be most excited to receive?