This time last year, The Body Shop released a couple of eyeshadow palettes as part of their Winter makeup collection and I reviewed Smoky Moonstone. Now I have one of this year's offerings, and while Smoky Moonstone was good, I am absolutely loving this one – The Body Shop Smoky Plum Palette*.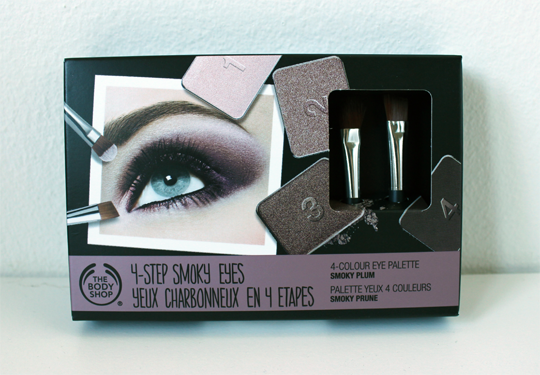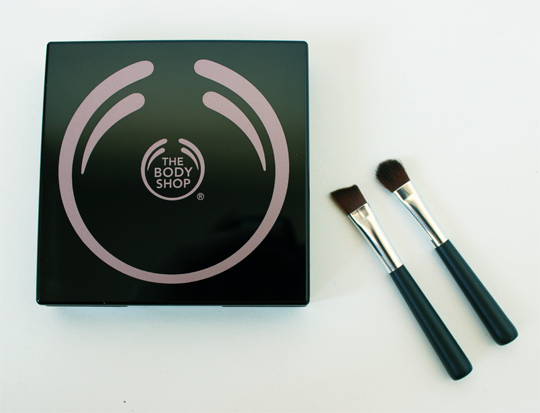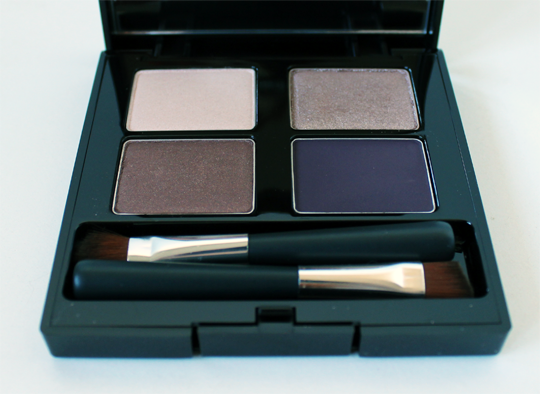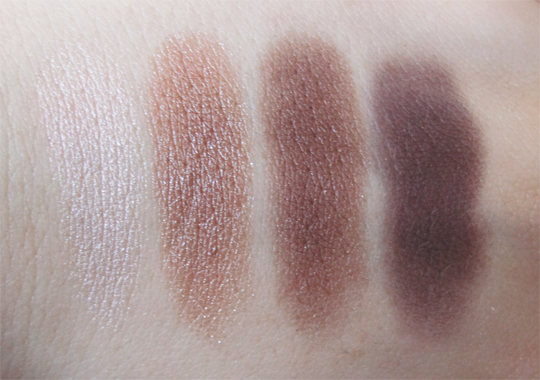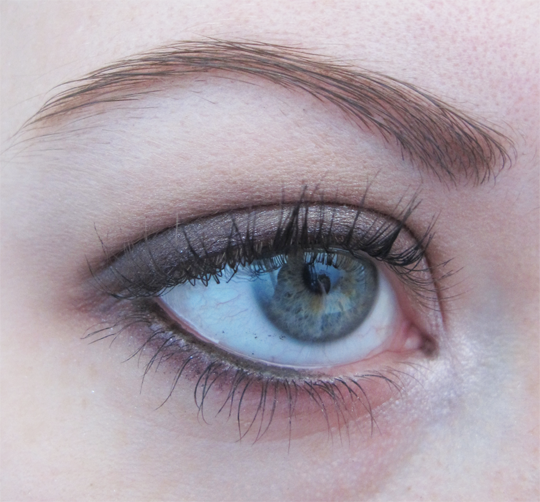 Frankly, I was sold as soon as I'd read the words 'smoky plum'. Yes please, come to mama! The shades are coming off rather too brown in the photos, there is some definitely plummy-cranberry tones to these shadows that my camera has not done any justice to.
While some things about this year's Smoky palettes are in keeping with last year's – note the same resilient packaging, the same mini brushes (can I get a Hallelujah for an alternative to sponge applicators?!), the same handy big mirror inside, the same layout – there is one vast improvement and that is in the formula of the eyeshadows themselves. The shadows in Smoky Moonstone were good, if a little flaky and prone to fallout. Smoky Plum however has improved on this tenfold with a soft, buttery and blendable texture that negates fallout while still packing some punch in the pigment stakes. Very impressed, TBS!
I've been using this a quite a bit over the last few weeks, and am particularly loving it combined with the Charlotte Tilbury eyeshadow pencil in Dark Pearl (review here!) which is just the perfect base for these shadows. A bit of the highlight shade to illuminate the inner corners, the second colour over the lid on top of the Dark Pearl pencil, the third colour to add a bit of soft focus definition to the crease and the darkest one to frame the lashlines.
Really lovely stuff, a good seasonal addition to any collection – and especially good for a weekend away thanks to the sturdy packaging, mirror and mini brushes – and not a bank-breaker either at a very reasonable £15. Get yours in store or online, and be sure to check for any active discount codes as The Body Shop nearly always have some sort of offer on!