Is this the most PERFECT Halloween polish or what?! Prepare to squeal with me over Girly Bits Erin Go Bragh-less.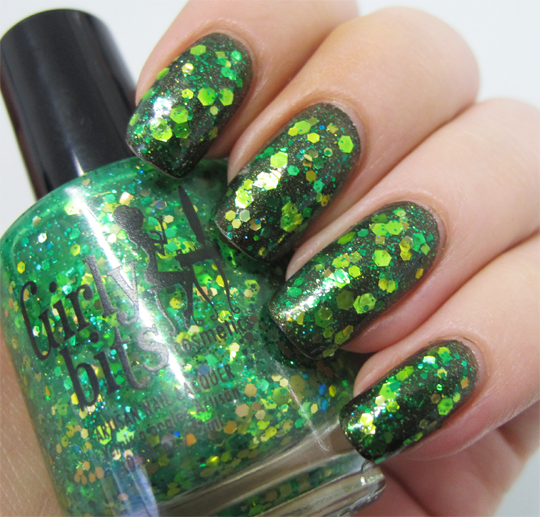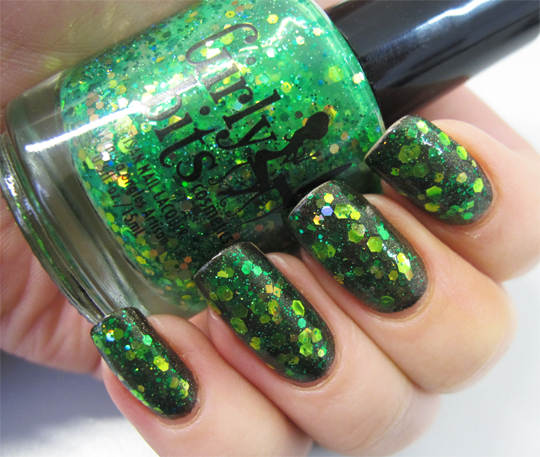 This is so, SO beautiful. Completely multi-dimensional with epic levels of eye-catching shine. Honestly can't articulate how lovely this is. Hnnggghhhh!
I'm wearing just one coat of Erin Go Bragh-less over one coat of Illamasqua Fusion. This was the first indie polish on my wishlist that first sparked an interest in artisan nail lacquer, so I'm super glad I have it in my hands now. It's everything I wanted it to be and more. I even got better wear out of it than expected, with 6 full days before any drastic chipping occurred.
BASK IN ITS GLORY.