If I was one of the #Creators for Illamasqua's latest capsule collection (*combusts at the very thought*), I would have created a topcoat polish in a clear base with white speckles, with a dual inspiration of stars and snow. A white version of the universally popular Speckle polishes we've seen this year – which, by the way, Illamasqua started! I would – naturally – have called it Freeze. Because I'm a bit vain. Turns out that would have been a wasted suggestion though, since the brand have read my mind and come out with exactly that in time for Christmas. They didn't call it Freeze though; this is Illamasqua Blizzard*.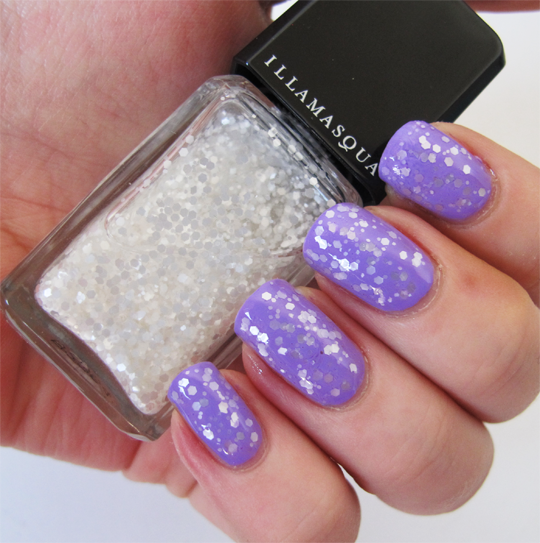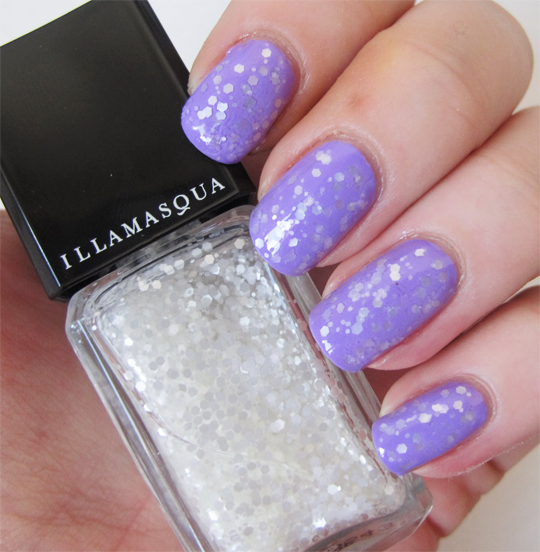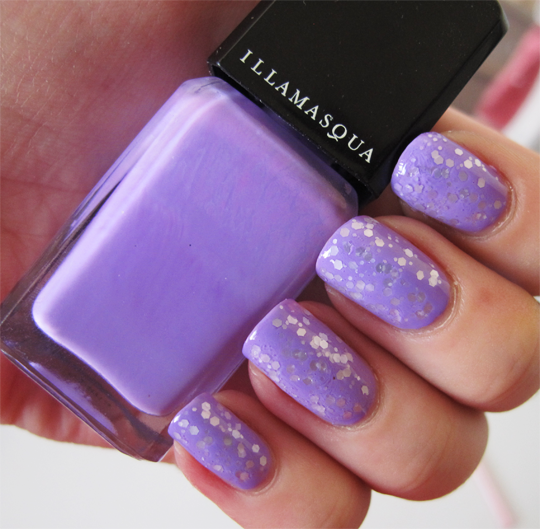 Look at it! Isn't it beautiful? Slight side note, but way back at the beginning of this year I bought Black Polka Dot and White Polka Dot polishes from Nubar, but they massively disappointed me because the speckle pieces were so sparse I could only ever manage to get about 3 on my nails at a time. Blizzard is perfect, exactly what White Polka Dot should have been, with densely packed speckles that don't take too much fishing to get out of the bottle and onto your nails. Just give the brush a good swirl in the bottle between nails and you'll pick up plenty. Incidentally, they've also got a counterpart to Black Polka Dot covered with their Halloween topcoat Swarm, if black speckles are more your thing than white.
Illamasqua Blizzard is going to look amazing over basically any polish you could think of, and I did spend about half an hour poring over my collection trying to decide what on earth I should use underneath it. In the end I went for Jo'mina, one of the first Illamasqua polishes I ever bought and one that's completely unique. It always comes across a little too blue in photos, it's really a super bright and vibrant true lilac. I've also shamefully neglected it this year, but I think it looks gorgeous with Blizzard on top. I know that I can't wait to start wearing it over a bunch of other colours.
So yeah, as you can tell, I LOVE this. It isn't out yet, I'm not sure when it is but I don't imagine we have much longer to wait. I'm sure I'll tweet about it when it is!
What do you reckon? Are you as ridiculously in love as I am?