Clarins Extra Comfort Foundation* and Instant Concealer* have had frequent use in my routine since I was introduced to them in mid-August, so I'm not entirely sure why it's taken me so long to get round to featuring them here… but better late than never, right?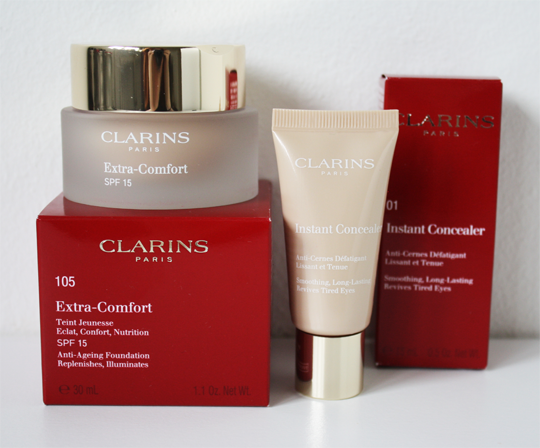 Extra Comfort Foundation and Instant Concealer are Clarin's most recent base offerings, and both feature a hefty dose of gorgeous ingredients. Argan oil plays a big part in the formulation of the foundation for optimal nourishment and comfortable wear on the skin.
It really does feel glorious on the skin, while offering a medium coverage in a very realistic skin-like finish. I'm not going to say it genuinely doesn't look like you're wearing anything, because it does; it looks like you're wearing a really high quality foundation with a very pretty finish. But that's fine by me! To be honest I don't think any base product other than tinted moisturiser can really look like you aren't wearing anything.
Now, Extra Comfort Foundation contains an anti-aging complex and is actually meant for a slightly more mature skin than mine, but that's not to say I don't love it and that it wouldn't look fab on any skin. Its moisturising properties would make it perfect for drier skins and older skins. If you're very oily through the T-zone like I am, you might find you get pretty shiny about halfway through the day. It doesn't slide off of my skin, just becomes shiny – but this is nothing that can't be fixed with a light dusting of translucent powder, and wearing a decent primer underneath helps hold it together a little longer too.
I should touch on the packaging – some may not be keen on the idea of a glass jar but it doesn't bother me, it's just big enough to dip the tip of a foundation sponge in (or it will happily accommodate any brush if that's your preferred method). Clarins actually recommend applying with your fingers, but I love the finish when its applied with a sponge. The jar is heavy and feels of good quality, but I wouldn't want to travel with it purely because it would make a mess of the inside of the lid!
Overall I am really loving this as a winter foundation and would definitely consider repurchasing – although I don't think it will be as ideal for the warmer months of the year. It costs £35 for 30ml and comes in a respectable 9 shades.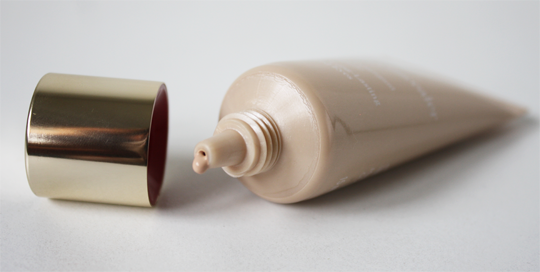 While the Extra Comfort Foundation is all about hydration and comfort for the skin, the Instant Concealer on the other hand focuses on creating a more awake look. It has tons of aloe vera extract to soothe and de-puff the undereye area and caffeine to help put a stop to dark circles, in a very, very lightweight formula that still manages to cover surprisingly well. Due to it's lightness, it never creases up under the eyes which is always a welcome attribute. For something which feels of such thin consistency, it does a pretty good job but no concealer is ever able to completely disguise my crater-deep undereye circles. I don't think anything other than surgery or actually getting enough sleep could cure those!
The concealer is actually great value, it comes in a huge 15ml tube for £20 and it will last you absolutely forever.
So, as always, here is the obligatory before and after.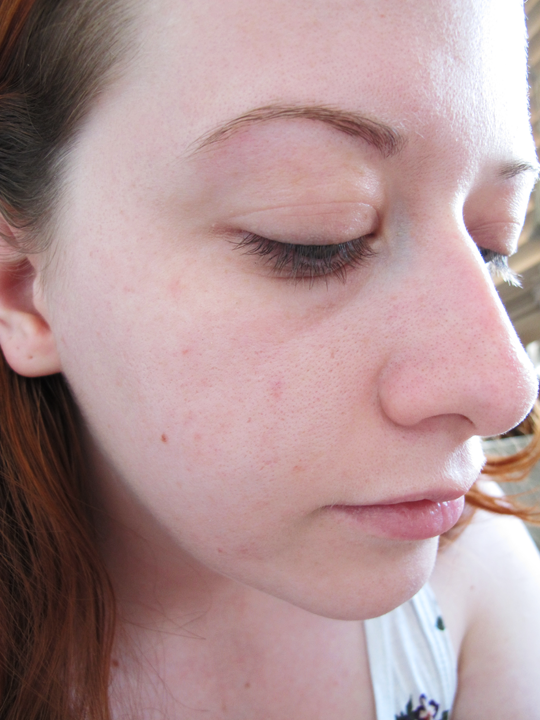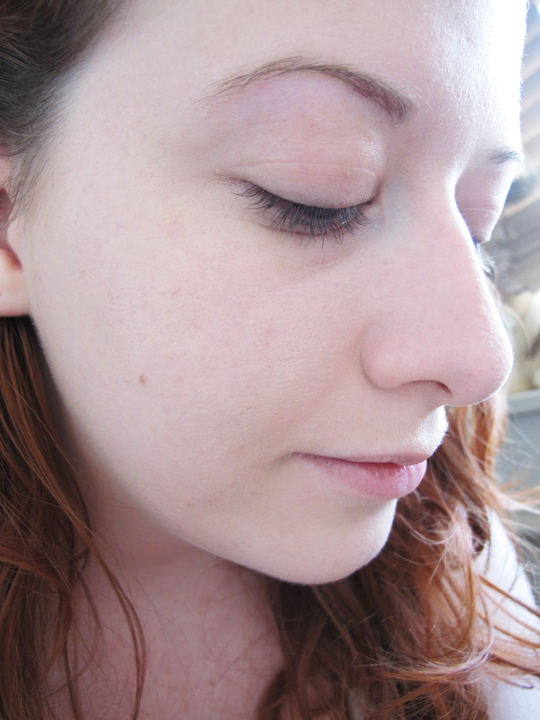 What do you think? These are the first base products I've ever tried from Clarins, and I'm suitably impressed. Have you tried any of their other foundations or concealers? Anything I should be taking a closer look at?