Generally speaking, I'm not a big fan of magazines. UK ones are rubbish – I make an exception for Ideal Home magazine, but most publications that fall into the 'Women's' category are full of absolute crap. Why can't we have a UK version of Allure? Anyway, so, one evening last week I got bored and decided to go for a mooch around Selfridges after work and found myself in the magazine department. That is the magical moment that Nail It Magazine came into my life.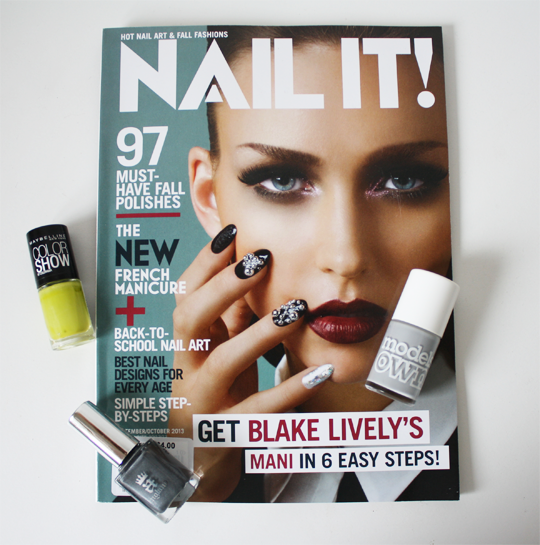 Being a nail fiend, the moment this caught my eye I took it straight to the till and paid (a probably very marked up) £4 for it. I was so engrossed in it on my way home that I almost missed my tube stop! This US publication is absolutely brilliant. Chock full of beautiful designs, how-tos for popular celebrity manicures, catwalk-inspired nail looks, interviews and features from celebrity nail artists, useful articles (the big feature in this issue is all about mythbusting nail-related old wives' tales), and even reader-submitted nail art snaps, a spotlight on bloggers and a good dose of support for indie nail polish brands.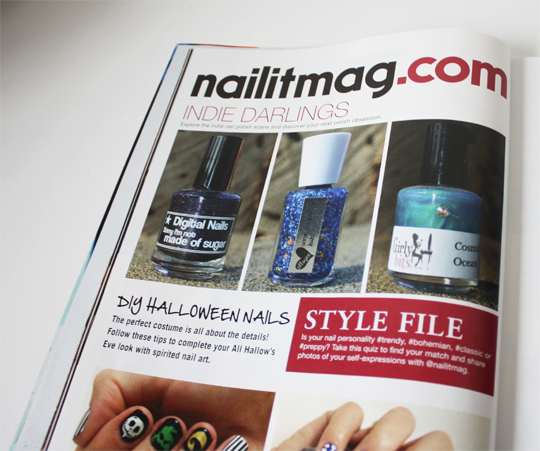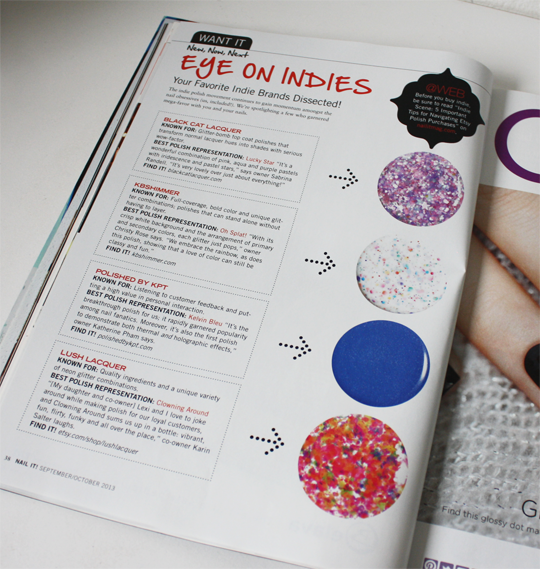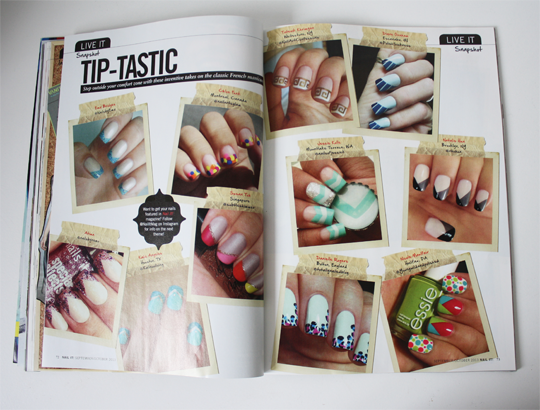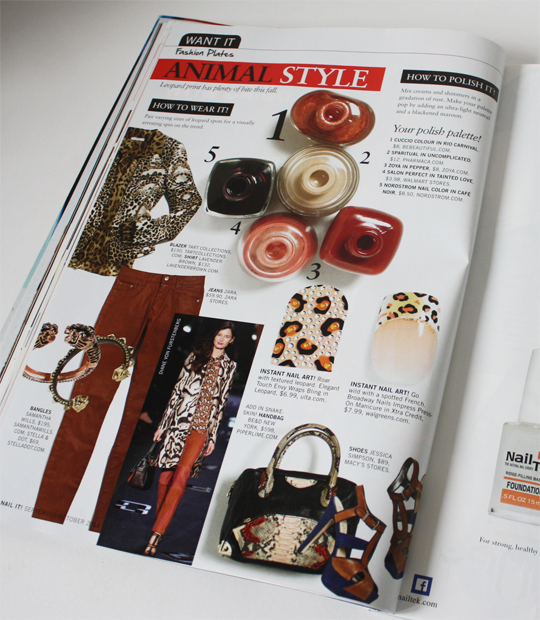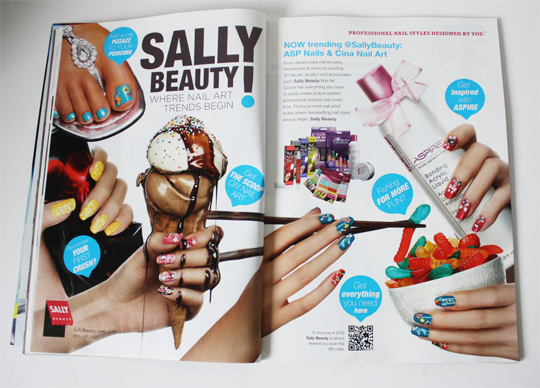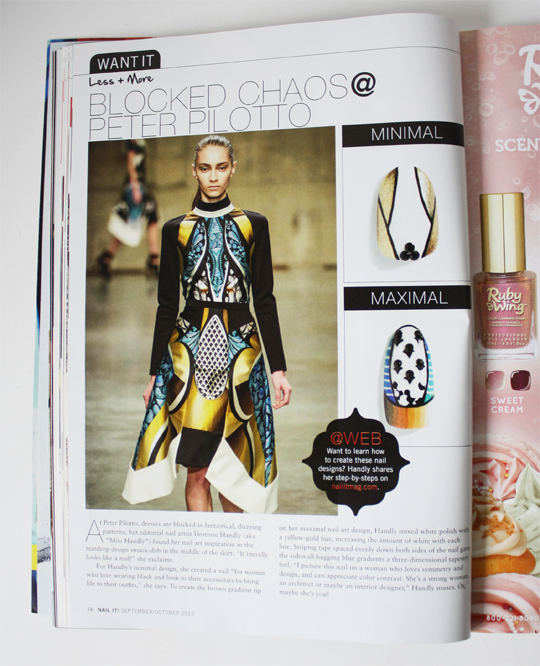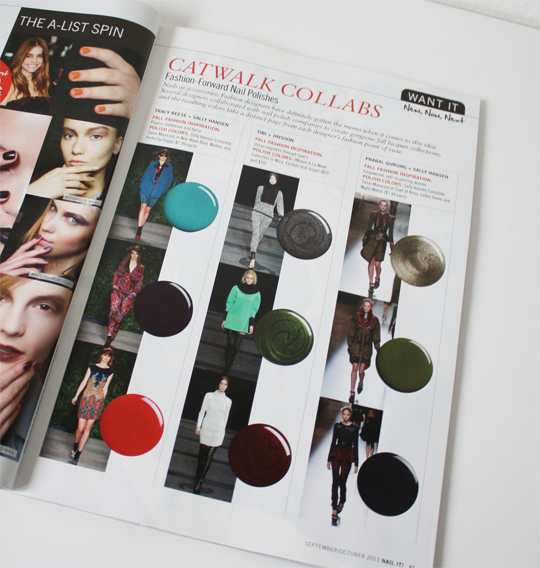 I honestly can't recommend this enough for anyone who's interested in all things nails. I picked up my copy in Selfridges, but I think it may be available from WH Smith stores nationwide. Alternatively, you can subscribe on the website for a good saving, although it's worth noting that there's no digital version available just yet.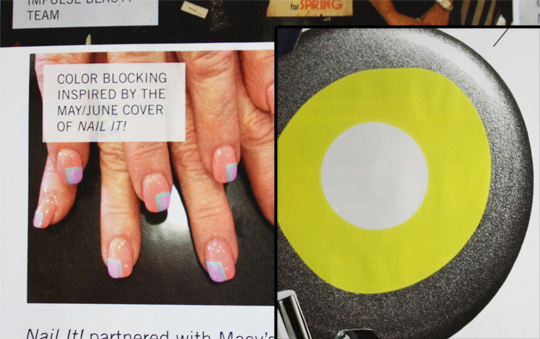 I enjoyed it so much that the same night I got it, I actually did a bit of simple 10 minute nail art inspired by a couple of things I saw in there. This colour blocking design from one page, and a colour-drop of gunmetal, lime and pale grey came together to make the design above. Easy but eye-catching!
I honestly can't wait for the next issue to hit the shelves, I can see this being something I make a bi-monthly trip to Selfridges for. Excellent stuff.