When I first got wind of these products, the brand Mary Kay sounded familiar to me but it's one I didn't know anything about. Turns out, it's a catalogue style brand (which you can also buy online) a bit like Avon that's actually been around for 50 years, but I believe it's far more well known in the US than it is here. But you know me, I'm always up for trying new things and learning about new brands so it was with great enthusiasm that I dived into a few products from the brand's new Mary Kay at Play range*.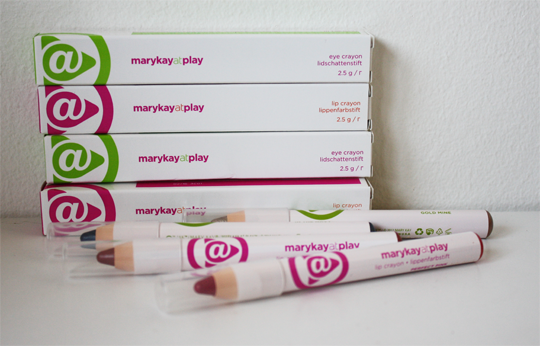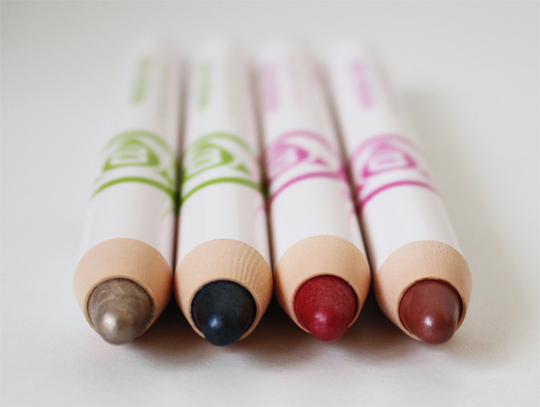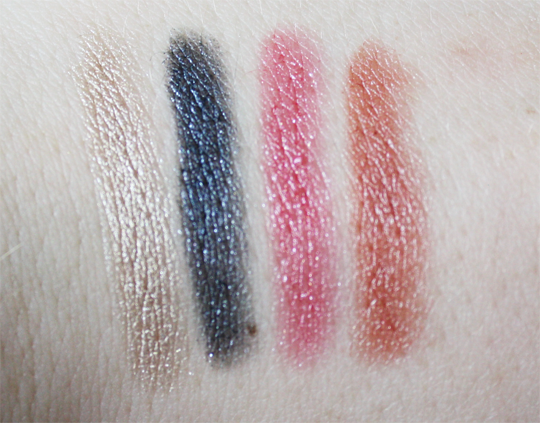 I think that in general, Mary Kay is geared far more towards a more mature market but with the Mary Kay at Play range, the idea is to try and attract a younger audience. I wonder exactly how young though, because to me the packaging is straight out of Tack City and not something I can see anyone over the age of 13 being particularly drawn to. At the end of the day though, packaging is but a small and insignificant thing as long as the product inside is good, right?
Well, sadly, I'm not too sure about that either. The collection comprises four shades each of Eye Crayons, Lip Crayons (both of which you see above), Lip Glosses and Baked Eyeshadows (both of which I hated – steer clear at all costs unless you like gritty, un-pigmented shadow and thick, sticky, treacle-like lipglosses). Whilst I wrote off the shadows and glosses fairly quickly, I hoped I'd love the Eye Crayons and Lip Crayons. I'm a big fan of the whole Chubby Stick format, but sadly I just can't bring myself to rave about these.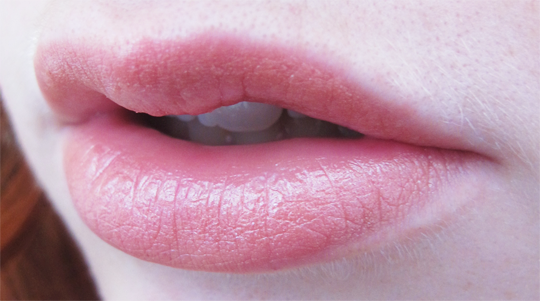 Lip Crayon – Toasted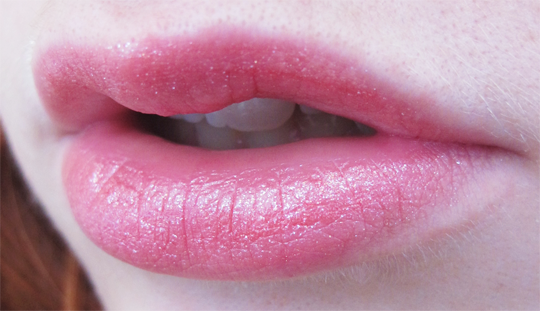 Lip Crayon – Perfect Pink
For me, with the Lip Crayons, one of the shades was a hit and the other was a miss. Now, the formula on these is actually quite good, nice and smooth and easy to apply with the colour lasting a reasonable amount of time on the lips. I like the shade Toasted, it's a decent suits-all neutral that's very easy to wear if maybe a tiny bit frostier than what I'd usually go for. I've actually had some use out of this though, so it's not terrible. Perfect Pink on the other hand is far from perfect – what is it with brands thinking it's cool to put glitter in their lip products right now? The same thing annoyed me recently with Avon's Ultra Colour Lip Crayons – it's just so not my cup of tea.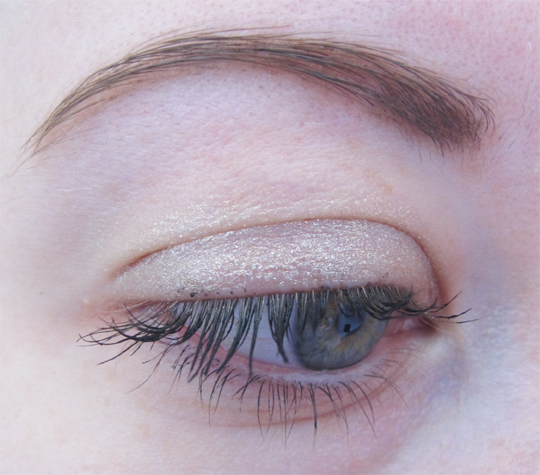 Eye Crayon – Gold Mine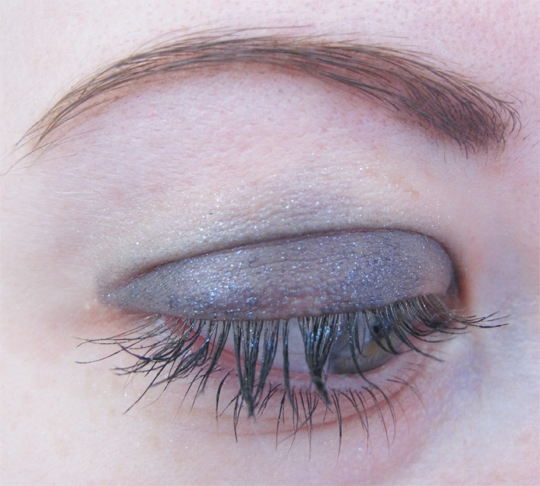 Eye Crayon – In The Navy
It's the same story with the Eye Crayons, one hit and one miss. Again, I like the formula overall – even on my oily lids I experienced only minimal creasing with these colours. I'm sure you can tell from the pictures which was the hit and which was the miss! Gold Mine is a lovely, fairly sheer pale gold shade that works nicely as a quick wash of colour when you're short on time. In The Navy on the other hand, although it swatches nicely, applies horribly patchy on the eye and just.. well, it just doesn't look nice.
I've been sitting on these thoughts for a while, reluctant to give something a bad review without giving it a proper go but I've used these enough times now to know that it's not just me, overall this collection is just a big fat 'meh'. At £7.50 each for both the Eye Crayons and Lip Crayons, whilst not bank-breakers I feel that's a little overpriced for something which is mediocre at best. If I had to recommend one thing it would be the Gold Mine Eye Crayon, but frankly there are a dozen better options out there for something similar. Sorry Mary Kay – this one's just not for me!