I never fail to get excited by new Clarins releases – their face palettes and eye quartets always leave me swooning. Add in a revamp of my favourite eyeliner of all time and you can count me a very happy bunny with the Clarins Graphic Expressions Collection!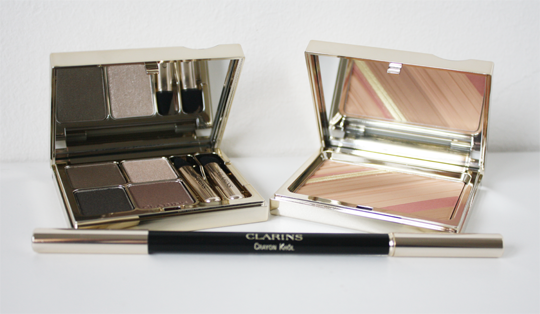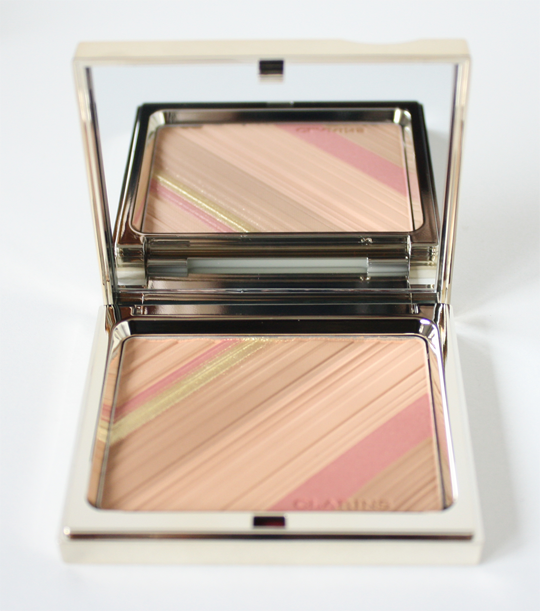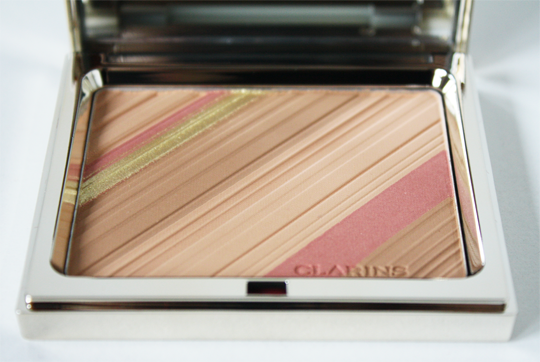 This isn't the first time I've said it, and it certainly won't be the last: no one, but no one does beautiful face palettes quite like Clarins. The Graphic Expressions Face & Blush Powder* (£30) is, like every one of its predecessors, painfully pretty to look at. Featuring 2 beige-y shades, a coral pink and a strip of gold, all swirled together these shades combine to make a gorgeous colour that works well for both sculpting the face and as a flush to the apples of the cheeks. The gold strip is just overspray which is gone within the first use or two, but it doesn't add all that much to the overall colour so it's not a huge issue. Whilst the gold strip is pretty, I actually prefer the colour in situ without it.

Now this makes me very happy. The Graphic Expressions collection brings with it a generous 8 shades of Crayon Kohl* (£17). Now, there was a limited edition kohl pencil released with last Autumn/Winter's Odyssey collection which became my holy grail of black eyeliner pencils – the blackest damn black I've ever used, with perfect smudge-ability (that's a word now, okay?), and serious staying power in the waterline. Mine is on its last legs now, so I was thrilled to learn that these pencils have the exact same formula. And they're permanent – rejoice! Clarins have also added a smudging brush to the other end of the pencil for convenience; I've managed to misshape mine already by putting the lid on badly but thankfully I have plenty of smudging brushes already! So, if you're in need of the perfect black eyeliner pencil, this is what you've been searching for. If black is too harsh for your tastes, you're sure to find something you like among the 7 other shades.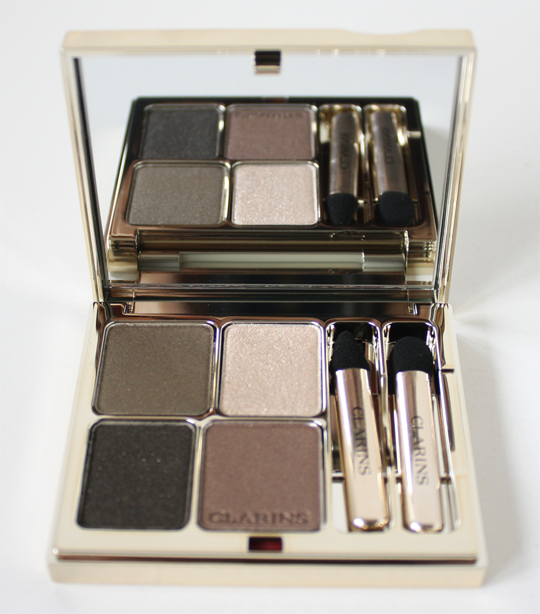 Phwooarr! Unsurprisingly, the Graphic Expressions Mineral Eye Quartet* (£31) is right up my street. I always love these – and I am particularly in love with the foresty khaki green shade in this season's offering. Definitely a really Autumnal colour palette, with cool taupe, pale white gold and deep black with green sparkles to accompany the green shade. They blend wonderfully – you can see all 4 shades in the eye look below.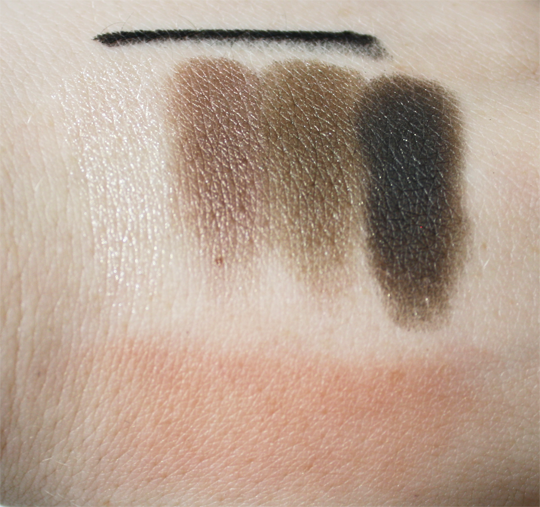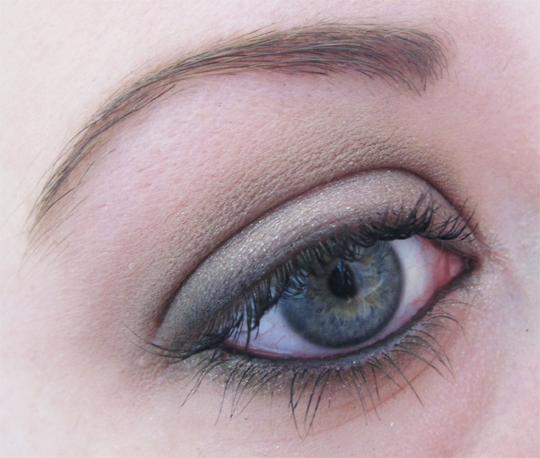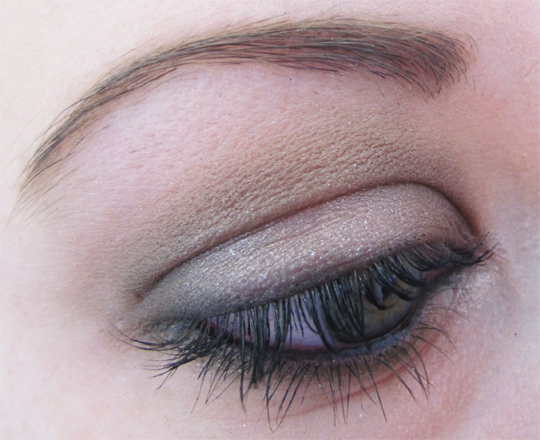 Along with the pieces above, the Clarins Graphic Expression collection also contains 3 new shades of Jolie Rouge Lipstick (£18), and the permanent return of last year's super-popular 3-Dot Liner (£20). If I could only recommend one thing from this collection… no, scratch that, I can't. Everyone needs the black Crayon Kohl in their life, eyeliner just doesn't get any better than this. The Eye Quartet is just perfect for the impending golden-leaves season, and well, the face palette… I will forever covet these. I don't envy you having to decide what to pick up – but do let me know what's taking your fancy!
The Clarins Graphic Expressions collection is on counters now, so I highly suggest popping down to your nearest one after payday this week. I will not apologise for enabling. :-)