Okay, I know we've had a few rubbish rainy days this week but I am confident that the summer will come back, at least for a little while longer (it's always nice for my birthday – touch wood!). As much as we love the hot weather, we also abhor the sweatiness that comes hand-in-hand with it! Especially for those of us who live or work in densely packed city areas – I tell you, sharing the Central Line after work with hundreds of thousands of smelly commuters in thirty degree heat never makes anyone feel nice. Luckily, I've had a saviour for those 'I've just stepped in the door and I need a shower RIGHT NOW or I will melt and/or spontaneously combust' moments; welcome the Champneys Energising Lime Range*!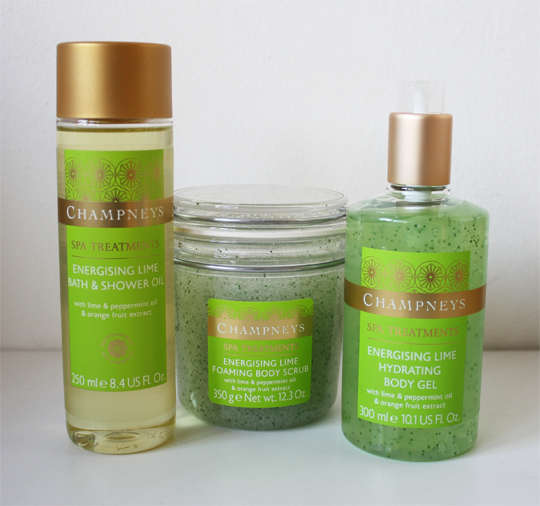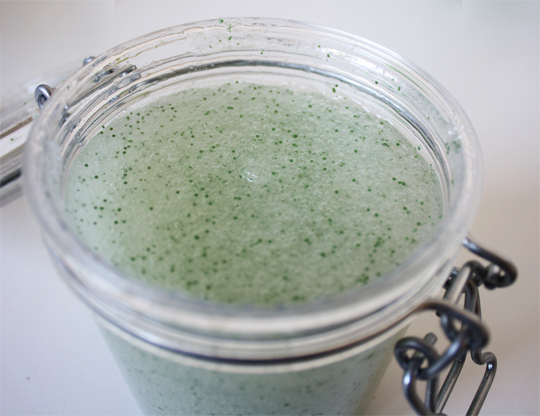 Now, a confession. I'd never actually tried Champneys until I was given these to use – associating it with Boots 3 for 2 Christmas gifts, I always assumed it would be a bit pants. I have to say though, what I've tried has really proved me wrong. The Champneys Energising Lime range is chock full of mint and lime oils for a deliciously familiar mojito scent, perfectly refreshing for a cooling shower in the warm weather.
With the water running nice and cool, I start with the Foaming Body Scrub (£10). I wouldn't say this really foams as such but it does create a slight lather when you buff it in. The gentle exfoliating beads are suspended in a very jelly-like base, quite unlike any other scrub I own. A good scrub with this is sure to slough off any sweaty dead skin.. tasty!
Next, for a bit of affordable indulgence, the Bath & Shower Oil (£8) gets its turn. This really soothes and softens the skin, especially if you've been a bit lax with your SPF (tut tut!) and any sore, red bits could do with some TLC. I very rarely have baths, but if you prefer them you can happily use this in the bath by pouring it under running water for a revitalising cocktail-esque soak.
For me, moisturising the body after a shower is a necessity but in the summer I sometimes don't want to feel weighed down by heavy, sticky creams and body butters. Luckily the Champneys Energising Lime range includes a Hydrating Gel (£8) as an alternative hydration hit and it feels wonderful on the skin. Weightless but effective, and formulated with little Vitamin E-infused jojoba beads which melt on contact with the skin for extra nourishing goodness. Keep it in the fridge for the ultimate cooling experience.
Champneys Energising Lime is out now and available in Champneys spas, in Boots stores nationwide and, whilst I can't see it right now, should also be available any day now online at Boots.com. Have you used Champneys products before? I'm definitely a convert, and will be keeping an eye on the shelves of Boots when the Christmas gifts start coming in!