For the last few years, I was a slave to buffing brushes. As the condition of my skin has gradually improved (all thanks to a good, strict and thorough skincare routine!), I've been favouring less heavy coverage. My favourite way to achieve that is by using a dampened sponge – using something like Eau Thermale Avene or The Body Shop's Vitamin E Facial Mist – and for most of the year I've been using a knock-off beauty blender and getting on really well with it. When the opportunity arose to try this new Real Techniques Miracle Complexion Sponge*, I wasn't exactly going to say no!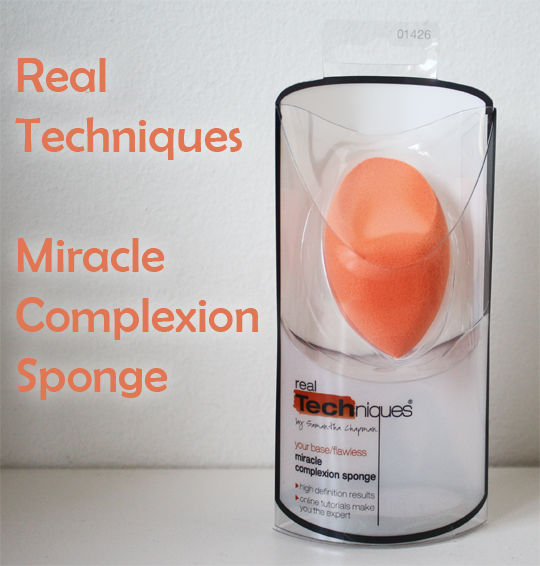 The thing that makes Sam Chapman's sponge different from the others out there, is its three distinct surfaces that are meant to make your foundation application even easier and more flawless:
- The rounded sides to blend large areas of the face
- The precision tip to cover blemishes and imperfections
- The flat edge for contours around the eyes and nose
Well, that's what it says anyway. I personally find the flat edge better for layering up on areas which might need a little bit more coverage, and the precision tip much more convenient to get right into the contours of the nose and so on. Not sure how the flat edge is supposed to make getting into those tiny crevices easier! The versatility of the different surfaces makes application a breeze though, I can be done with my base in about 90 seconds which is pretty good going, right? And I love the poreless, flawless finish it achieves – just one reason why I'm preferring sponges to brushes these days!
I do really like the ease of application using the Miracle Complexion Sponge, but there is one thing that's bugging me. It seems to absolutely drink foundation, absorbing way more product than a brush or other sponges I've used, particularly if used dry. Using the sponge wet does combat the problem a bit, but this is definitely the thirstiest sponge I've ever used.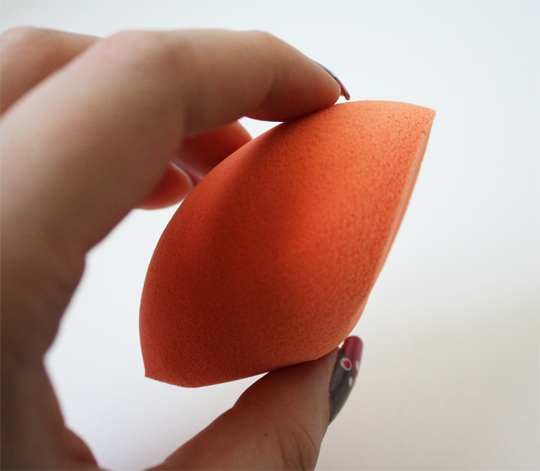 So while it's not quite a miracle, I do like this sponge a lot and am pleased that the different surfaces are actually useful rather than just a novelty feature. If you prefer a sponge (or even if you've never tried one!), I'd recommend giving this one a try because at £4.99 it's less than a third of the price of a Beauty Blender and provided you dampen the sponge before using it, it shouldn't drink up too much of your foundation. It will start to appear in Boots and Superdrug stores that carry Real Techniques around September time – keep an eye out!
Are you a sponge advocate or a brush lover when it comes to foundation? I don't think there are too many sponge slaves out there!