Lipstick with your lamb? Polish with your potatoes? Eyeshadow with your ice cream…?

Following in the footsteps of the Barbara Daly range at Tesco, and the George range at Asda, Sainsburys are finally catching on and releasing their own range, Boutique, in September this year. Created with the help of established makeup artists Sophia Price and Jo Saville, Boutique is a suitably impressive capsule collection of eyeshadows, nail polishes, lipsticks and lipglosses. I hate to admit that I've become a bit of a makeup snob, so I approached these products with caution but I'm pleased to report that I came away chastising myself for my preconceptions! In fact, I've actually found a winning new nude lip combo that I will be leaning on a lot.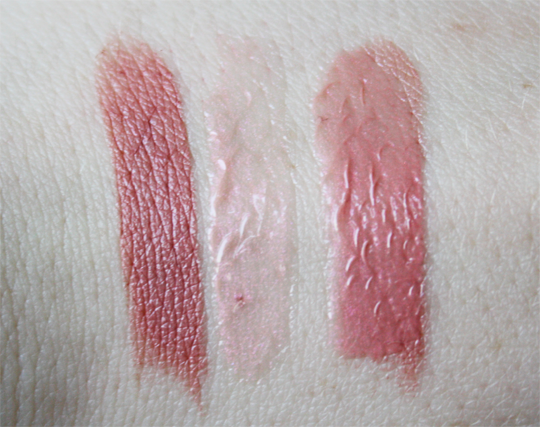 This is the Boutique Lipstick in In The Buff* and the Boutique Lipgloss in Hocus Pocus*. Much to my surprise and delight, the Boutique lipstick range offers amazing pigmentation in a really creamy formula. Just one swipe is enough to pack quite a punch, especially with their bolder shades (including a bright Summer-ready coral, a classic pillarbox red and a smouldering deep plum). This grown-up nude is the one that stole my heart, though. Due to their creaminess, they're not super long-lasting but you will get a good few hours out of them – but expect them to be demolished after eating or drinking.
Amazingly, I'm really excited by the Hocus Pocus lipgloss. I'm not usually a lipgloss fan, because I cannot bear the feeling of stickiness on my lips (which is why Clarins Instant Light Natural Lip Perfectors are my holy grail). These glosses are absolutely not sticky which quite frankly is a miracle in my eyes. I've been wearing Hocus Pocus quite happily without wanting to scrub my mouth off with a brillo pad. Again, it doesn't last forever but what lipglosses actually do last a long time, right? Hocus Pocus is a creamy light pink with a really interesting pinky-goldy shimmer – the shimmer doesn't translate quite as well to the lips but it's still very pretty. The two of these paired together are an excellent concoction that goes with any makeup look and should only need touching up after lunch!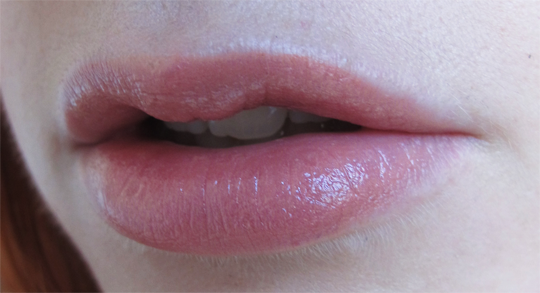 Whilst Boutique won't be your one-stop-shop for the entire face, the range can certainly add a bit of fun to your mind-numbing weekly food shop and when it launches in September, I'd definitely recommend having a little play! Naturally, being stocked in a supermarket, the price point is nicely budget-friendly too with the lipsticks coming it at £7, and £5 for the lipglosses. I've also been quite enjoying the eyeshadows too, so I'm sure I'll be sharing those with you soon enough!
Would you be up for a little bit of makeup perusal betwixt your groceries, or does the idea of a supermarket makeup range fill you with dread?