Over the years, I've heard nothing but good things about Make Up For Ever's coveted HD foundation. When I tried it (just on the back of my hand), I knew the finish would be far too much for my face – I prefer a much lighter coverage. With that in mind, I decided to try out Make Up For Ever Face & Body Foundation instead.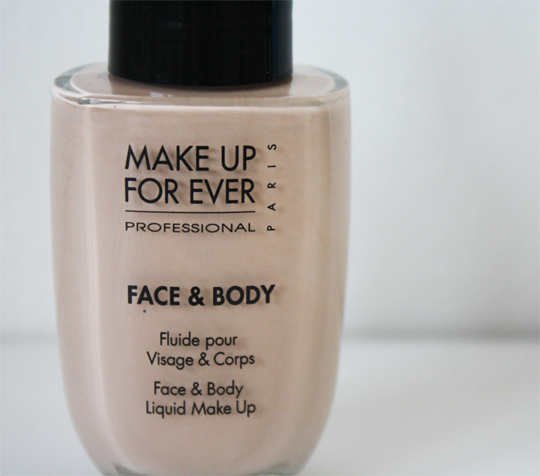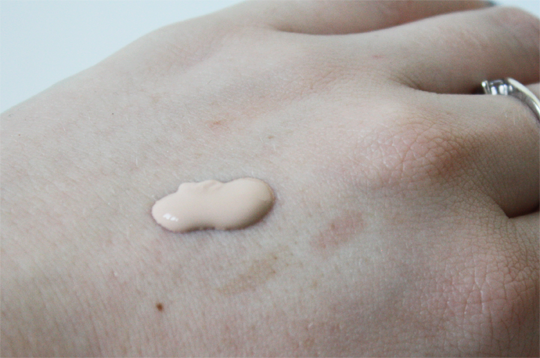 I bought this at IMATS, so there wasn't much opportunity for colour matching. I went for the very lightest shade with a pink undertone, number 38, and I actually think it may be a touch too light for me but that's okay, I can bring some colour back with bronzer.
You may be able to tell from the photo above that it's of a very fluid consistency – not too dissimilar from the feeling of Kryolan Ultra Fluid foundation. Also like the Kryolan foundation, this feels absolutely weightless on the skin but provides a less intense coverage.
The coverage of Make Up Forever Face & Body is fairly light and sheer, but it's very easy to build up layer by layer if you require a little more work on certain areas and it doesn't seem to cake. You can see in the before and after shots below how it just evens my skintone while leaving a very real, skin-like finish that's neither too matte or too dewy. It's waterproof formula means it's been holding up quite well in the unexpected heatwave we've been having in the UK, although it's not great with oil control (I will often need to blot once or twice throughout the day). Unless you're very oily like me, this shouldn't be a problem for you.
The foundation applies equally well with a brush, a sponge or good ol' fingers, always leaving the same barely-there-but-definitely-perfected look. I really, really like this and I'm sure I would repurchase it. Although I think shade 38 is a tiny bit too light, I would stick with it rather than trying a new shade because I'd rather have a foundation that's too light than too dark (easier to add colour than it is to take it away, after all!). Besides, if this is as dark as my skin gets in the height of summer, it only gets paler in the winter so I think 38 is the one for me. Here's the obligatory before and after: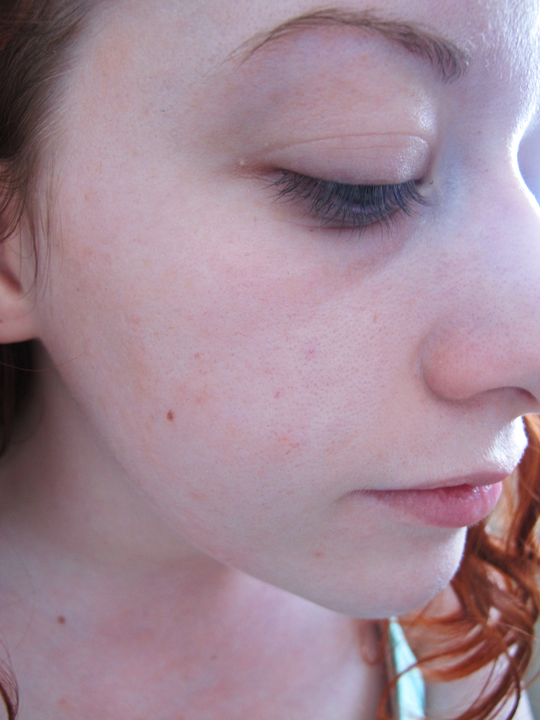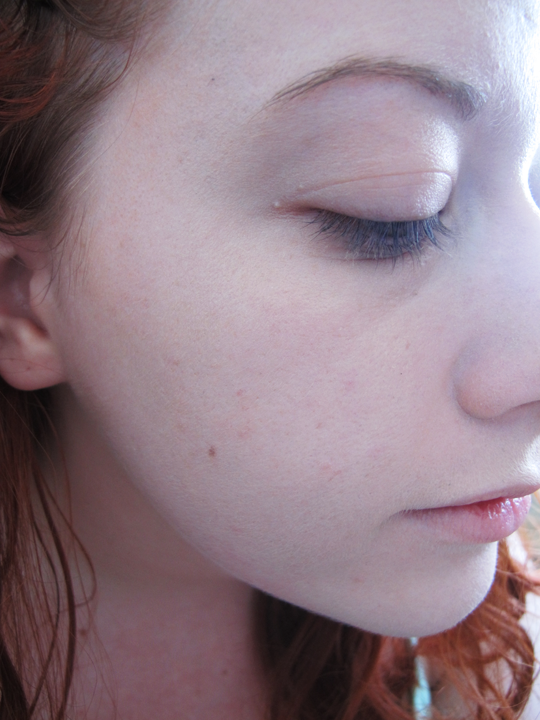 I'd wholeheartedly recommend Make Up Forever Face & Body Foundation if you're after an easy-to-apply, waterproof, light-coverage formula. If you prefer something a little more heavy duty, you might be better off with the HD foundation. If you fancy trying out Face & Body, you can pick it up in the UK from Guru Makeup Emporium or PAM. The UK price is around £30, which I think is good value for 50ml and a little goes a long way with this product. Overall, big love!
Have you tried Make Up Forever Face & Body? Or its possibly more popular HD cousin?