Holy holo, Batman! Check out this bad boy. It's Color Club Harp On It from the Halo Hues collection.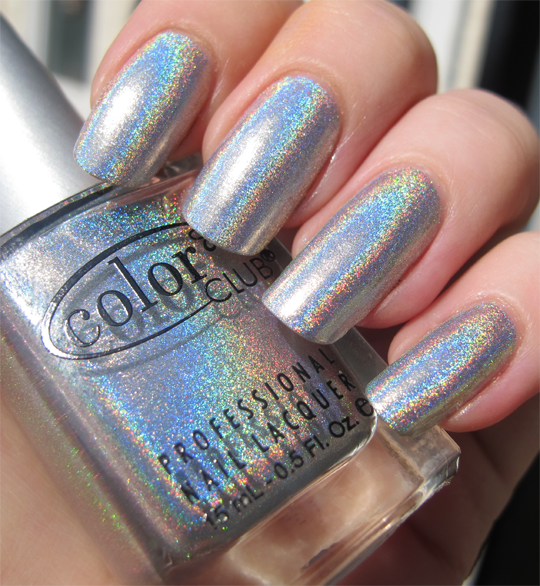 I picked up a grand total of 8 of the Halo Hues at the Professional Beauty Show earlier in the year, but it's taken me a long time to get round to christening them thanks to the lack of sunshine. We've had a few days of nice blazing sun now though, so it's definitely time to crack out the holos!
I've tried a fair handful of silver holographic polishes before – China Glaze OMG, GOSH Holographic, Milani HD.. but I have to say, this is definitely the most hardcore holo of the lot. Every single one of the Halo Hues just leaps out and smacks you in the face with pure, unadulterated linear holographic goodness. They are BEAUTIFUL.
Unfortunately the wear on this isn't amazing, but it rarely is with holographics. I got 2 days out of it before tipwear started to annoy me, but hot damn it's pretty to look at.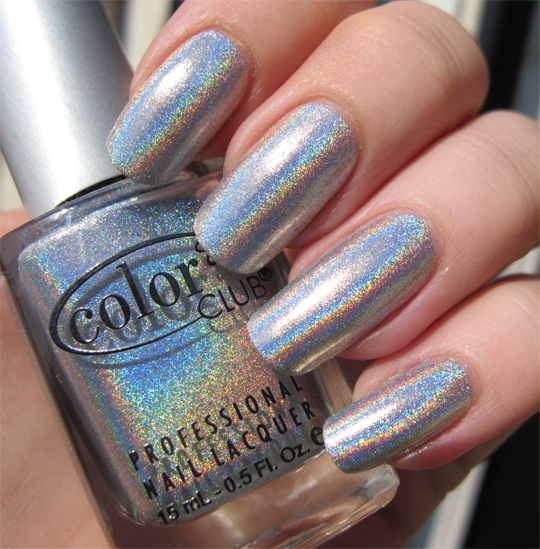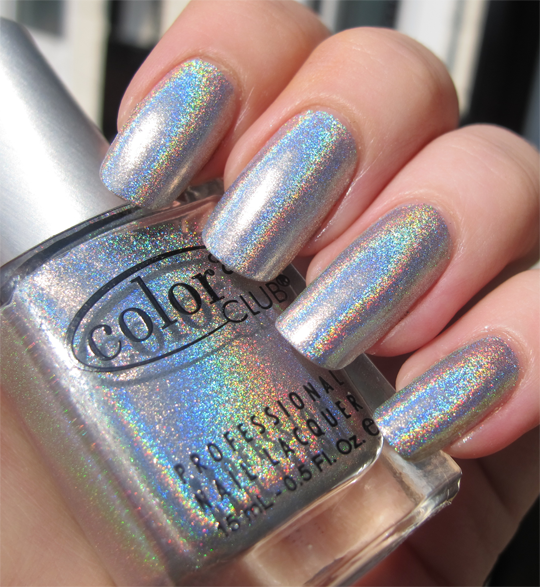 Color Club polishes have always been a pain to get hold of in the UK, but there's now an official UK stockist! The website is a little rusty to navigate and unfortuantely Harp On It is sold out at the moment, but keep an eye out!
What are your favourite holographic polishes?
P.S. Do you know how frigging hard it was to stop my inner grammar nazi from typing Colou Club instead of Color?!