If you read my most recent Beauty Lust List you may recall my hankering for the Tom Ford Brow Sculptor. At an eye-watering £35, I was having trouble parting with the cash for it. I'd very nearly convinced myself, but luckily this excellent (purse friendly!) alternative from Pixi came my way at exactly the right time and my Tom Ford lemming has well and truly been put to rest. Enter the Pixi Natural Brow Duo*!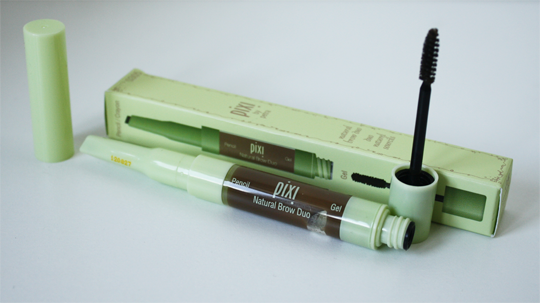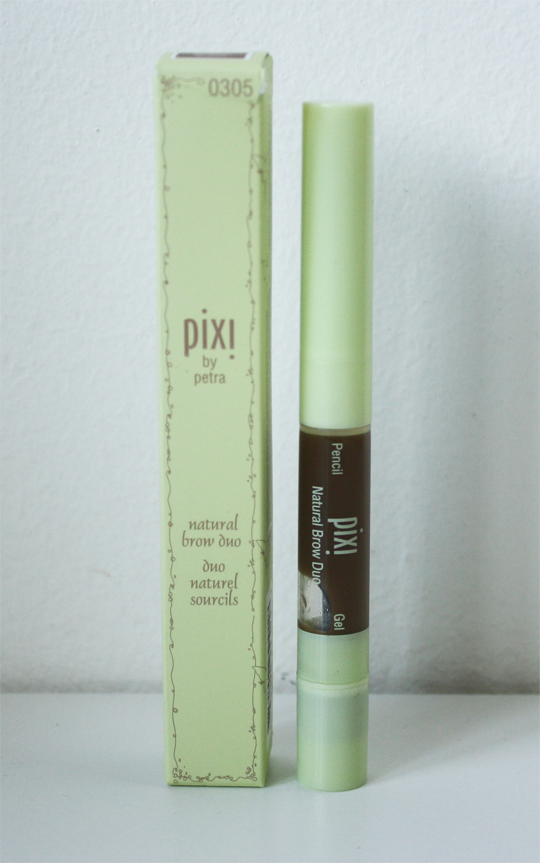 The angled tip of this brow pencil is definitely reminiscent of the Tom Ford Brow Sculptor, and it's also waterproof which can only be a good thing in our unpredictable British weather. The last thing anyone wants is leaky, streaky brows! The soft, neutral brown colour is designed for a one-shade-suits-all approach; something that I would usually steer well clear of but I think it really is universal. It leans neither too warm nor too cool, which is great because I struggle to find brow colours that are neither super red or super grey. You can really build it up, too, meaning just a few strokes will give a naturally groomed look to your brow or a more liberal application can create a really defined, obvious look. I prefer a natural aesthetic when it comes to my own brows, particularly because the hairs seem to grow in all different directions so maintaining a perfectly shaped and arched brow is quite unattainable!
Which brings me on to the next thing that's great about the Pixi Natural Brow Duo – on the other end of the pencil, you'll find a barely-tinted brow gel to keep everything set in place. I usually use a clear brow gel from The Body Shop, but I do like the convenience of having a gel in the same product as my new favourite pencil. I can't go without a gel to set my brows in place, because as mentioned they grow all over the place and my hair falls over one of my eyes meaning it fudges them up even more.
So, here's a before and after: a noticeable improvement, I'm sure you'll agree, and certainly natural as the name suggests.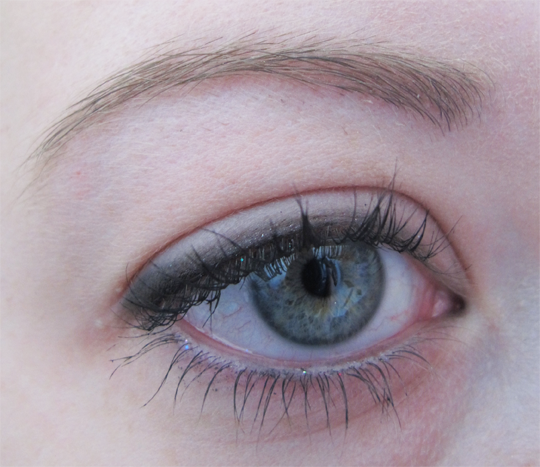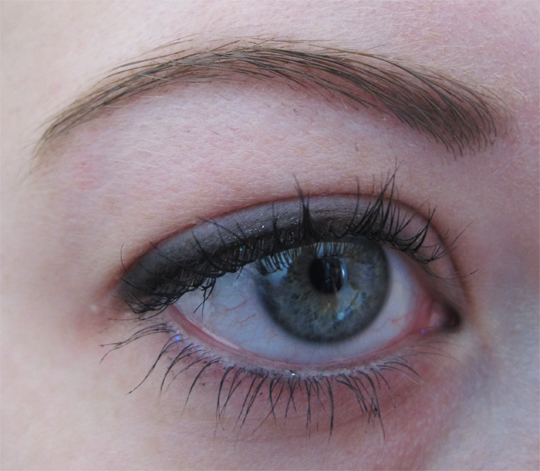 I really like the look I get with this product. Any sparse areas are filled in, the colour is darkened slightly so my brows don't get lost against my hair colour, and everything's just a bit more neat, defined and put-together – but it doesn't really look like I'm wearing any makeup on my brows. And that, for me, is a big thumbs up!
The pencil alone is more than worth the very reasonable £12.50 price tag, and the inclusion of the tinted beow gel only sweetens the deal. If you have similar brow woes to me, I highly recommend picking up the Pixi Natural Brow Duo. You can get it from their flagship store just off Carnaby Street, or online.
What products do you swear by to keep your brows looking well groomed?