As a teen, I was hideously unpopular. I was picked on mercilessly at school for being fat, ugly, spotty (to be honest I don't think I was any of these things as a teenager, actually) and, most confusingly of all, ginger. The hair colour you see on me in any posts between about mid-2011 and March this year is my natural one, and I don't think anyone without severe colour-blindness could call it ginger. Not that I minded – ginger is my absolute favourite hair colour, it just bugged me that people called me ginger when I so very clearly wasn't. So around the age of 14 I thought 'fine, I'll show you; let's give you a reason to call me ginger' and started dying my hair orange. I changed it to black at around 15/16 – which actually suited me really well, because I can see you recoiling in horror at the thought! – which took me an awfully long time to grow out.
Earlier this year, I felt the ginge calling to me again. I'm very, very happy to have my orange hair back. The only trouble is, coloured red hair is notoriously hard to maintain and keep looking vibrant and fresh. This is something to do with the size of red pigment molecules, I believe – they're tiny, so they don't adhere to the hair all that well in comparison to something like black which has much larger molecules, hence it's a bugger to remove. Well, I have been introduced to a product that I've quickly fallen in love with thanks to its ability to maintain the warm and bright tones in my hair a bit longer. Say hello to Wella Colour Recharge Conditioner*!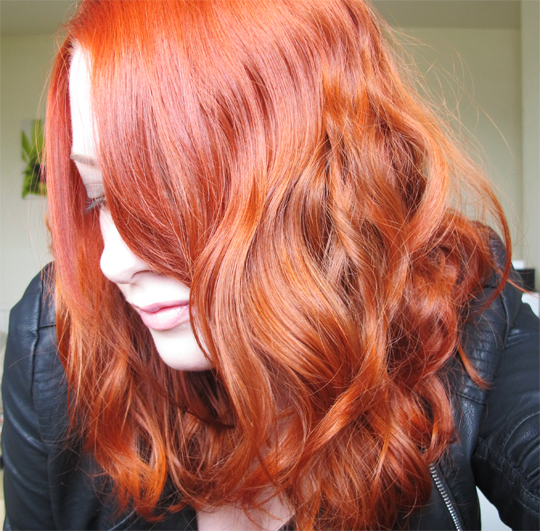 Above, you can see my hair freshly dyed. I've been using a semi-permanent dye inventively named Orange by Crazy Colours, which lasts between 6 and 20 washes and I've been having to refresh it about once a month. The bulk of the vibrancy tends to fade significantly within the first two or three washes, which is a shame but the colour itself seems to take quite well to my hair. It's the vibrancy I want to prolong, which is where Wella comes in.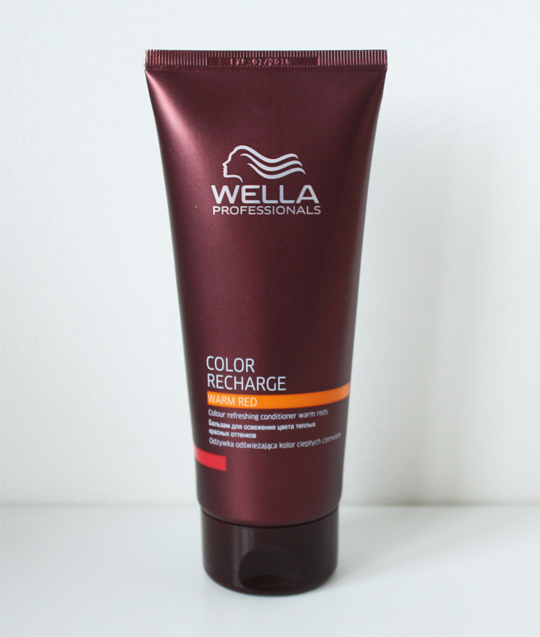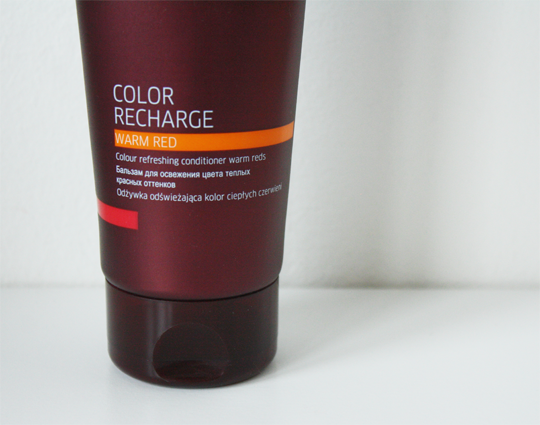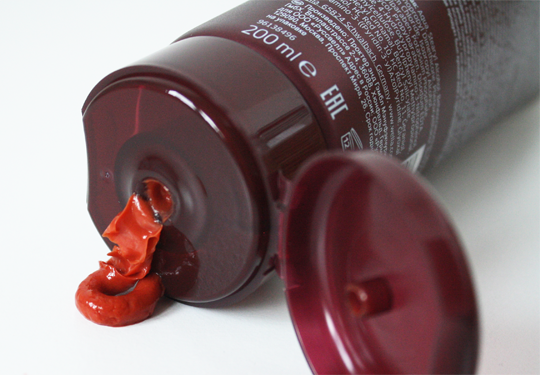 You know when you gently squeeze a bottle of something to sniff it, only it's not so gentle? Yeah, that. Moron.
Wella Colour Recharge Conditioner comes in six different versions; two each for blondes, brunettes and redheads, each colour having a version for warm and cool tones. Naturally, as a salon brand, they're aimed at maintaining your 'salon fresh colour' from home although obviously it works just as well to keep an at-home dye job in tip-top shiny condition. I've been trying out the Warm Reds version, and I have to say I'm really, really happy with the results so far. It's used in the same way as any other bog standard conditioner, only I tend to leave it in a few minutes longer (the directions suggest 3-5 minutes, I leave it more like 5-7). For years, I've avoided putting conditioner on the roots of my hair as I'm pretty oily. However with Colour Recharge, it felt stupid to try and prolong the vibrant colour of my mid-lengths and ends and leave the roots to fade at a faster rate so I've been applying it evenly all over and I'm pleased to report I've not had to wash my hair more frequently due to conditioner-induced greasy roots.
I mentioned earlier that most of the vibrancy and shine departs from my coloured hair rapidly, in the first two to three washes. Pictured below is my hair after five washes – barely any discernible difference, right? Colour me impressed (pun absolutely intended)!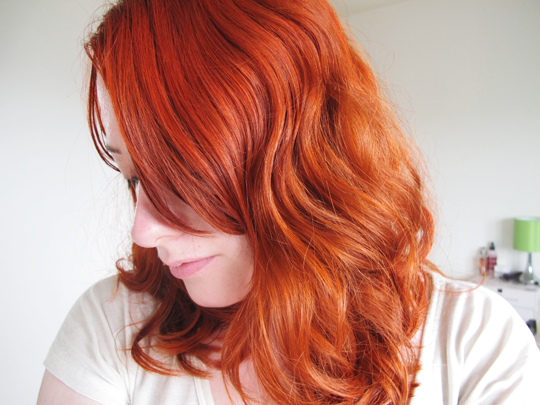 Annoyingly, as a salon brand the Wella Colour Recharge Conditioner is only available in salons, where it will cost you £11.85 for 200ml. Fairly expensive as conditioners go in general, but not bad at all for a salon brand – and certainly more than worth its weight in gold for its results. I know for sure that I'll be repurchasing this for as long as I decide to keep colouring my hair orange, especially since I've learned there are a few Wella salons in very close proximity to my workplace! To find your nearest Wella salon you can use their Salon Finder here.
Do you colour your hair? Do you have any other tips and tricks (or wonder products) for maintaining your colour?