During Escentual.com's last French pharmacy promotion in March, I picked up La Roche Posay's Hydreane BB Cream. I was super disappointed in it, which I hate to say because I love and swear by La Roche Posay's skincare. I put it to one side to blog about later, but by the time I came to do so it seemed to have gone walkabout.. I have a feeling I may have given it to my mother-in-law. Either way, just in time for the current French pharmacy promotion I've been trying out the Vichy Idealia BB Cream*; and I'm very happy to report this one is anything but disappointing!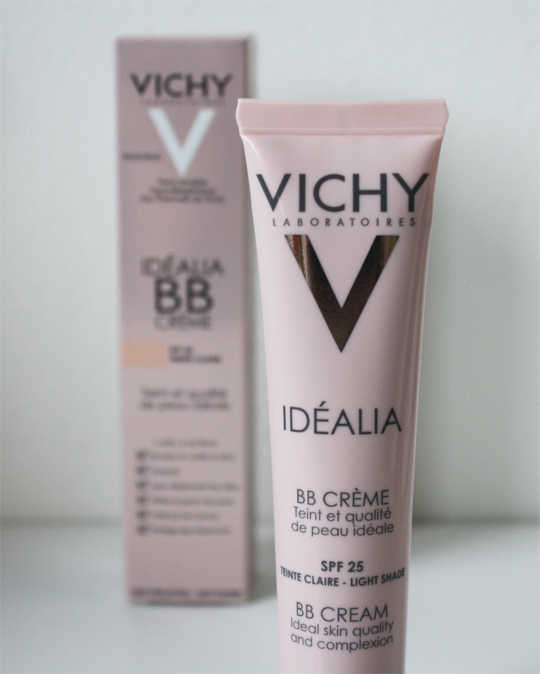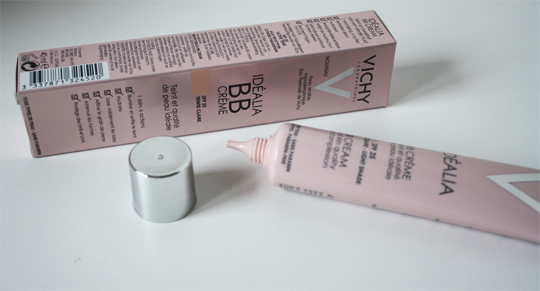 For a start, the packaging is lovely, isn't it? It's pink, it's got shiny silver lettering. I'm sold. Luckily, the product inside is just as good. I'm quite a fan of the accompanying Vichy Idealia Smoothing & Illuminating Moisturiser already, which works to even the skintone and reduce the appearance of discolouration or dark spots (neither of which I actually suffer with, luckily). The Vichy Idealia BB Cream employs the same sort of principle, claiming to boost the skin's natual luminosity over time. Having been using this for only a few weeks I can't really attest to that, but as long as it looks good while it's on that's all I really want.
Something many people dislike about BB Creams is the muted, grey-ish cast they can impart to the complexion. I've never had a problem with this myself but I'm really pale, I think it tends to affect anyone darker to be honest – which means the current shade range of just two (Light and Medium) is a bit lacking. The Idealia BB Cream aims to solve that problem with its 'anti-grey' illuminating technology – which is basically marketing code for brightening pink mineral pigments to counteract any greyness. This excites me as my skintone has a naturally very pink undertone and I find many base products to lean too yellow for me. I'm interested to see how these apparent pink pigments would look on someone with a yellow undertone to their skin.
Science-y gumpf aside, I'm a big fan of how this looks on my skin. It's actually in pretty good condition at the moment (mostly down to La Roche Posay and my obsession with clay masks, methinks) but you can see in the before and after shots below that there's a noticeable reduction in redness and an increase in general luminosity and lovely glowiness.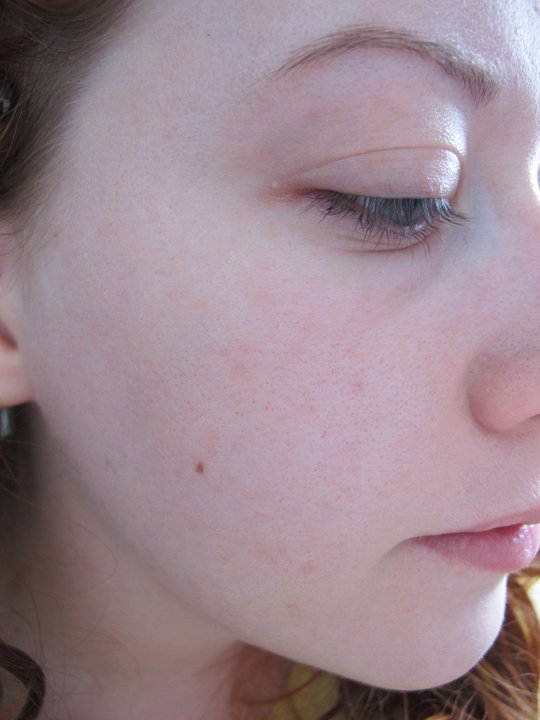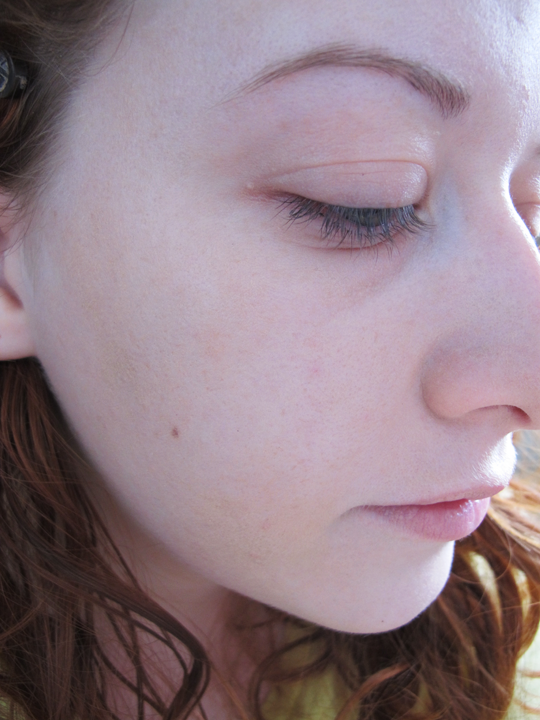 Vichy Idealia BB Cream doesn't offer spectacular coverage, so any undereye shadows or blemishes should be attacked with an appropriate concealer first. If you require a fuller coverage all over though, this one might not be for you. It should probably also be avoided in situations where you're likely to be photographed with flash, as the high SPF content (SPF25) will cause some havoc! That said, the gorgeous light coverage and UVA/UVB protection do make this the perfect everyday summer base, in my opinion. I love it.
Vichy Idealia BB Cream usually costs £21 for 40ml, but until the end of the month you can pick it up for an excellent £14 in the Escentual promotion – find it here!
Which French fancies have been leaving you with quelle excitement lately? Anything I need to be checking out before the promotion ends?