If you're a long-time reader, you might remember me lamenting the impending loss of my all time favourite bronzer, Illamasqua Rumour. Well, it's not even really a bronzer, it's a blush but the pale and cool greyed out tone of it means it works as the PERFECT bronzing powder for my skintone. The only thing I've found since then that's come even slightly close in terms of colour is Illamasqua's Cream Pigment in Hollow, but I haven't mastered using this to bronze all over so it's reserved as a contour for now. I've been searching high and low for an ideal bronzing replacement, and I'm pleased to report I've found one in the shape of The Body Shop Honey Bronzing Powder*.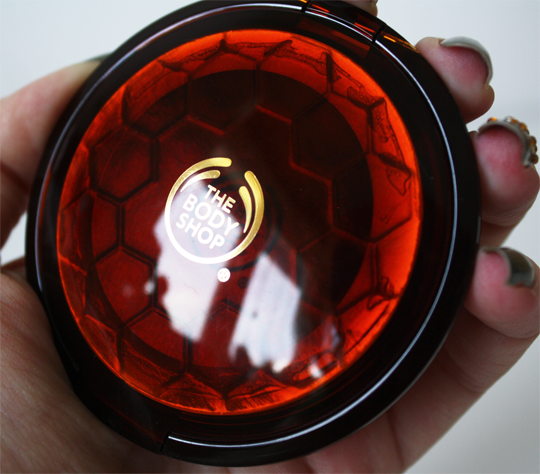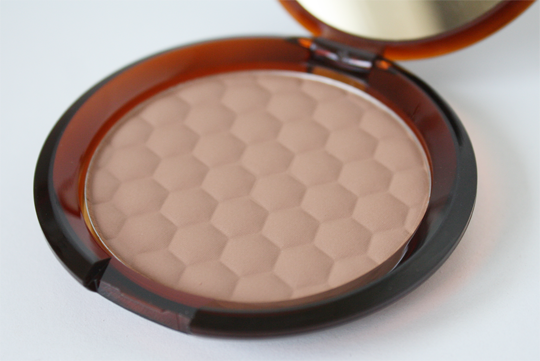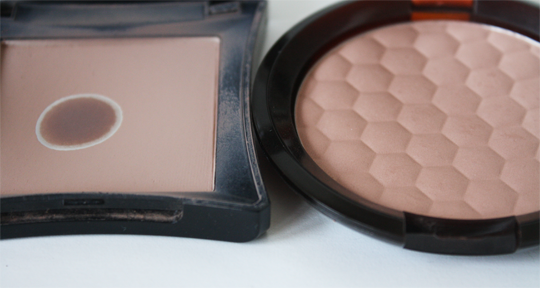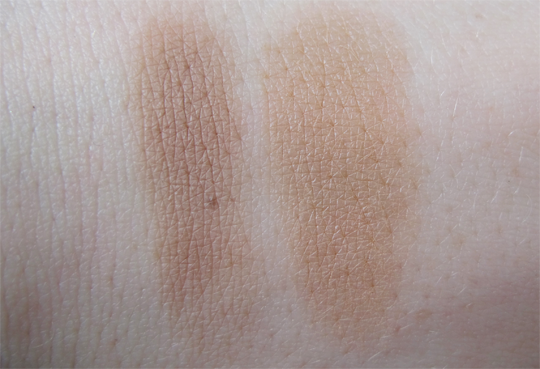 Swatched: Illamasqua Rumour on the left, The Body Shop Honey Bronzing Powder on the right
You can see that my Illamasqua Rumour is still holding on for dear life but its days are definitely numbered. I'm really not a fan of shimmery bronzing products, so the extremely natural matte finish of The Body Shop Honey Bronzing Powder is exactly what I've been waiting for. It comes in four shades, from this one (01 Light Matte) through to Dark Matte. Even Dark Matte isn't *that* dark, to be honest, and the complete lack of orange means the Honey Bronzing Powders serve to create a really natural looking sunkissed look. It's a delight to be able to add warmth to the skin without adding anything resembling the Tango effect. Not to mention, the packaging is gorgeous and how cute is the honeycomb embossing on the powder itself?
When swatched side by side, you can see that The Body Shop Honey Bronzing Powder isn't a million miles away from Illamasqua Rumour, perhaps a bit less hardcore pigment wise but still buildable. If you too are a pale-faced beauty or a Rumour devotee, you won't regret giving The Body Shop's offering a try. A quick sweep over the high points of your face will give you a healthy glow that doesn't look ridiculous against pale skin, and it works quite nicely for a sharper contour as well.
The Body Shop Honey Bronzing Powder costs a very reasonable £13 for 11g of product. It's available now in-store and online – if you like a matte bronzer, I urge you to check this one out!