Nothing screams Summer makeup to me more than COLOUR. Whilst I can appreciate a glowing neutral bronzed look has its place, for me the appearance of the sun means it's time to crack out the colours. Sleek MakeUP are fulfilling all my sugar coated needs this season with the launch of their newest limited edition collection, appropriately titled Candy.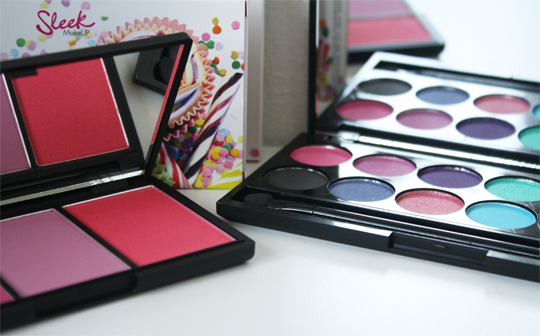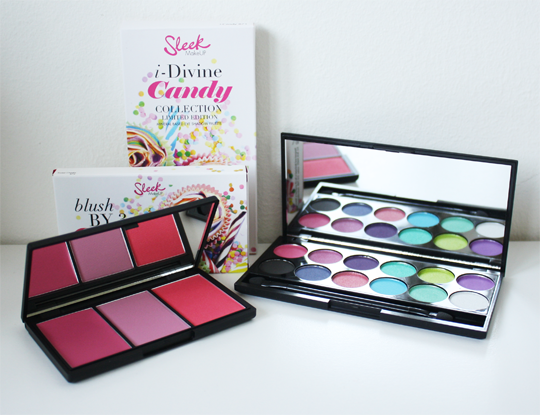 Isn't it glorious? I get a toothache just looking at it! The Candy collection comprises the new i-Candy i-Divine Palette* (£7.99), the gorgeous new Sweet Cheeks Blush By 3 Palette* (£9.99), and a baby-pink addition to their range of Pout Paints called Lol-Lip-Pop (£4.99). So wherever you prefer to amp up the colour on your face, it's definitely covered here!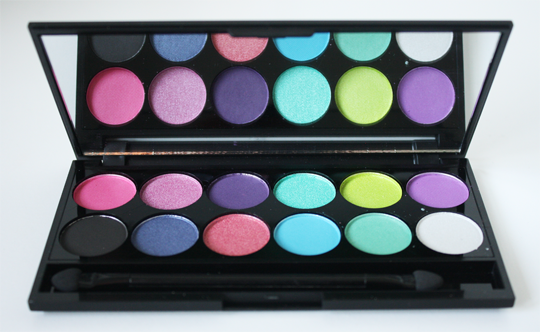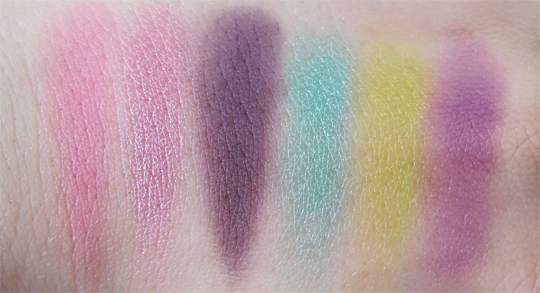 Top row: Strawberry Sherbet, Bon Bon, Parma Violet, Apple Sour, Pear Drop, Flump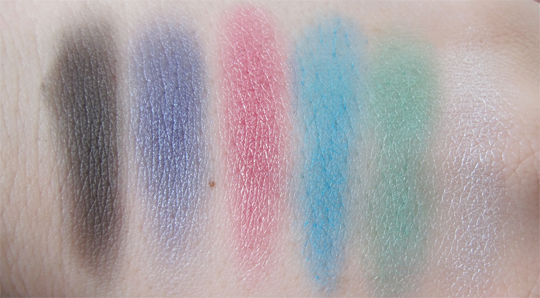 Bottom Row: Liqourice, Blue Fizzle, Aniseed, Bubblegum, Mint Cream, Cream Soda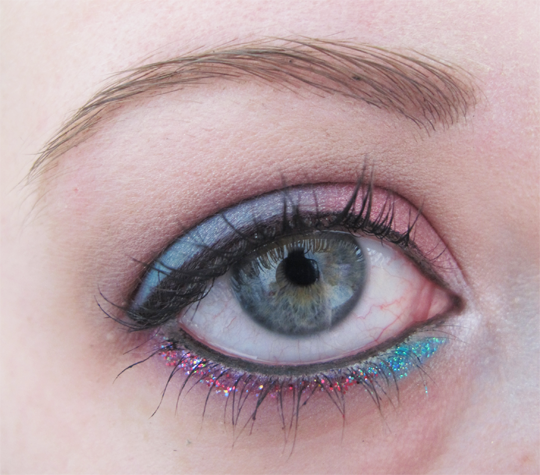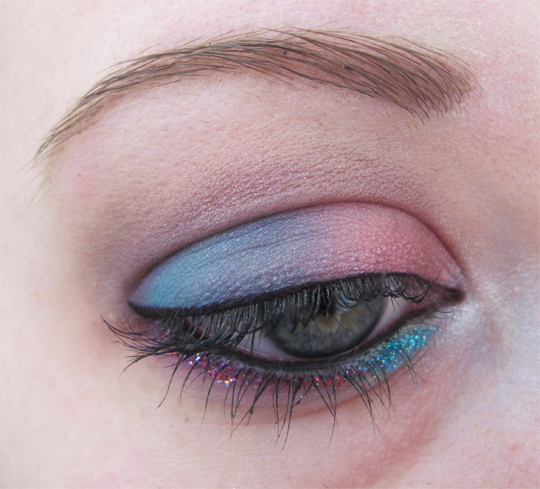 This i-Candy i-Divine palette is so much fun! There's a nice ratio of mattes to shimmers in the palette, with no real dud shades (except perhaps Liqourice, which packs less of a punch than Sleek's Noir black eyeshadow which is present in a lot of their palettes). Standout shades for me are Pear Drop for its unusual colour and satin like finish, Aniseed for its gorgeous rosy pink tone, and Bubblegum purely for being so pigmented and blendable for an affordable matte eyeshadow. Using pretty much all the pink, blue and purple shades in the palettes, along with Cream Soda on the inner corner and some pink and blue glitter eyeliner, I couldn't resist creating the saccharine sweet eye look above. I really like this palette and as someone who wears colour on a regular basis, I will actually get some use out of it. If you're anything like me, I'd suggest snapping this up – but naturally it won't be everyone's cup of tea.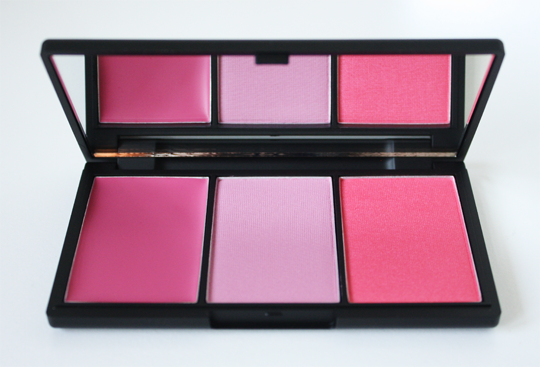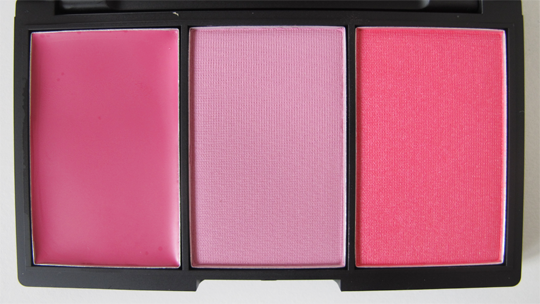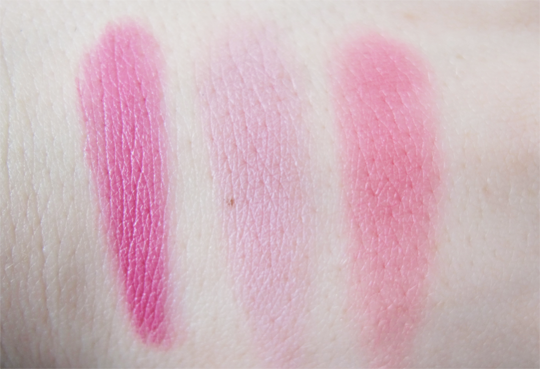 L-R: Candy Floss, Dolly Mix, Cupcake
The real standout piece from the collection for me is this Blush By 3 Palette. I've always said these are astoundingly good value, and this one is really exciting me thanks to the inclusion of a cream blush, a first for Sleek. In case you can't tell from the swatches, Candy Floss (on the left) is the cream one – holy pigment, Batman! Whilst the pigmentation of the blushes can look pretty scary when swatched, as long as you apply with a light hand and blend well they look fantastic on. My particular favourite is Dolly Mix, for its unusual lilac undertone – I've been looking for the perfect lilacy blush and I think this might be it. Love, love, LOVE this palette.
The Sleek MakeUP Candy collection is available in Superdrug stores and online from today (5th June 2013), but remember that it's limited edition. I absolutely recommend grabbing the Sweet Cheeks Blush By 3 palette while you can!