It took me a really long time to lose my fear of using oil based products on my skin. My skin produces a ridiculous amount of sebum all by itself and I spent many years under the impression that using oils on it would only exacerbate the problem. Quite the opposite, in fact; oily skin needs to be moisturised appropriately to discourage excess sebum production and cleansing oils are a great place to start. But when it comes to choosing one of the many cleansing oils on the market, should you save or splurge?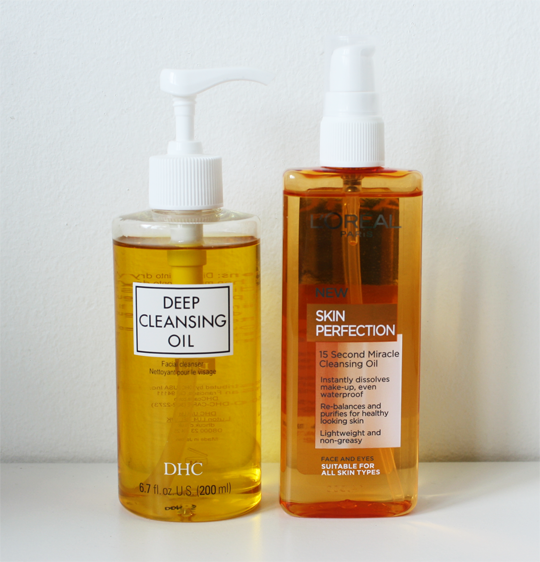 I've been rotating these two popular cleansing oils over the last few weeks in a bid to try and figure out which one I like best. As I type this, I'm still a bit undecided so my verdict at the end will be just as much of a learning for me! Let's take a look at the somewhat cult status DHC Deep Cleansing Oil* and new-kid-on-the-block L'Oreal 15 Second Miracle Cleansing Oil*.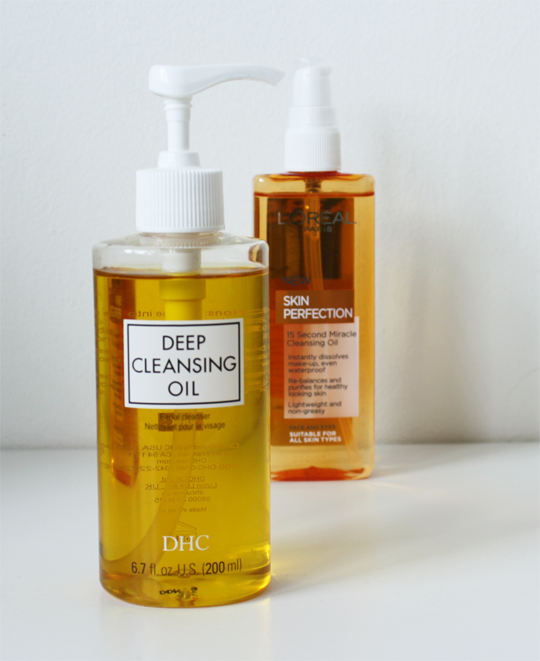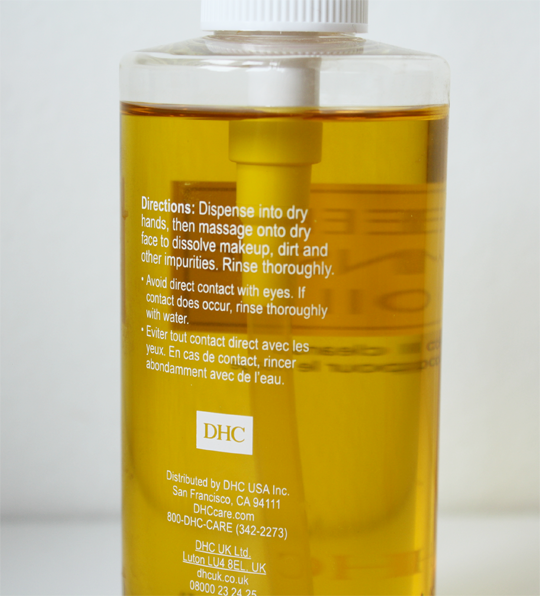 DHC has been making waves in the West over the last few years after 30 years of massive success in Japan. Their hero product is this Deep Cleansing Oil, an olive oil based cleanser. It's free of parabens and any artificial colours and fragrances. Along with olive oil, it contains caprylic triglyceride (a liquid derived from coconut oil) and rosemary leaf oil, which contributes to its delicious herbal scent. The scent might not be everyone's cup of tea but I love it. DHC Deep Cleansing Oil costs £21.50 for 200ml of product.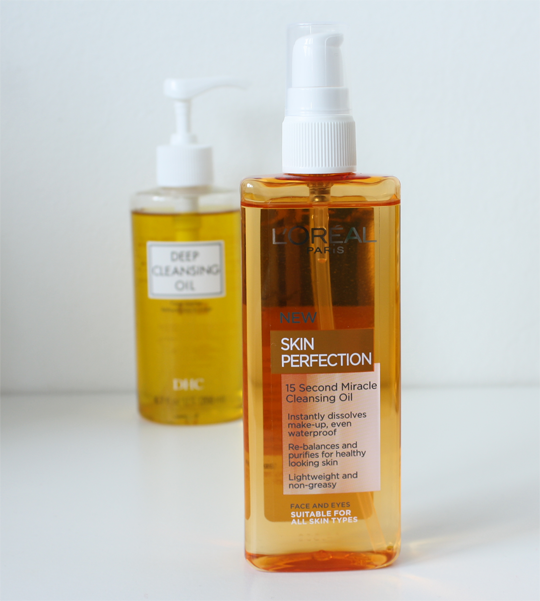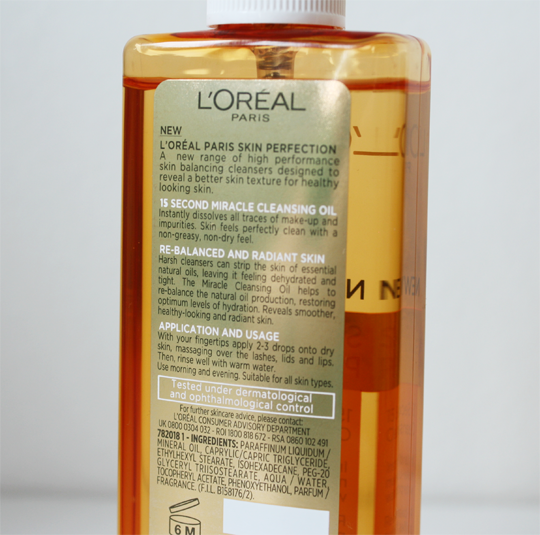 L'Oreal's offering is relatively new. The 15 Second Miracle Cleansing Oil has received rave reviews, but it has a high mineral oil content. Mineral oil is a bit of a bone of contention in the skincare world; in case you're not familiar, it's a cheaper-than-chips petroleum derivative that generally doesn't do the skin any favours. You get what you pay for though, because the Miracle Cleansing Oil is a lot cheaper than the DHC at £7.99 for 150ml of product. Overall, it feels a lot more lightweight on the skin than the DHC, and also doesn't have any fragrance.
Both cleansers are used in the same way – using dry hands to massage a couple of pumps of the oil into dry skin before rinsing away with warm water (and a flannel! Flannels are so underrated, man). Whilst I love the herbal scent of the DHC oil, I actually find the L'Oreal oil more enjoyable to use as it feels much more lightweight. Also, it's worth noting that the DHC isn't suitable for removing eye makeup – although that doesn't bother me because my eye makeup removal is strictly a job for Bioderma – whereas the L'Oreal can be used for this if you wish. Those are pretty much the only points that go to L'Oreal though, because my skin feels much nicer after using the DHC. Refreshed, plump and supremely hydrated. The feeling after using the L'Oreal is a little more greasy, which at face value wouldn't be expected as it feels less greasy during use. I would assume this is due to the mineral oil, which pretty much just sits on the skin without properly absorbing.
That's not to say the L'Oreal is a bad option, by any means. It's a decent enough way to introduce yourself to cleansing oils; you may not want to splurge if you're not sure how well they'll work for you. However overall, I think I'd have to recommend the DHC Deep Cleansing Oil over its L'Oreal counterpart. I think that generally, when it comes to skincare, I'd often rather splurge than save because without good skincare, your makeup will always look pants. And no one wants that, do they? Having said that, investing in the DHC Deep Cleansing Oil wouldn't really be a splurge when you consider how long the product will last you – you can see I've barely made a dent in it after about 6 weeks of regular use.
Have you tried either of these products, and if so what's your verdict? Are there any other cleansing oils you love that I need to be checking out?