There's a bit of a Models Own partay happening on my nails right now! Which I realise is actually blue and not pink, but stay with me here. Even though they were a bit of a pain to apply, I'm sure you know how much I loved the Models Own Mirrorball collection (reviews here for Boogie Nights, Hot Stuff, Freak Out, Dancing Queen and Disco Inferno). This naturally meant I was pretty excited when I heard about the Splash collection – a more Summery, tropical-islands-and-shimmering-waters inspired offering with the same chunky hand-cut flakes that I love. The star of this manicure is Models Own Pink Paradise – how pretty is this?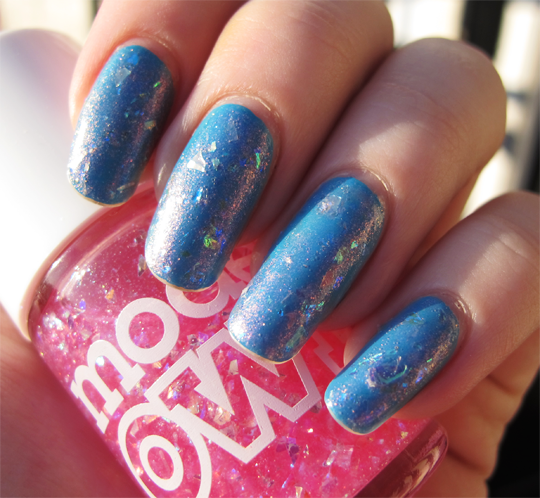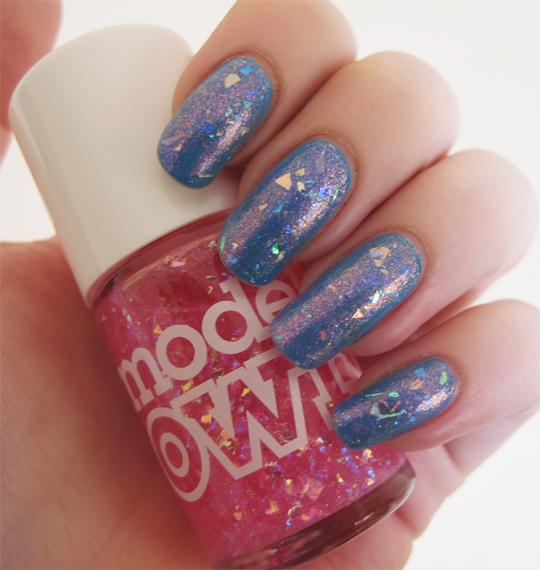 At the very bottom of the manicure is a coat of Models Own Snow White, as the next colour I used is a little sheer. That one is Balearic Cool (which sadly seems to have lost some of its neon brightness over time). Then, there's a coat of one of my favourite layering polishes ever, Models Own Indian Ocean. Don't you just love that pink shimmer? Last but not least, a healthy dose of glittery flakes in the form of Models Own Pink Paradise. I'm not sure how pink it really is, but there you go.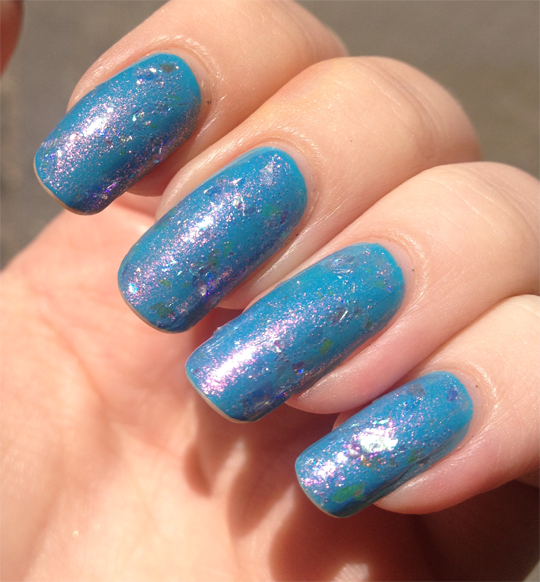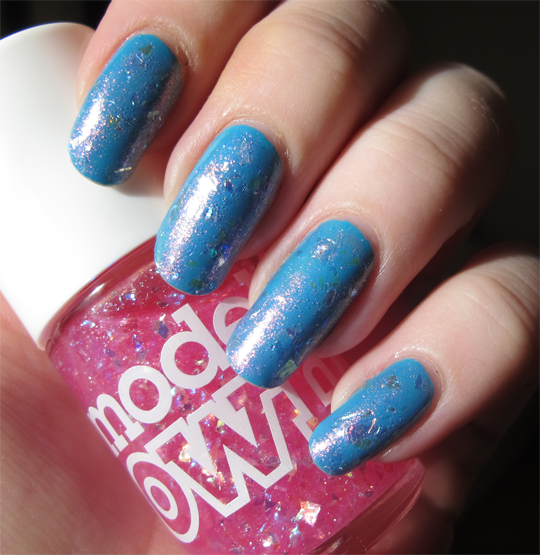 Now, about Pink Paradise… It is a royal pain in the arse, I kid you not. If you thought the Mirrorballs were a little tricky to apply, the Splash polishes will probably have you punching holes in the walls. The clear polish the pieces are suspended in is like wallpaper paste, so not only is it nigh on impossible to shake up to distribute the flakes evenly, it's also really hard to go fishing to pick up the flakes manually. It's a bit of a struggle getting out enough flakes, and by the time you've done so and dabbed them strategically onto your nails you're left with a super thick layer of clear goop amongst your flakes. Siiigh!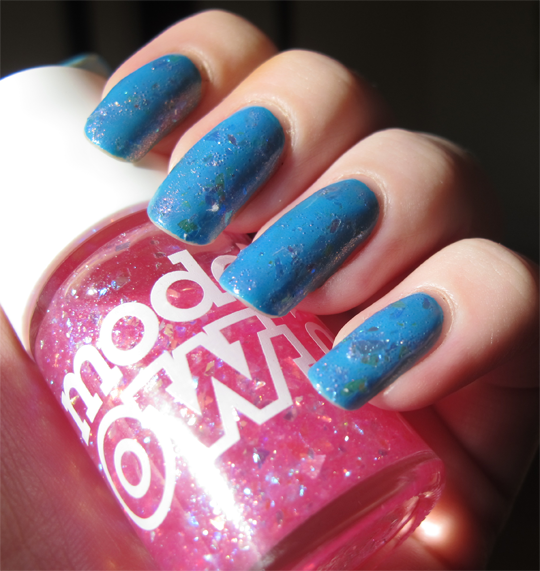 Well, it's not an easy manicure but it sure is nice to look at. And one thing I will say for them is that the flakes themselves are more flexible than in the Mirrorball polishes – these ones actually conform to the shape of the nail and don't stick up through your topcoat too badly. I don't mind spending a bit of time on my nails, so to me the ball ache of application is worth it. Definitely not a paint-and-go job though, and I'm not convinced I'll be rushing out to buy the rest of the collection.
Models Own polishes cost £5 and are available in Boots stores, the Bottleshop at Westfield Shepherds Bush and online.