I cannot tell you HOW excited I am that it's finally time for IMATS London 2013. Well, it will be tomorrow, but you know, close enough. By the time this post goes live I'll be getting ready to go and meet Bicky from her train at Waterloo, then waiting for Kim to arrive so they can both make themselves at home at Chez Do Not Refreeze for the weekend. Squeeeeal!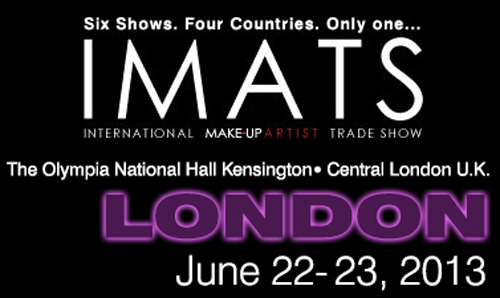 My single most favourite thing about blogging, is meeting people. If you're going to the show tomorrow or Sunday, please do hit me up on Twitter, I'd love to meet up. I promise I'm nice!
This will be my fourth IMATS (you can read my posts from 2010, 2011 and 2012 if you like!), so I've definitely picked up some invaluable tips and tricks along the way to make the most of your visit. However, this is the first show at their new venue – Kensington Olympia – which is somewhere I've never even been before so this time round will probably bring some more learnings! Here's the things I can tell you though…
Wear sensible footwear. Seems a bit of a no-brainer, but seriously. You'll be on your feet all day and if you're not wearing comfortable shoes I can guarantee that by mid-afternoon you'd rather cut your feet off than take another step.
Get there early. I am a massive loser and have been there in time for the doors opening every year. It requires a bloody early start, granted, but it's the best way to get a good look at some of the most popular exhibitors before the crowds get too crazy. Also, being among the first in means you won't waste half the day queuing to get in!
Stay till the end. Again, I know this makes it a really long day (and a really long weekend if you go both days) but it'll be worth your time to be there from start to finish. It often starts to quieten down in the late afternoon meaning you can go back and look at anything you avoided earlier in the day due to crowds. This is especially fruitful if you go on the Sunday, as the discounts often become even more generous as the exhibitors try to sell off their remaining stock.
TAKE CASH. I cannot stress this one enough. Whilst there are cash machines at the venue, the queues for them will be ridiculously long. Some exhibitors do take cards for transactions, but not all of them do so it's best to go laden with a good amount of cash. If you're not comfortable keeping lots of cash in a purse in your bag (which could potentially be lifted – you can never be too careful), keep it in your front pocket. Or if you don't have a pocket, even your bra! No one's gonna know. You just need to master the art of surreptitiously whipping it out without anyone noticing. ;-)
Take a roomy, comfortable bag. IMATS provide every visitor with a reasonably big bag on the way in for their purchases, but the handles are made of string and when your bag starts getting heavy (which happens remarkably quickly!), it's gonna start to kill your hands. Take a comfortable tote you can sling over your shoulder, and perhaps a smaller bag for your possessions.
Take face wipes/baby wipes. It's inevitable that you'll go a bit mad with swatching products, and not all exhibitors provide wipes or makeup remover that you can use. To be on the safe side, take a small packet of wipes yourself to keep your hands/arms ready for more swatches!
Take a snack. Even if you're there all day, there's a chance that you'll be having so much fun that you won't find the time to eat properly. Even if you do find the time, food prices at the venue will be expensive. Save your money for more pretty things, and bring some sort of snack and a bottle of water. You should also eat breakfast before you get there – improves your shopping stamina and all that!
Visit certain exhibitors first. Some pitches become ridiculously crowded within and hour or two of opening, and for a good reason – they have bloody good stuff on offer! If you're not prepared to wriggle your way in at peak times, there are certain exhibitors you want to get out of the way early. In my experience, Crown Brush and Inglot are always insanely busy. MAC Pro is a really popular one too. This will be the first time we've seen NARS and Bobbi Brown exhibiting, but owing to their commercial popularity I imagine they will fall under this category too.
Stand your ground. In case you hadn't worked it out yet, IMATS gets busy. If you're at a pitch looking at something, don't allow yourself to be shoved and jostled by rude people who haven't learned to wait their turn. Equally, don't be one of those rude people. No one likes them.
What to wear? Well, this is a tricky one. My previous visits to IMATS have always been in the dead of Winter. Although going in the Summer means I'll actually be leaving the house in daylight hours for once, it poses the tricky question of what to wear. That early in the morning, there'll probably still be quite a chill in the air (and you can never tell with this ridiculous UK weather) but don't wrap up too warm – I don't think Olympia provides lockers or anything so you don't want to be lugging a big coat around all day. Even if it means you get a few degrees cooler than you'd like on your journey to and from the show, remember that you'll be spending most of the day inside and you'll end up with a lot to carry anyway.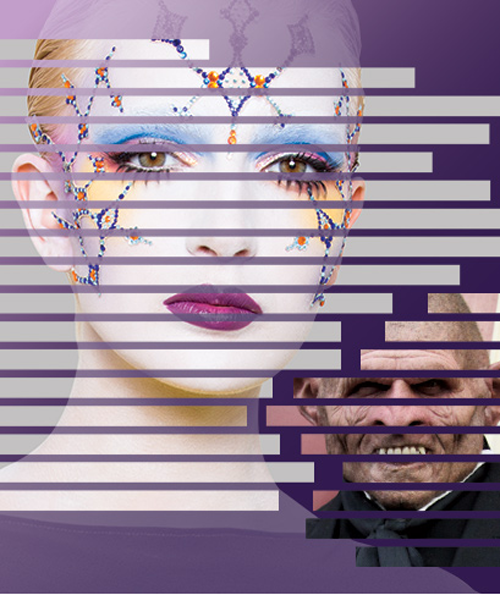 Well, that's about all I can think of at the moment so I hope that if this is going to be your first visit, you found some of it helpful. Please do drop me a line if you're going to be there, I'd love to meet you!
I have a (completely unrelated to IMATS) post scheduled for Sunday, and I'm hoping to get some pictures from the weekend up on Tuesday and show you what I end up buying on Thursday – but I do have guests to entertain, so we'll see!
See you there, hopefully?