Not gonna lie, when I received this Paul & Joe Eye & Lip Gloss Duo in Nice* (Nice as in the place in France), I was a little bit dubious. Eye gloss? I know the lived in, creased-up look works great for editorial makeup looks but it's definitely not for everyday. I definitely wasn't expecting to love it, so imagine my surprise when it turned out that I DO. I do love it. It's awesome.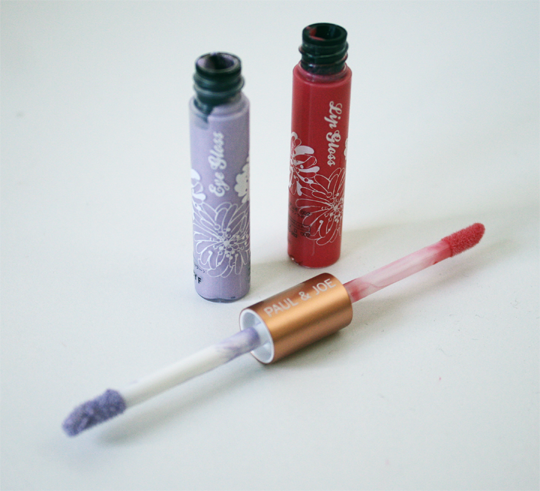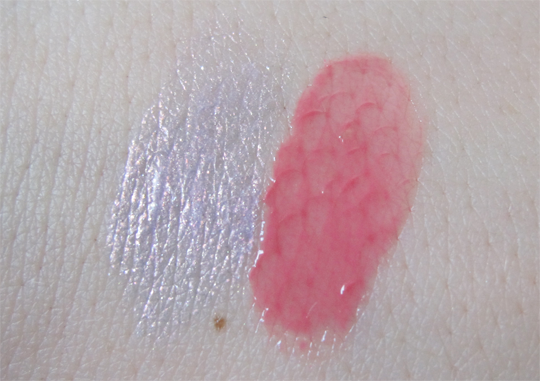 There are a selection of six whimsically packaged Eye & Lip Gloss Duos in Paul & Joe's Beach Baby summer collection, and Nice features a shimmering lilac eye gloss paired with a hot pink lip gloss (the more I type the word 'gloss', the weirder it looks). The lip gloss is pretty standard, a sheer wash of colour to add a little something to your pout, not too sticky – nothing special, really. The eye gloss is where it's at! Contrary to the sticky, crease-y goop I expected it's actually a smooth, silky affair that dries down to a completely crease-free finish. In the swatch above, it's not been blended out but it's worth noting that blending it down diminishes a lot of the lilac base colour and leaves a stunning sparkling sheen on the eye.
Thus far I've only worn it as a finishing touch on top of eyeshadows, but I imagine it would look really quite pretty used alone on the eyelid too – just a subtle hint of sparkle. Teamed with fresh, glowing skin, a slick of mascara and a low-maintenance lip it would make for a really simple, fuss-free Summer look that will still leaving you feeling 'done up' without being caked in product. Buuut simple and fuss-free isn't really my style, when it comes to eye makeup I am very much part of the 'go big or go home' school of thought so below you can see it used on top of other eyeshadows. I just apply a few dabs across the lid with the doefoot applicator, and pat it over the lid.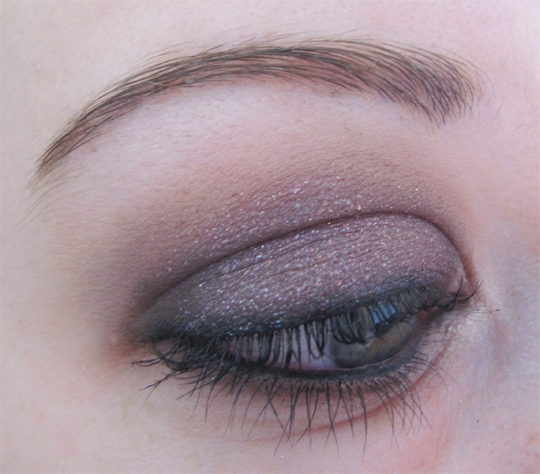 As much as I really like this, I can't help but feel I wouldn't pay the £28 RRP for it. Even though it's two products in one, I'd rather the eye gloss came as a standalone product for maybe £15 or so. Maybe a nice payday treat, but not something I'd want to drop nearly thirty pounds on without giving it some thought.
What do you think – liking the sound of an eye gloss? If you've seen some of the other products from the Beach Baby collection, is there anything catching your eye that I need to check out?