It's been quite a long time since I tried anything from budget-buy dupe kings MUA, so it as a nice surprise when these MUA Merged Baked Eyeshadow Trios* arrived for me to try. Not gonna beat around the bush though; they're a bit shit.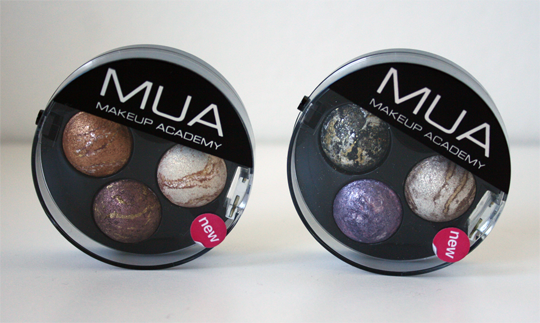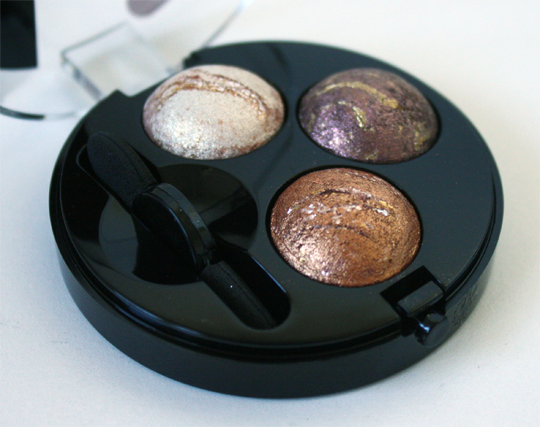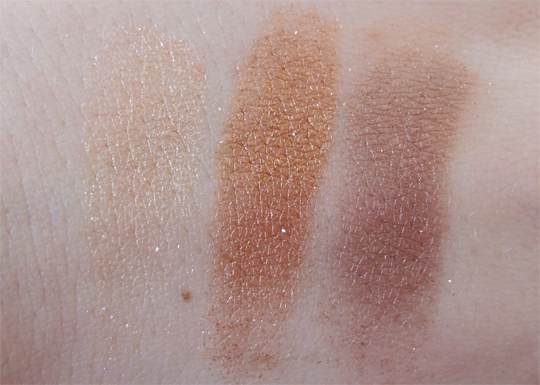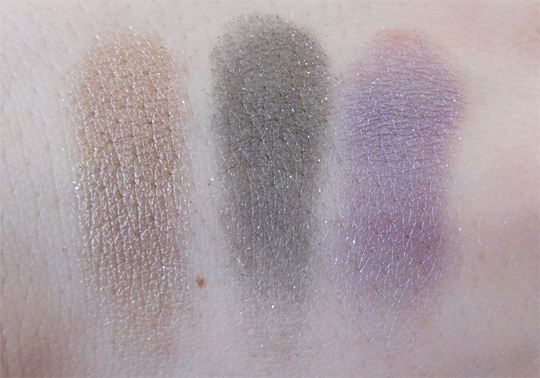 Some lower end brands do baked, marbled eyeshadows really well (like Accessorize for example). Sadly MUA is not one of them. I can't deny that the powders themslves look nice in the pan – although I'm not a fan of the packaging – but that's about as far as it goes. These are dry and lacking in pigment, they apply patchy and the tiny flecks of glitter in them are very scratchy. I haven't even tried them on my eyes because frankly if I got a piece of that glitter in my eye I'd be concerned about a scratched cornea.
Whilst they don't look that bad in the swatches, you should know these are heavy ones – two to three swipes of each to build up that lacklustre colour. I'm really disappointed by these. Come on MUA, we know you're capable of much, much better than this; look at the Undressed and Heaven and Earth palettes for crying out loud!
So, all in all I would steer clear of these. If for some bizarre reason you do want to try them, they're available in Superdrug stores and online for £3. If you ask me, that three pounds would be better spend by dropping it into the nearest drain. Sorry MUA (I'm not sorry).