Wow, the last month has gone super quickly. You know what that means? It's been exactly a month since my IMATS London 2013 countdown began, and it's exactly a month to go until the inimitable trade show finally graces our shores again. Yay!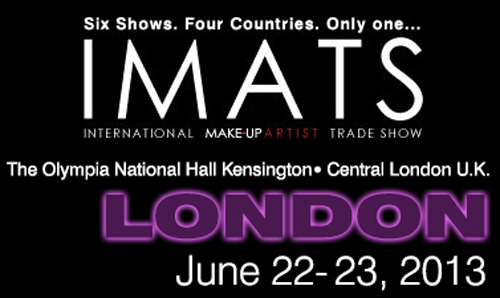 As is now a tradition on Do Not Refreeze, my Countdown Continues post will be dedicated to my must-see talks and demonstration. Note that these are what I'm interested in as a general consumer and beauty obsessor – if you're a SFX enthusiast or student there's certainly no shortage of things for you to see either. Check out the official schedule to take a look at what's on. If you want to check out a list of must-see exhibitors, be sure to check out my Countdown Begins post. There's a pretty good lineup of talks this year, so we've got our work cut out for us deciding which ones we need to see! The schedule isn't quite filled yet, with a few details still to be announced.
Saturday 22nd June
:: 10.30-11.30am – Royal & Langnickel presents Anabel Vargas in Transformations: Beyond Beauty for Women of Colour
Now, as a super-pale Caucasian Casper face, if I manage to watch this one it will be purely for my love of how makeup looks on ethnic skin. Sometimes I genuinely wish I was black purely so I could rock some amazing colours that just don't work on my skintone! International freelance makeup artist and educator Anabel Vargas will be showing how to make the right choices for flawless foundation, colour-correcting techniques for skin with pigmentation issues, enhancing features and concealing imperfections. I would say this is definitely a must-see for women of colour, or indeed anyone who wants to learn the best techniques for making up women of colour.
::11.15am-12.15pm – MAC Cosmetics presents Terry Barber in Ultimate Beauty
Whilst I'm not a big fan of MAC as a brand, I do like Terry Barber's work. Details of this class are yet to be announced, but I predict this one will be full to capacity as his talks are always popular.
:: 12.30-1.30pm – Bloody Mary presents Bobbie Weiner in Aftermath: Makeup to Die For
Bobbie Weiner (known around the Hollywood makeup circuit as Bloody Mary or the Queen of Horror) is a FX makeup artist specialising in absolute gore – right up my street. She got her big break working on James Cameron's Titanic, making up over 200 'dead' bodies. She'll be demonstrating her techniques for creating decayed and rotted zombie skin (mmm), and her 'Living Statue Makeup' which sounds like fun. Everyone who attends the talk will also receive a free sample of her Concrete Makeup. I love a bit of horror, so this sounds like a good one.
:: 12.30-2pm – Make-up Artist Magazine presents keynote speaker Kabuki in Extreme Glamour
Versatile British makeup artist Kabuki is well known for his work in editorial, celebrity, runway, TV and film makeup and is in very high demand. I'm a big fan of glamour makeup, so I look forward to seeing Kabuki demonstrate his favourite techniques for taking 'standard' glamour makeup to the next level, creating a look worthy of being described as 'extreme glamour'. Sounds like fun!
:: 1.45-2.45pm – Royal and Langnickel presents Kevin James Bennet in Tracking Trends: Fall 2013
As a collaborator on Royal & Langnickel's [R]evolution makeup brushes, of which I'm quite the fan, Emmy award winner Kevin James Bennet is an artist who piques my interest. In a recap of the trends seen on the catwalks at the AW13 fashion weeks earlier in the year, he will show the tools and techniques required to recreate glowing complexions, bold statement eyes and signature lip looks featured on the runways. He'll also be talking about the creative process of designing the [R]evolution brushes.
:: 2.45-3.15pm – Battle of the Brushes Student Competition: Beauty/Fantasy Awards Show
One hundred percent not to be missed. The student competitions are one of my favourite parts of the whole IMATS experience – you will be able to watch the students creating their looks throughout the day until the awards show in the afternoon. The work here is always absolutely outstanding. This year's beauty/fantasy theme is The Elements, so we can expect some stunning work inspired by earth, air, fire and water. I can't wait!
Sunday 23rd June
:: 11am-12pm – Royal and Langnickel presents Kevin James Bennet in Fast (and Fabulous) Faces
Here's Kevin James Bennet again! This time, he'll be sharing a wealth of tips and tricks for creating beauty makeup in record time. Whilst this will be focused on creating camera-ready looks to tight deadlines in production schedules, there's certainly no reason that the Average Joe won't be able to take away some of his secrets for speedy makeup to apply to everyday life. Frankly I'm sure we could all use a little help with speeding up our routines in the morning!
:: 12.15-1.15pm – Royal and Langnickel presents Vargas in Fantasy and Faces: Beyond Color, Shimmer and Glitter Applications
World renowned body painter Vargas (not to be confused with Anabel Vargas!) is one of the most acclaimed artists in his industry. Visiting IMATS over the last few years has given me quite the fascination for body painting, and an admiration for Vargas' work in particular. From the class description, I gather that he will be more focused on making up faces this time but I still look forward to seeing him in action – especially where the words 'colour', 'shimmer' and most importantly 'glitter' are involved.
:: 2-3pm – Make-up Artist Magazine presents Einat Dan in Fashion Make-up to Avant Garde
Award winning fashion makeup artist and educator Einat Dan will demonstrate her trusty fashion makeup techniques, then transform her fashion look into a powerful avant garde look. As a lover of all things OTT, I can't wait to catch a glimpse of this.
:: 3.15-3.45pm – Battle of the Brushes Student Competition: Character/Prosthetics Award Show
Unlike its Saturday counterpart, the student competition on Sunday isn't about creating the prettiest thing you can but don't let that fool you into thinking that the work is anything less than jaw-dropping. I may have actually enjoyed last year's character/prosthetic competition even more than the beauty/fantasy one, and that's saying something! This year's theme is 'Oz' – I assume as in Oz the Great and Powerful? Do not miss this!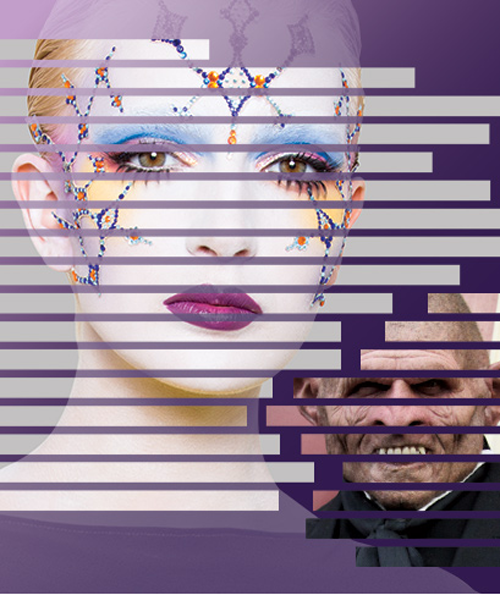 So, there are the things I'm most looking forward to in terms of talks and demonstrations this year. If you need any details for the show, here they are:
Saturday 22nd June: 8.30am – 5pm
Sunday 23rd June: 10am – 5pm
Kensington Olympia, London
A one-day ticket (for Saturday or Sunday) costs £45, or a two-day ticket (which I highly recommend) costs £70. You can buy tickets here.
If you're still undecided about going, please do. It's an experience I can't compare to anything else, it's honestly so much fun and I promise that any beauty enthusiast will absolutely love it. Hopefully I'll see you there next month? :-)