Well, it appears I spoke to soon with my recent declarations of 'Spring is here, Spring is here!' – it's now wet, cold and ridiculously windy. Great. I've been trying to coax the sun back out with these gorgeous bright polishes from Orly. An oldie and a newie, they're both perfect for Spring nails.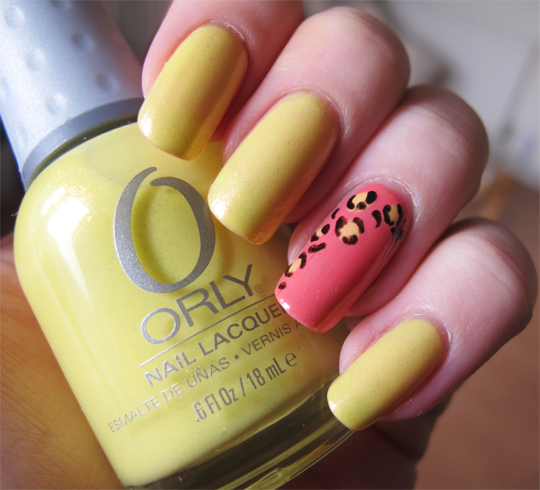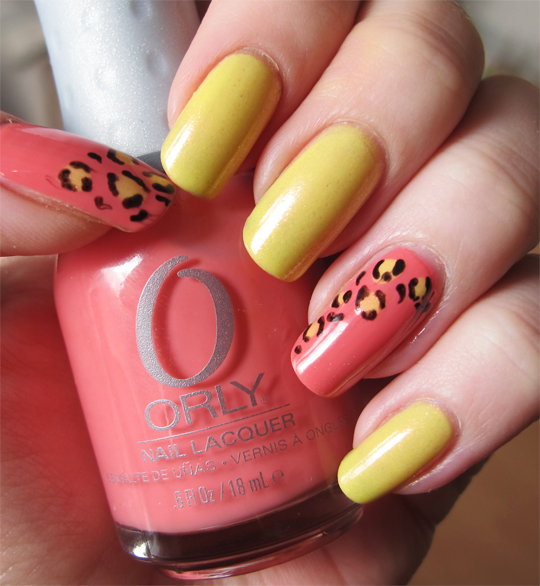 I'm pretty in love with this yellow shade, Melodious Utopia*. This is the newie, part of the Hope & Freedom Fest collection for Spring 2013. I'm not usually a huge fan of yellows, at least not on my nails, and yellows are notoriously difficult to apply too. I like this one a lot, though – it has a subtle but noticeable pink shimmer to it (it hasn't translated all that well in the photos I'm afraid) which makes it a lot more flattering against my skintone than a stark yellow creme. It's surprisingly opaque for a colour like this, I could probably do with a third coat but two coats are seen here and I think it's passable.
Pixie Stix* is the oldie, from the Sweet collection which I think was way back in Spring 2010. I thought it would be fun to pair this peachy pink creme with Melodious Utopia to complement the pink shimmer. I've painted two nails on each hand (thumb and ring on the left, index and pinkie on the right) with Pixy Stix as accent nails and topped each one with some leopard print using Melodious Utopia and a Nails Supreme nail art pen. Because, well, why not?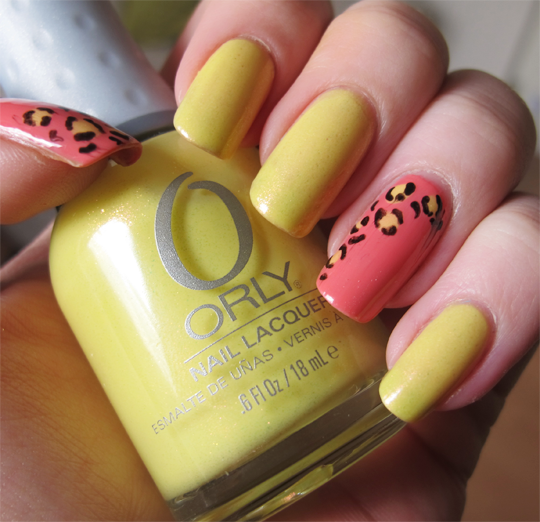 What colours have you been wearing to welcome in (or encourage the return of!) the new season? What are your favourite Spring polishes?