Last week, I attended a really cool event – a nail art masterclass with Maybelline New York. Nail expert Michelle Humphrey showed us how to create a few different designs; as someone who's always been very much into nail art I was in my element and still managed to learn a few new things. My favourite was this gorgeous rose nail art, a design that I've just never tried myself but was surprised at how easy it was.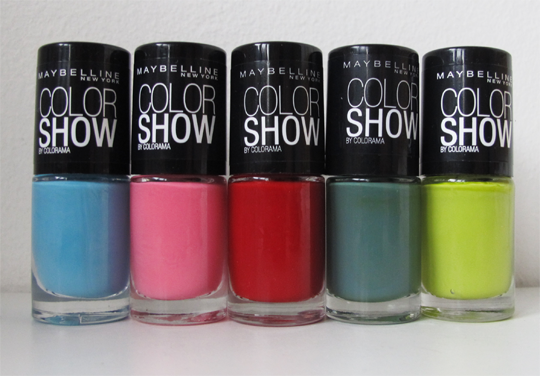 The design can be easily and quickly achieved with the above Maybelline Color Show Nail Polishes* (although you can of course use similar colours that you already have!) and just a thin nail art brush. You can buy these really cheaply on eBay and they're SO worth having if you're interested in creating your own nail designs! Okay, so let's begin.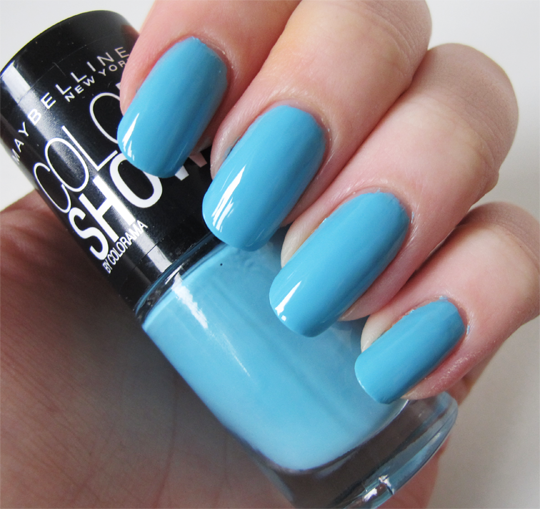 Start off with a clear base coat for longevity and to prevent staining, then apply two coats of a sky blue polish – this one is Cool Blue. Allow this to become touch-dry before moving on to the next step; these Color Show polishes become touch-dry really quickly.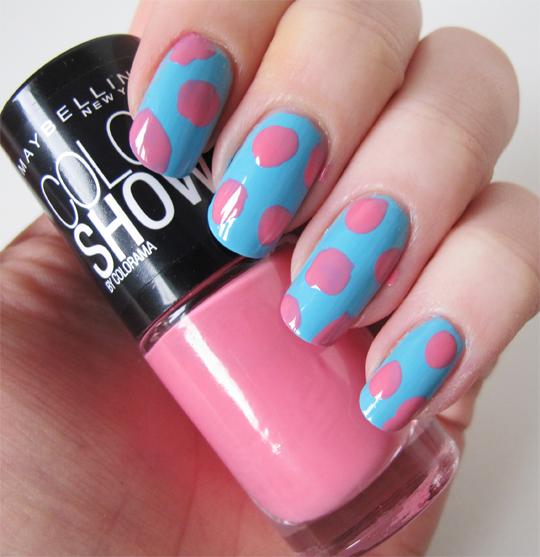 Using a bright pink polish (this is Pink Boom), apply a few moderately large circle shapes on each nail. They don't need to be perfect circles by any means – just go with it.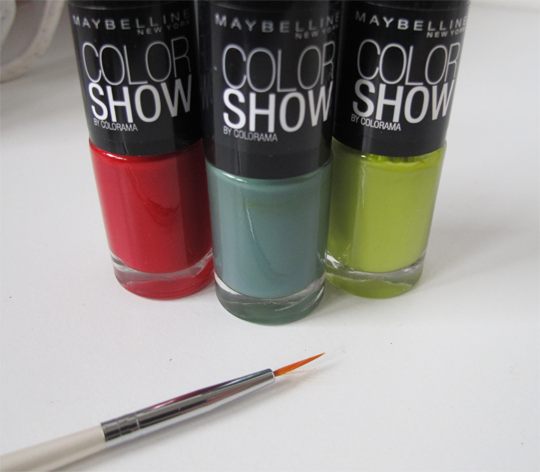 For the next few steps, you'll need a thin nail art brush like the one pictured above. This was from a set of 5 that cost me about £2 including postage on eBay.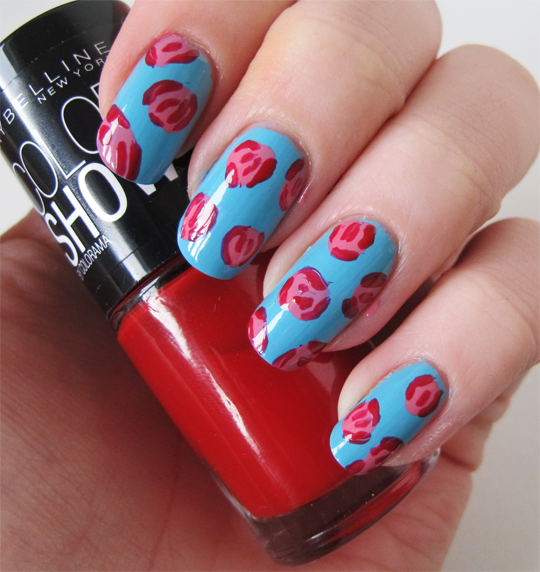 Remove the lid from a red polish – this one's Candy Apple – and set it aside. Make sure to scrape off the excess from the brush before setting it down, else the polish will run into the cap and cause the lid to become stuck when you put it back on! Dip your nail art brush in the red polish, and begin to roughly outline the pink blobs. Don't outline them perfectly, though – keep to little short bits and pieces, and add a couple of dots and dashes to the middle of each one too.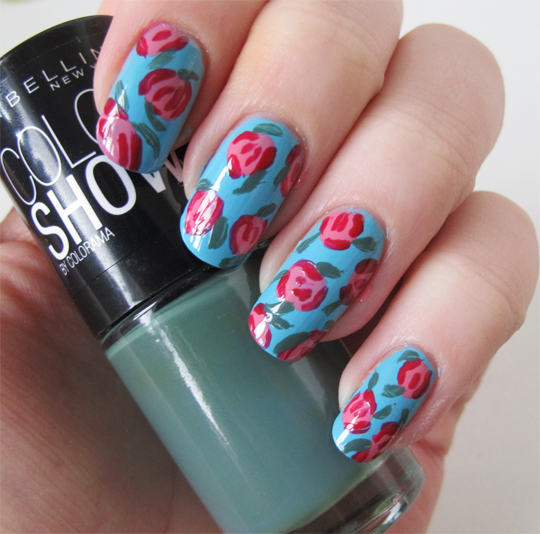 Replace the cap on your red polish and clean the colour from your brush by gently squeezing the bristles between a cotton pad soaked in acetone-based nail polish remover. Once you're satisfied that there's no red left in the brush, you can repeat the same process with a leafy green shade (I used Moss). This time though, rather than outlining the roses, you'll be creating little leaves. Just a couple of short dashes coming out of each flower does the trick.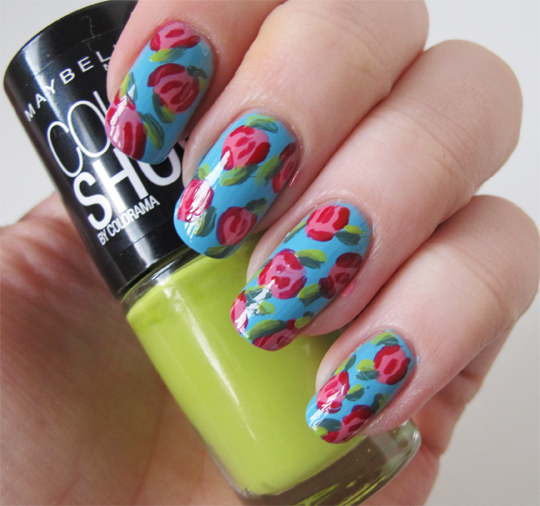 Clean your brush again, and repeat once more with a lighter, yellowy-green shade (I used Pow Green). With this one, you want to highlight each of the leaves to add a little more dimension to the design. Once you're done, clean up any messy edges you might have and apply a quick drying topcoat. Be quick and light with your topcoat – going too slow or applying too much pressure will cause your design to smudge. Et voila! All finished.
Even though floral isn't usually 'my thing', I really like the bright colours in this look and think it works great for Spring/Summer. Will you be trying it out?
If you're liking the look of the Maybelline Color Show nail polishes, they're available in Boots for a bargainous £2.99.