I love face masks. It's one of those little things in life – once a week without fail, no matter how busy I am, I always take the time to chill out for 15 minutes with a face mask on. Clay masks are a particular favourite (I have a great budget one I've been dying to show you, actually) so I was really quite excited to learn about Clayspray, a world first in skincare. Clayspray's masks are carefully packaged into their patented pump packaging, using a higher percentage of clay than any other product on the market. The clay itself is extracted from deep within the Iberian Mountains of Spain, rich in minerals and formed around a hundred million years ago. Almost seems like sacrilege to use something so ancient and precious in something as frivolous as skincare… Nah, what am I saying?! It's decadent, and I love it.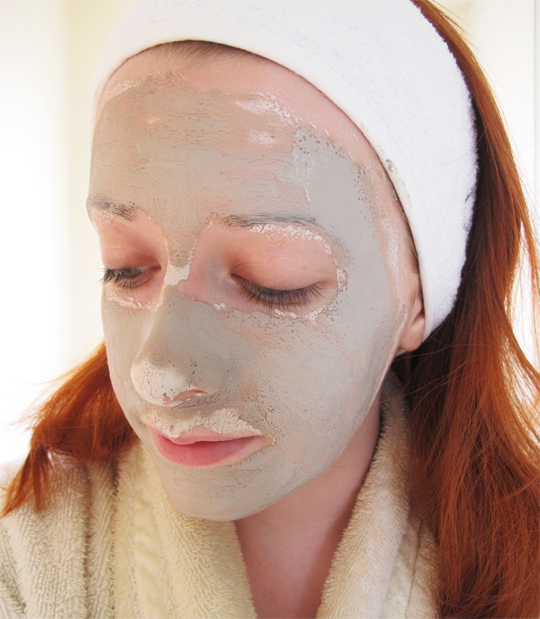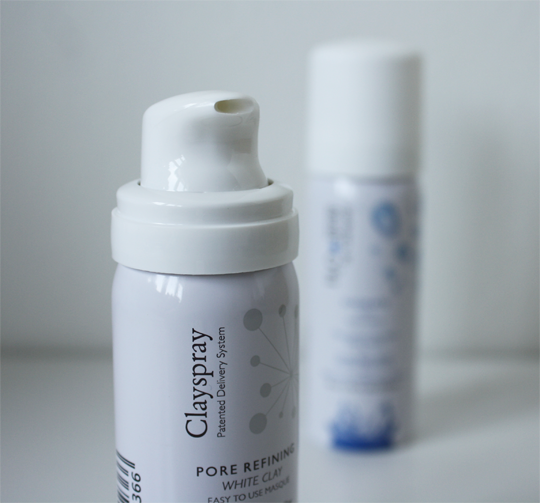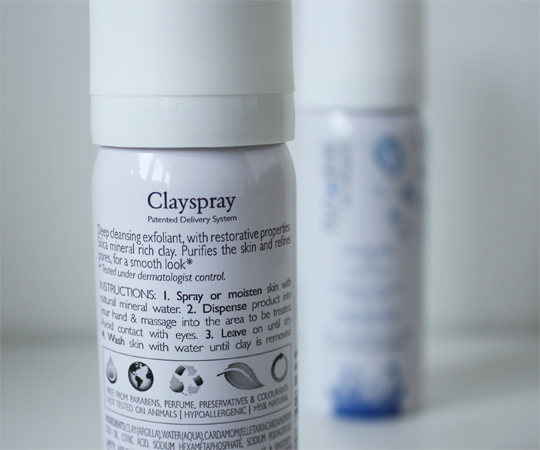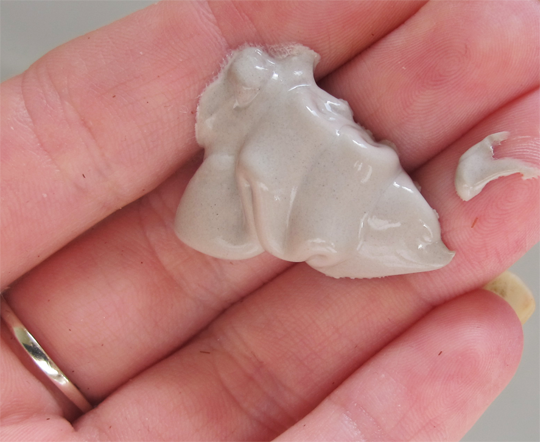 Another note about the packaging which really interested me; the dual-chamber cyclinder keeps the clay isolated from the air until it's dispensed, and the dispensing mechanism has been designed to prevent the clay from drying out or clogging the pump. Sounded like bull to me, but I can confirm after having used this twice that it actually doesn't clog up in the pump (which I honestly expected it would. I mean, it's clay!).
This Clayspray Pore Refining White Clay Mask* features white clay (no shit), which is not only a natural exfoliant but is also packed with skin-nourishing minerals including silica to boost collagen production, calcium to promote cell regeneration and potassium to help lock in moisture. I wish I could find the words to explain what the texture of this is like when dispensed but I just can't! Haha. It's so soft, smooth, cooling and of a considerably thinner consistency than other clay masks (which is I suppose how it flows out of the tube so effortlessly). Hopefully the photo above gives you an idea of what I'm talking about.
Now, you'll notice on the back of the White Clay Mask can it directs you to spritz your face with Clayspray Hydrate H2O Spray* to moisten the skin before applying the mask. I'll just put this out there – I think the Clayspray H2O Sprays are an utter rip-off. It may well be enriched with minerals like they say, but it's just water in a can. You really don't need it, you'll get exactly the same results just splashing your face with water before you start. Or if you have a cheaper alternative, like Eau Thermale Avene Spring Water, that will do nicely. Anyway, once your face is damp just go ahead like you would with any other face mask – pump some out (the amount pictured in my hand above is about right), gently smooth over the face and play the waiting game. It doesn't take long to harden and tighten on the skin. I'm surely not the only one who loves that feeling, the whole 'I-can't-move-my-facial-muscles' thing, not even being sarcastic!
I hopped in the shower to remove the mask. You can get rid of most of it just with your hands and warm water, but I used a flannel just to make sure every last bit was gone. Once I was done, my skin felt seriously amazing. So soft, smooth and hydrated, and the flaky bits around my nose (gross) that were there before had vanished. I was super excited until I looked in the mirror – around the tops of my cheekbones and beside my eyes I had some weird redness going on, check it out:
Now my skin is definitely not sensitive, not in the slightest, so I was a little bit alarmed at first. However, the skin where these red patches had formed still felt as smooth and soft as the rest of my face and it didn't hurt at all. The redness faded within about half an hour, and it was less noticeable the second time I used the White Clay Mask so I'm not too worried. Just something I thought I'd point out, as it was a bit of a surprise to me!
Despite the little redness problem, which isn't really a problem, I like Clayspray a lot. It may seem dead expensive initially at £44.50 for 125ml, but this provides approximately 17 applications so at just over £2.50 per use it's not too bad. Still pretty extravagant but worth it if you ask me. I would definitely recommend it if you like to indulge in a little at-home pampering. The Clayspray Pore Refining White Clay Mask is not the only one available – there are two other white clay masks and three red clay masks; I tried the Glow Red Clay Mask with cacao at the launch event and fully intend to add that one to my skincare hoard after payday. I would skip the Clayspray H2O Sprays though – at £17.50 for 125ml you're looking at a very expensive can of glorified water.
Clayspray products are available now at www.clayspray.com and will soon be available from FeelUnique. Clayspray is all natural, free of preservatives, parabens and perfumes, and is not tested on animals. Their tagline is 'Clayspray, the most luxurious clay in the world' – certainly a deserved title!