Generally speaking, I'm not particularly phased by the scent of a product. If it does its job well but I'm not enamoured by the smell, I can usually look past it. Sadly, despite its undeniably good results, I can't say the same for this Yon-Ka Gommage 305 Exfoliant*.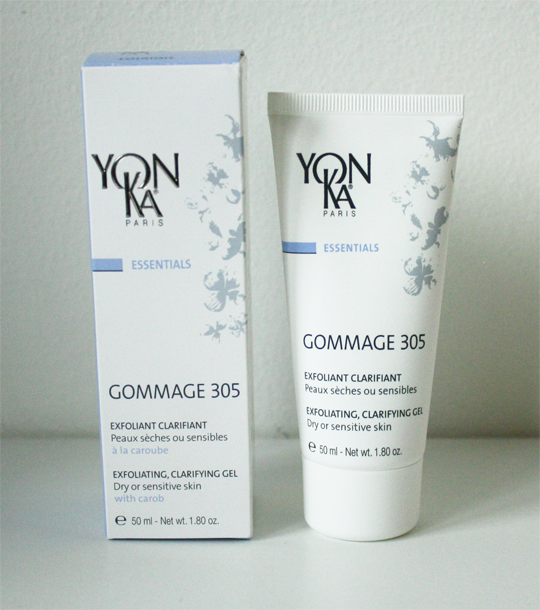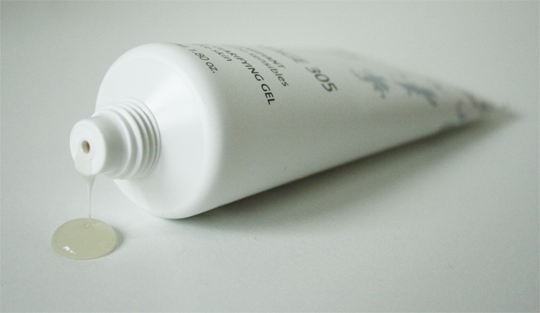 Yon-Ka is a French skincare brand that's been around since the 1950s, but it's one that I hadn't heard of before I was given this to try. I was quite excited, since I've become a big fan of some of the favourite French pharmacy brands in the last year – La Roche Posay, Nuxe, Vichy and the like. Yon-Ka is a higher end brand, though, so I had high hopes.
Yon-Ka Gommage 305 is a 'soft peel' – that is, it's an exfoliant which doesn't actually have any exfoliating particles. I'm not sure how exactly it works, but it really does remove dead skin cells and brighten the complexion. You apply a thick layer of the gel to the face, leave it for a few minutes to do its work and then massage it into the skin before removing with a damp cloth.
I can't deny that it really does work, but it smells frigging disgusting! I'm not sure which of the 94% natural ingredients is offending my nostrils – there's a few in there that I'm not really familiar with like Carob and Borneol – but I absolutely hate it. It reminds me of Tixylix – remember that? It's a children's medicine, for those who don't – and I hated that too. If I was ever ill as a child, I'd hope and pray for Calpol and then get a sinking feeling when my mum advanced on me with a medicine spoon full of Tixylix instead. Gross. I can't really explain the smell to you other than 'it smells like Tixylix' – so I just really hope you know what I'm talking about!
The annoying thing is, I love the effect it has on my skin. I wasn't entirely convinced by the concept of something exfoliating and clarifying the appearance of the skin without any scrubbing particles, but it really does work. I just can't get past the smell. I'd like to get through the tube, but it'll have to be reserved for when I have a cold and can't smell anything!
I'm afraid don't have any information on stockists or pricing, but a quick Google search tells me there's a few e-tailers that stock Yon-Ka Gommage 305 for around the £35 mark. It's expensive, but if the Tixylix smell doesn't bother you and you have some cash to splash, it's worth a go because it really does wonders for the skin.