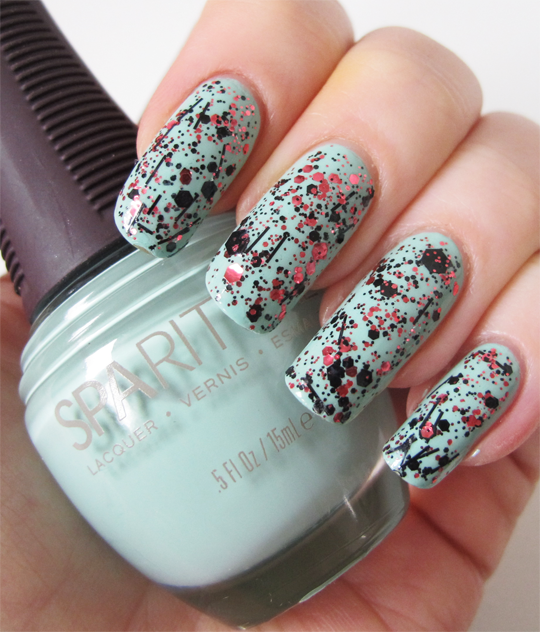 The weekend before last, I hit up the Professional Beauty Show at the ExCel centre with the sole intention of spending an obscene amount of money on nail polish. Well, I succeded – I got some amazing stuff including the much-lusted-after Color Club Halo Hues which I can't WAIT to show you. This was the first manicure I did with my new stuff though; bit of a random combination but I absolutely love it.
The base colour is Delight by SpaRitual. This is my first SpaRitual polish and I'm sold – it applied so perfectly, really great brush and it's so comfortable to hold while painting thanks to the rubber lid. It's smooth and even, became touch dry quickly and ugh, I just love it.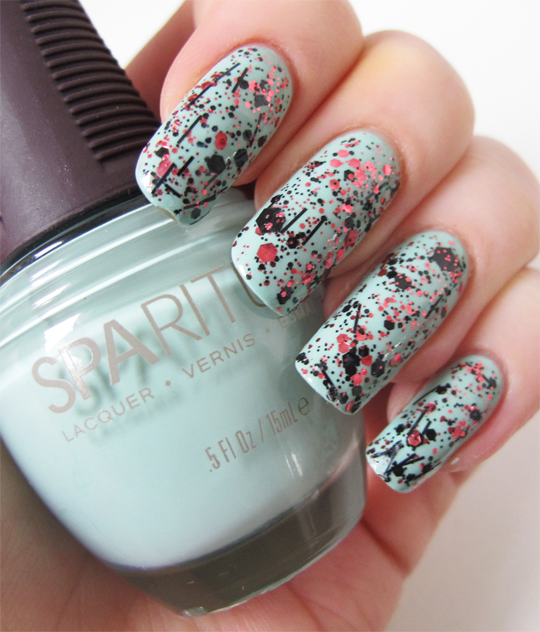 The crazy glitter topcoat is Scattered & Tattered from the China Glaze Glitz N Pieces collection – I wasn't planning on picking any of these up but decided to on a whim and I'm so glad I did. It really did seem like a random combination especially in the bottles, but on the nails I LOVE how it looks. The pinky coloured glitter in Scattered & Tattered working with the black, on the background colour just reminds me of cherry blossom. Hence the tenuous title of this post!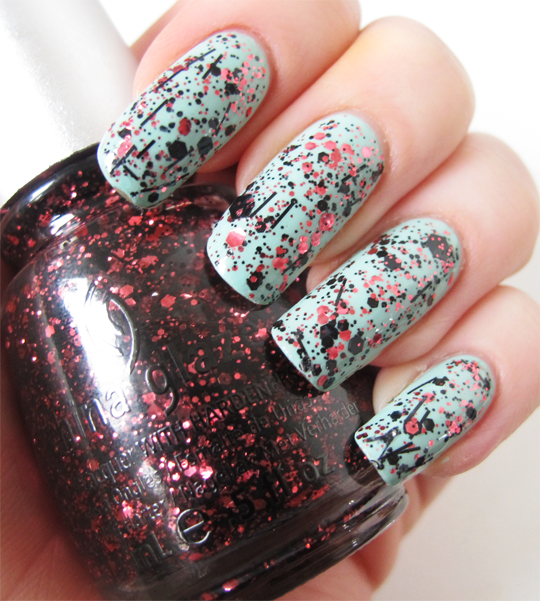 What do you reckon? Are you loving this unlikely combo as much as I am?