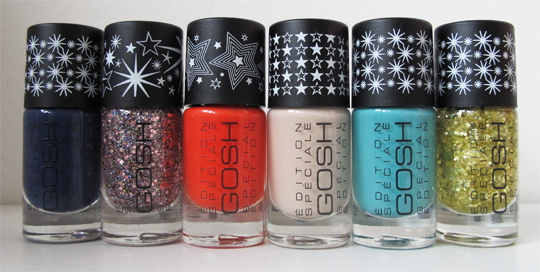 I really liked GOSH's last nail release for AW12, and although the colours for the SS13 collection are totally on the other end of the spectrum, I like these a lot too!
I always find GOSH polishes really easy to apply, and the pigmentation is always good (never more than two coats required, and some you can get away with one!), although I don't find that they dry all that quickly. That's not an issue for me though as I always use a quick-dry topcoat. One thing I have noticed with this collection is that all the creme polishes have a super shiny finish, the swatches below are all sans-topcoat believe it or not. Oh, and apologies for the dry and ragged looking cuticles, they took quite a battering with this swatching session!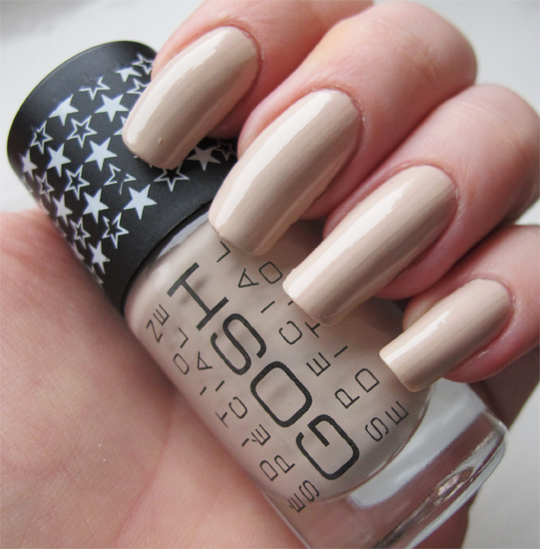 Highschool Flirt* isn't the sort of colour I would normally go for – not much of a fan of the mannequin hands look – but it makes a really good base for the two glitters in the collection…
…As demonstrated here with Greed*! Greed comprises two sizes of yellow-toned gold glitter in a clear base. I usually avoid that sort of shade of gold like the plague but it really works as a glitter, I think.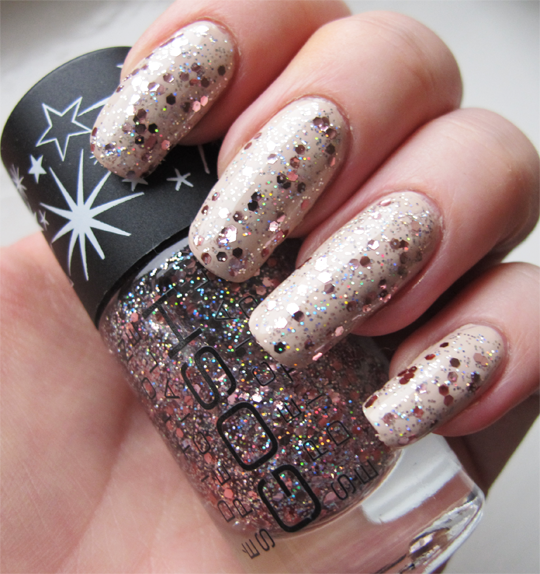 Girls On Film* is also applied here over Highschool Flirt. Like Greed, this one also has the same two sizes of glitter this time in a pink hue. The particles are much more holographic, and the glitter is more densely packed in this one; probably my favourite of the bunch, I'm already imagining lots of different polishes to layer this over.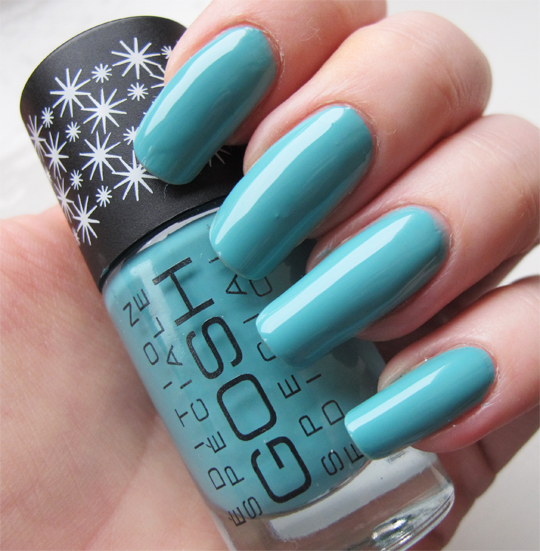 Venus* is a pretty standard sky blue shade – nothing wrong with it by any means but it's not anything we haven't seen before. Although if you're lacking a shade like this in your collection, it's definitely worth picking up.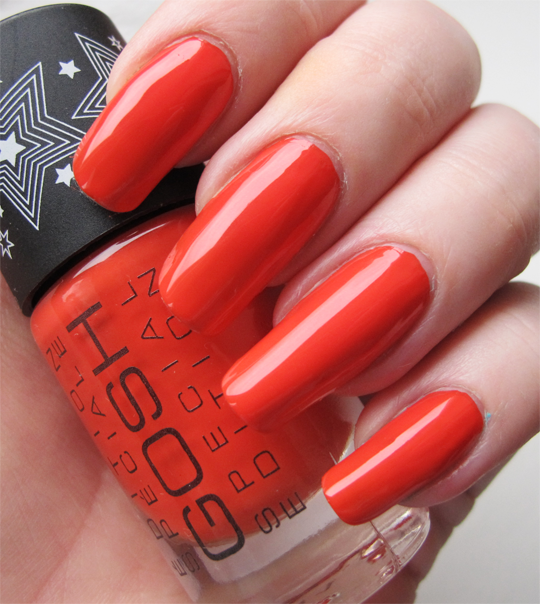 Probably my least favourite in the collection is Tropicana* – again, nothing wrong with the formula or application or anything, just not my sort of colour! Not quite a standard primary red, it's more of a coral-y sort of red, but even so I'm just not a fan of red cremes against my skin tone.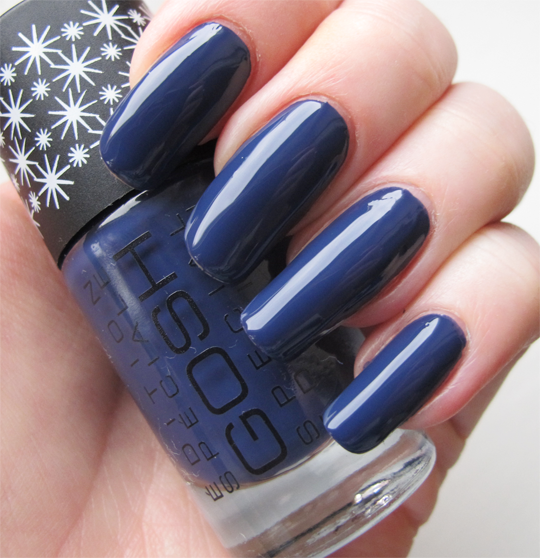 Along with Girls On Film, my other favourite is Tilted Blue*. In fact, I imagine the two of them would look awesome layered together! I love this shade, I can't quite decide if it's navy or indigo but whatever it is, it's lovely. The opacity is excellent too – if you pay attention during application, it's definitely got the potential to be a one-coater. Despite owning just shy of 500 nail polishes, I haven't got anything very similar to this in my collection so for that reason it's pretty much a must have in my book.
GOSH Nail Lacquer costs £4.99 and is available in Superdrug.
Which shades are you liking the look of most?