Get in! My all time favourite brand Illamasqua (as if you needed me to remind of you of that) have released three new shades of their impeccable Nail Varnish, and I have two of them here to show you. Yay!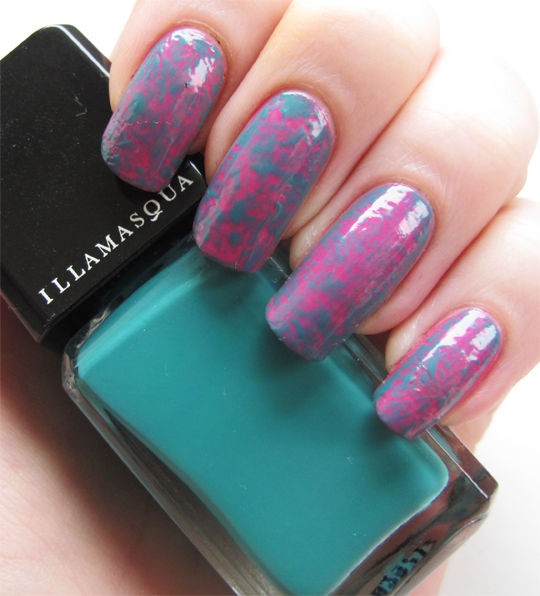 This sexy little number is called Venous*. It's not dissimilar to Muse, perhaps a couple of shades lighter and leaning a touch more towards the green side. I haven't compared them side by side yet, but I'm sure I will do at some point. Anyway, beautiful shade – I love these sorts of colours!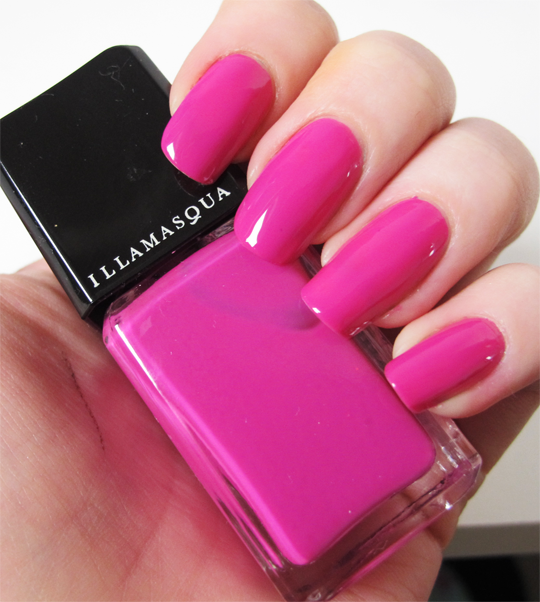 This one is Superstition*. Again not entirely unique in Illamasqua's collection – I think it may be very similar to Obsess but again, I haven't yet had a look at them next to one another. I'd guess that Superstition is a bit darker, but overall quite a similar shade.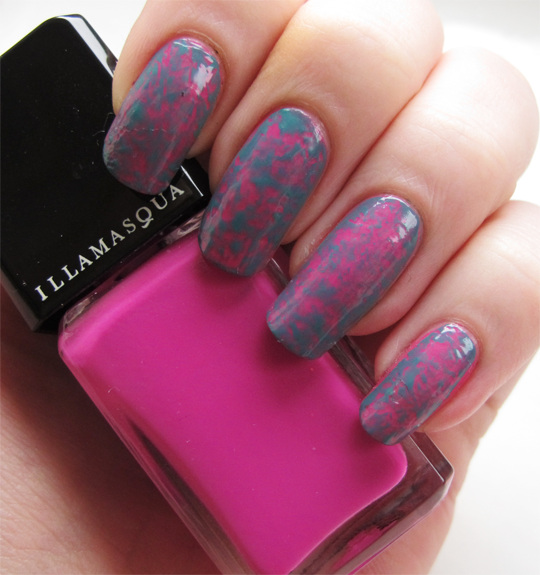 As you can see, I couldn't resist cracking out a cling film manicure to show off these bad boys. I really like them! With these new additions, I'm not awfully far off completing my Illamasqua polish collection… There's another new one called Harem, and other than that I need about 10 more and I'll have every single one. Because I don't need to get a life or anything. *Cough*
Illamasqua Nail Varnish costs £13.50 (worth every penny if you ask me, for their ease of application, richness of colour and longevity) and is available on Illamasqua counters, in their standalone stores and online. I can't see Superstition on the site just yet but I'm sure it'll be there any day now.
Are any of the new Illamasqua polish shades tempting you? Are you a fan already?