My posting schedule OCD (every other day, in case you hadn't noticed) has meant that unfortunately this post is a day belated. I'm also afraid that it's terribly self indulgent, but whatever – HAPPY BIRTHDAY DO NOT REFREEZE!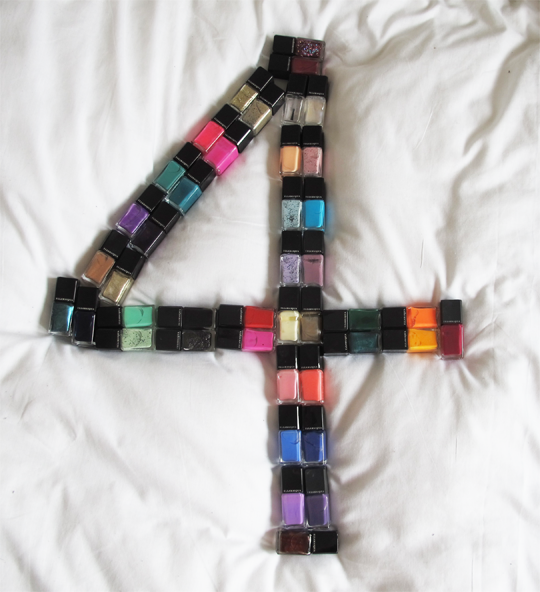 Yep, my baby turned 4 years old yesterday. Hip hip hooray! My little slice of the internet has become gradually more and more important to me since my (slightly embarrassing) first post on the 30th March 2009. Do Not Refreeze is now a hugely significant part of my life, to the point that I have no idea what I would be filling my time with if it didn't exist.
Writing this blog has brought so, so many incredible people and amazing experiences to me and for that I am ridiculously thankful. Thankful to you that is, because without people reading my drivel none of this would ever have happened. Thank you so much. I love each and every one of you – thank you for making my little blog what it is today.
Blogging has changed an awful lot since I started. In a few short years beauty blogging has gone from something essentially unknown, a bit niche, to something more akin to mainstream media yet still retaining that personal touch. It's been really interesting to be a part of it for long enough that I've seen the changes ringing slowly but surely, and it's great to have literally thousands and thousands of excellent blogs at our fingertips. I just love it. I love reading blogs, I love writing my own, I love the colossal community and ahh, I just love blogging.
So, three cheers for the blogosphere and Happy bloody Birthday to my piece of it. Here's to many more years!