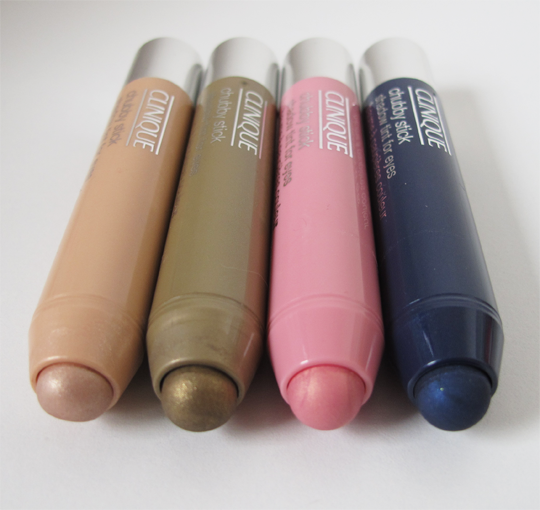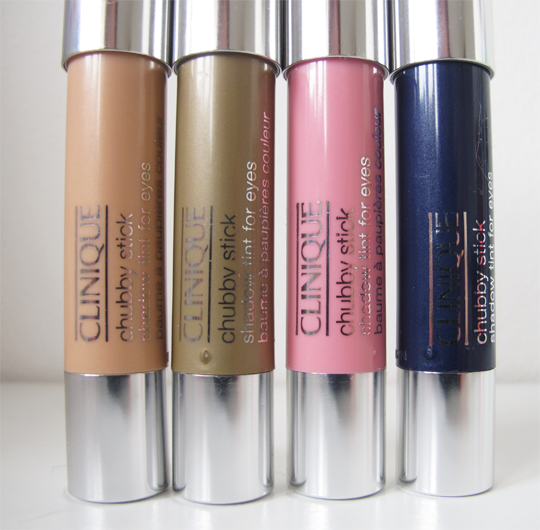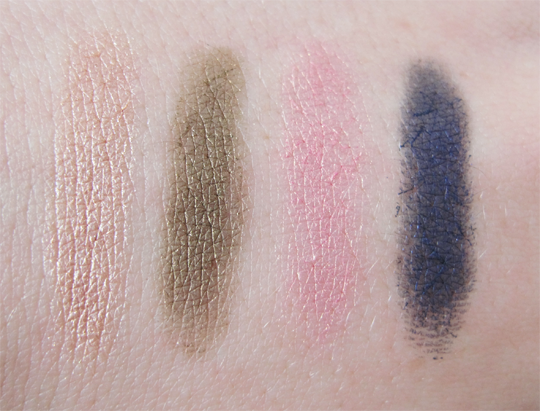 Last month, I mentioned Clinique's new Chubby Sticks For Eyes and, as promised, am now finally sharing the shades I have with you in more detail! I absolutely love them, and I can't see why anyone would dislike them! They honestly glide so smoothly over the lid with no pulling and dragging, but despite being soft and creamy to apply I can actually wear these without setting with a powder eyeshadow and not suffer much in the way of creasing, even on my oily eyelids.
From left to right, the shades I have are Bountiful Beige*, Whopping Willow* (am I the only one who wants to call this Whomping Willow?), Pink & Plenty*, and Massive Midnight*. Each one is gorgeous and ideal for a different type of look, so I've got a lot of versatility in 4 stout little pencils. Below are some quick looks with each colour.
Bountiful Beige is perfect for a speedy, no-fuss everyday look. I just scrawled it over the lid and gave the edges a quick blend with my finger, paired it with a touch of gold shadow on the lower lashline and added some thick black eyeliner.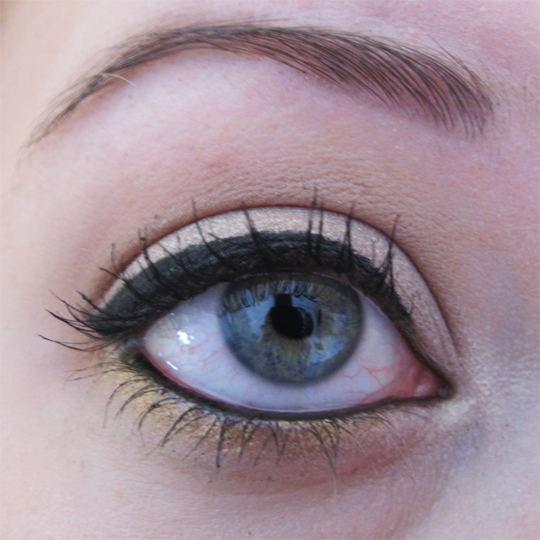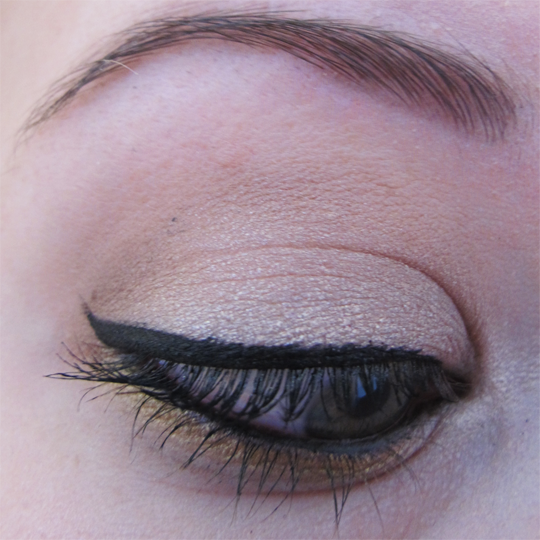 Over the last couple of months I've got back into green eye makeup in a pretty big way, but it's all about the olive and moss shades. I've been loving teaming Whomping Willow with a multitude of green eyeshadows with a touch of black for definition to make a green smokey eye.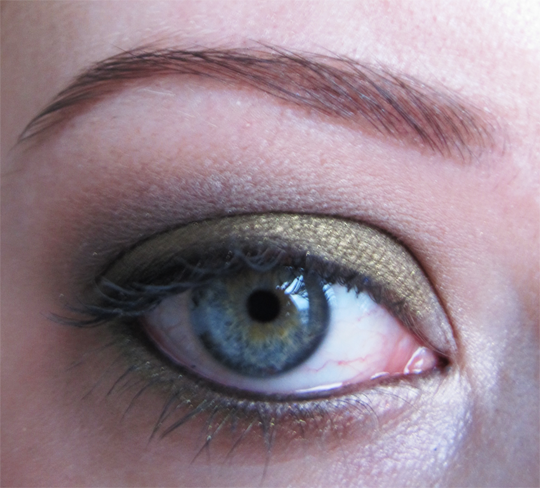 Pink & Plenty is possibly my favourite, 'cause you know I love pink and red toned eye makeup. I just paired this with a deep mauve-y pink shadow to define the socket and on the lower lashline and it really complimented my blue eyes. I love the gold tones in this shade!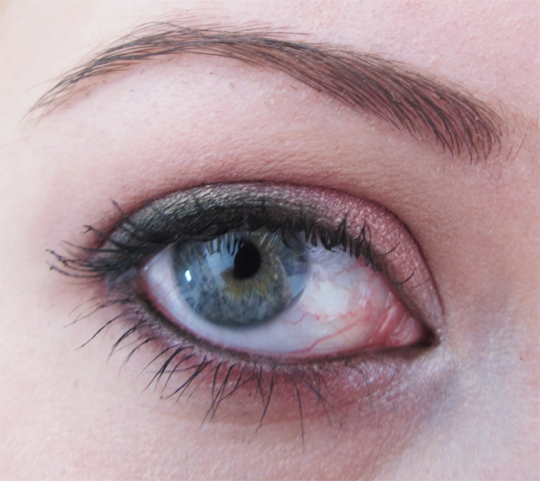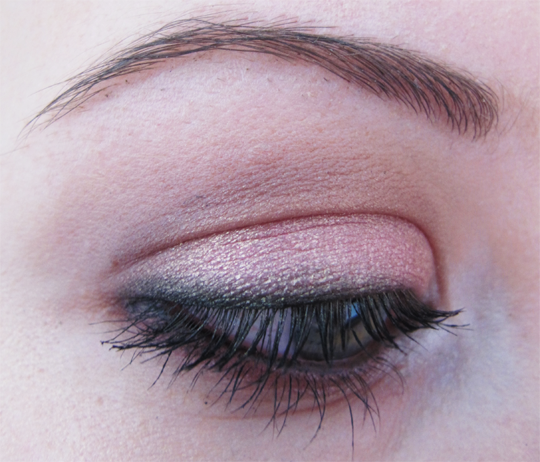 I've said it a million times, but I'm not a huge fan of blues on my eyes. Bright blues, that is – deep, inky blues are another story. Massive Midnight adds the perfect blue tone to a dark and sultry smokey eye.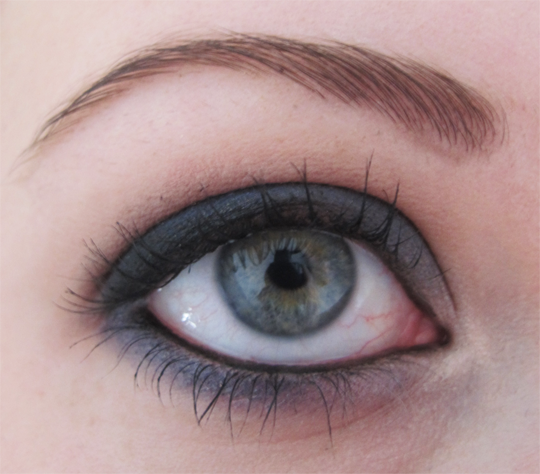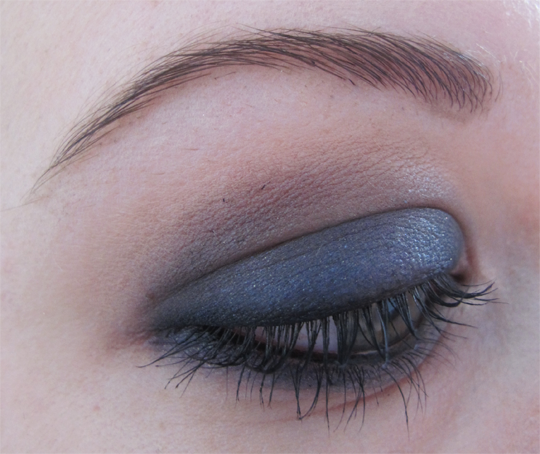 Have you picked up any Clinique Chubby Sticks yet? Are there any shades that are calling to you?