I am a lifelong lipgloss hater. I just don't like lipgloss. A large part of it is to do with the fact that the UK is always so bloody windy and getting your hair stuck in your lipgloss is basically the worst. thing. ever. Tell me I'm wrong? Anyway, you might be interested to know that I have actually found a lipgloss that I don't hate with a passion. There's been a lot of talk about Clarins Instant Light Natural Lip Perfector in the blogosphere lately, and here's why I think they're pretty much holy grail material.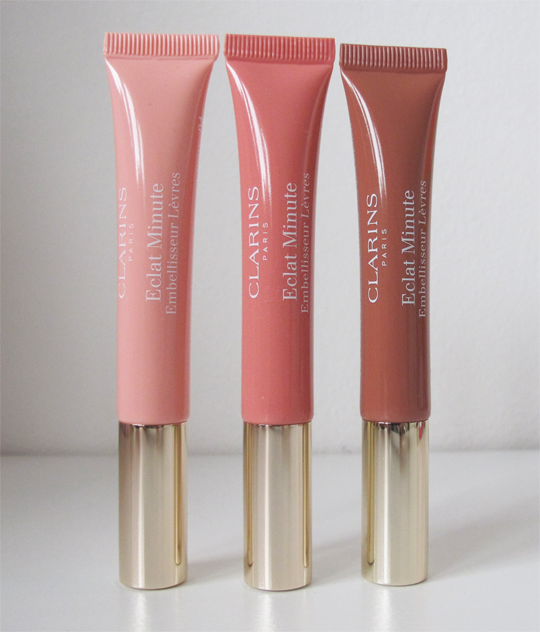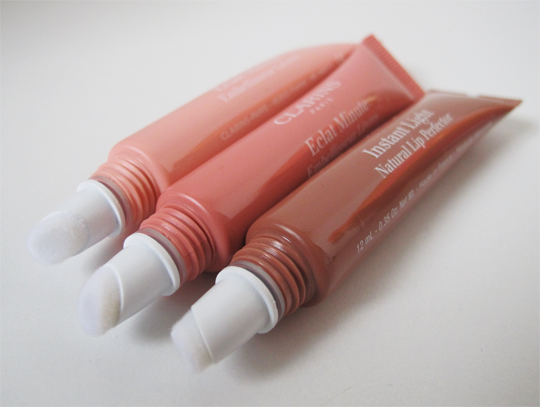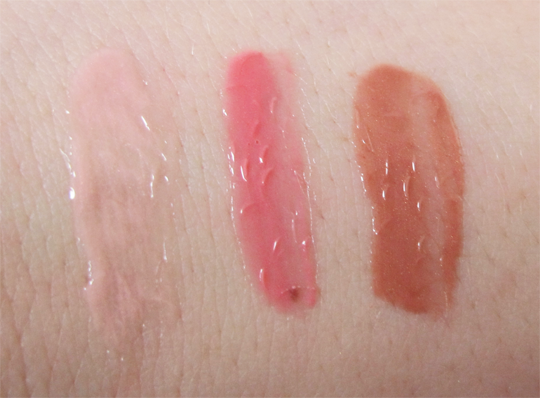 I know one of my favourite girls Jennie is a big fan of the Clarins Instant Light Natural Lip Perfector, so I was really excited to try them out. Clarins are releasing three new shades in May to join the three already available, and the three new ones are what I have here to show you. From left to right, there's 04 Petal Shimmer*, 05 Candy Shimmer* and 06 Rosewood Shimmer. First of all, I can't not point out the epic misnomer. I don't know why the word 'shimmer' is in all of the shade names because they're definitely not shimmery, just nicely creamy and glossy as you can see in the swatches.
The swatches are a bit misrepresentative too, as they come across quite pigmented. On the lips, they're not – just a mere hint of colour. It's the finish that I really love though, just subtly glossy and lovely. They feel absolutely delightful on the lips, which is why I have crowned these as The Best Lipgloss Ever For People Who Don't Like Lipgloss. They're not in the least bit sticky (pet hate), and in fact they feel uncharacteristically moisturising. This is due to the shea butter and mango extracts in the formula to soften the lips, so even when these wear off your lips don't feel dried out.
I just love the way these look on; the soft doe-foot applicator means you can apply these easily without even looking in a mirror and they just complete a quick everyday face perfectly. There's something about them that makes your look really polished. In the lip swatches below you can see that they aren't particularly pigmented, just offering the tiniest hint of colour and pulling a look together. They also look great layered over a lipstick if you want a more opaque look.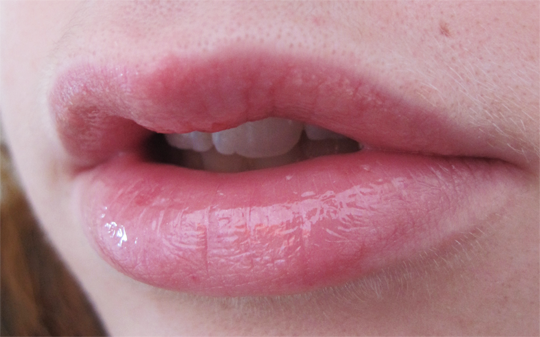 04 Petal Shimmer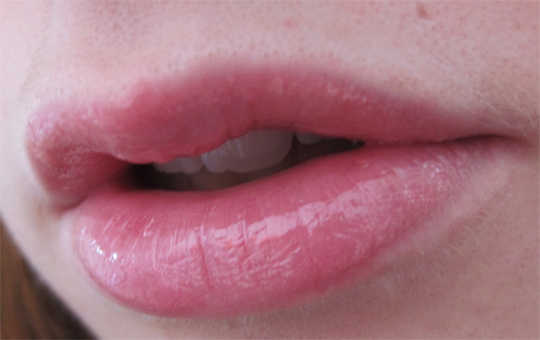 05 Candy Shimmer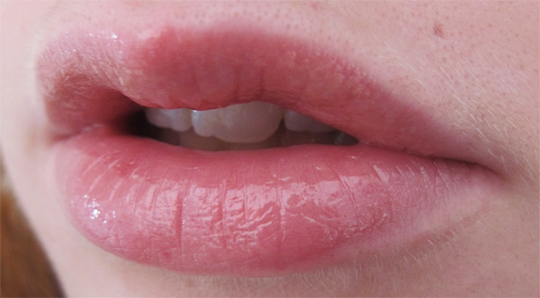 06 Rosewood Shimmer
Whilst I love these, I can't say you need every shade. There may be subtle differences between them on the lips but the look of each one doesn't differ widely enough to merit owning every colour in my opinion – but I do think that everyone should own one of these. My personal favourite is Rosewood Shimmer, total 'my lips but better' HG lip product material. All three haven't left my makeup bag since I got them, although Rosewood Shimmer is definitely the new everyday staple for me.
So there you have it, my new favourite thing – The Best Lipgloss Ever For People Who Don't Like Lipgloss!
These cost £17 for 12ml of product, and the three new shades will be on counters from May.
Have you tried a Clarins Instant Light Natural Lip Perfector before? Which shade would you choose?