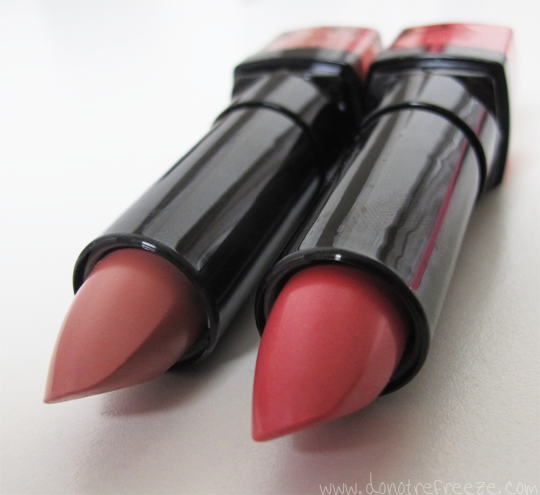 So, as you probably know, Colin and I recently moved into our new place and as much as we love it, our bills have shot up by rather a large percentage! This obviously means we don't nearly have the disposable income we did before, but that doesn't stop me wanting to buy ALL THE PRETTY THINGS. It's a hard habit to break.
Fortunately I had about £20 worth of points burning a hole in my Boots Advantage Card, so I could treat myself to something new entirely guilt-free. Lip products were definitely taking my fancy, and I was deliberating between two much talked-about lip products that have dominating the blogging scene recently – Rimmel Apocalips, and Bourjois Rouge Edition. I was already leaning towards these, and as I was in Boots with Gemma from London Beauty Review at the time, she totally did the enabler thing and convinced me these were the ones to try. Thanks Gemma – I'm in love!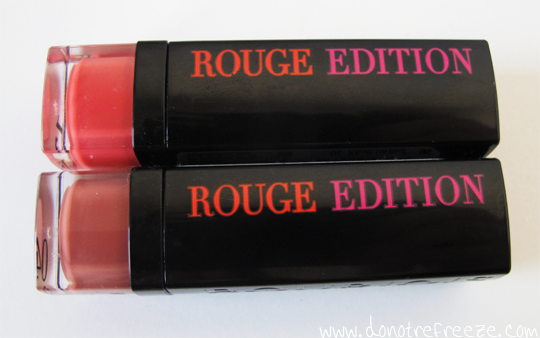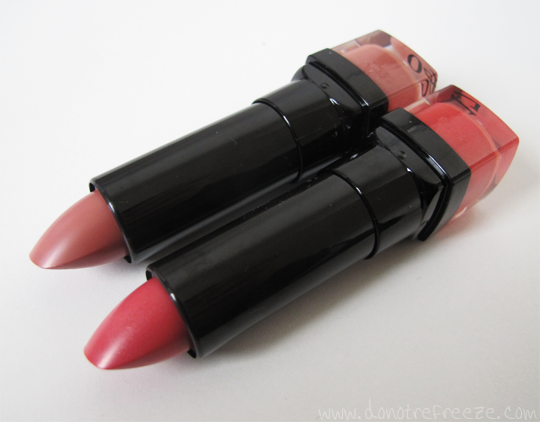 So there's the story, and I have no regrets! These are beautifully pigmented and they're so smooth to apply literally gliding over your lips. You get good colour payoff from one swipe but two will build it up to that perfect shade. The two shades I chose (04 Rose Tweed and 17 Rose Millesime) are quite forgiving, so they're quick and easy to apply straight from the bullet, although I would naturally recommend getting more precision with a lip brush if you were to go for one of the brighter or darker shades.
They feel very light and moisturising on the lips with plenty of slip, however this does mean that they aren't particularly long lasting. They're such a pleasure to apply though that this doesn't really bother me – I'm all for long-lasting lip products but too many of them are drying, and if there's one thing I HATE in a lip product it's a drying formula so Bourjois have definitely gone the right way about this one in my opinion.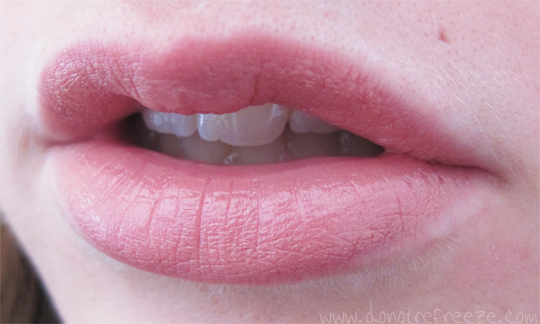 04 Rose Tweed is my perfect nude lip shade. It's not a million miles away from my natural lip colour, it just evens everything out perfectly and being such a natural shade means it goes with any look.
17 Rose Millesime is a gorgeous juicy-looking and slightly warm pink with peach tones, that looks amazing with a hint of blue or green in the eye makeup.
Bourjois Rouge Edition Lipsticks retail at £7.99 in Boots and Superdrug. Have you tried them yet? If not – DO IT!