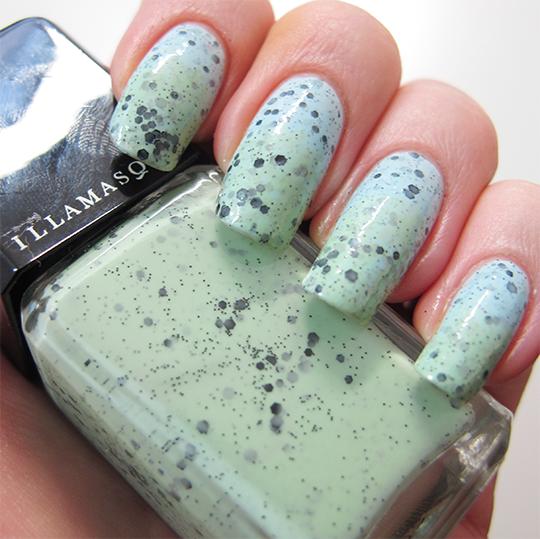 First of all, let me just put it out there – I hate these pictures. My hands look so dry and red from the hideously cold weather when I did these nails, and the images are a little overexposed so the gradient doesn't look as obvious as it should. Siiigh – I'm sure you still get the gist, though.
These are of course my two favourite shades of Illamasqua's Speckled Nail Varnish* from their new I'mperfection collection. I first applied the blue polish, Fragile, as normal then sponged the green polish, Mottle, onto the tips. Really simple but SO pretty.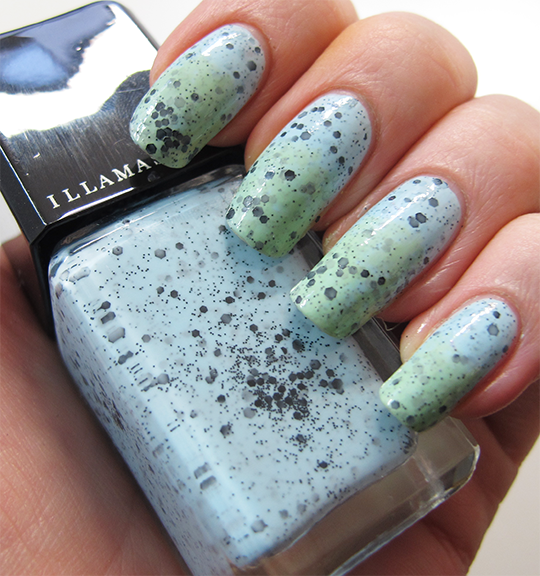 This manicure lasted a really long time too, I wore it for 8 days before I took it off and I swear down there was only one chip on one nail. Not even any tipwear! I'm putting this down to the Illamasqua Top Coat I've been using, I can't believe I never tried it before – it's pretty bloody fabulous.
And while we're on the subject of Illamasqua and speckled nails, I was in their newsletter yesterday! Eeeeek *fangirl moment* :D
Have you jumped on the speckled nails bandwagon yet? Have you tried any other brands' versions?