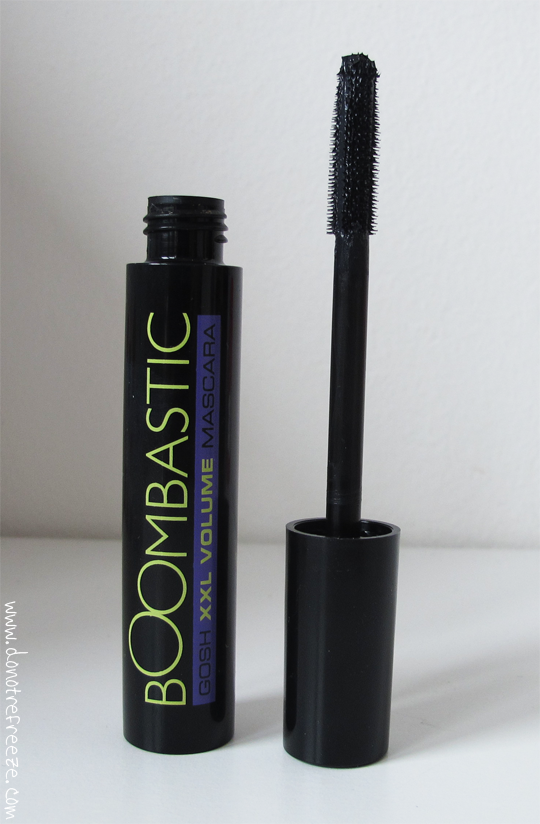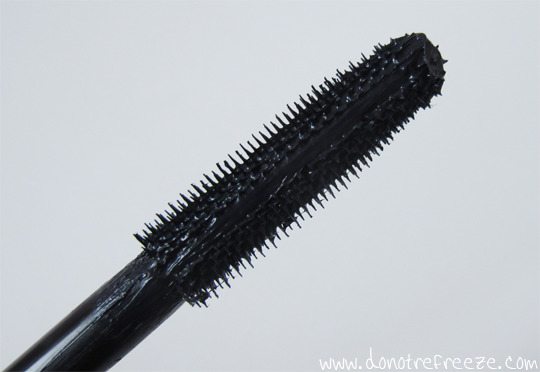 I'm sure I've bemoaned my rubbish eyelashes on countless occasions before – but here it is again. They're crap. They're not very long (but not stubby short, either), they're sparse as hell and they are POKER STRAIGHT. Despite having tried and owned cult favourite eyelash curlers from Tweezerman, Shiseido and Shu Uemura, my eyelashes just refuse to hold a curl. Although, I believe this is more down to my choice of mascara rather than the curlers. 99% of mascaras look awesome when I apply them, but the weight of them just straightens out my lashes within a few minutes. It's a difficult compromise because in a mascara, I need length, plenty of volume and a good, deep black colour – but this often comes in the form of a heavy formula that weighs down my lashes.
In my life, I've only ever tried 2 mascaras that hold a curl in my lashes for more than about half an hour – RMK Separate Curl and Covergirl All-In-One. However, being a beauty blogger, you understand that it can get very, very boring circulating the same two mascaras when everything else on your face is rotated pretty much daily. We crave variety! This makes me intensely jealous when I see other people's mascara reviews and their lashes always look frigging awesome. But, I've recently discovered a mascara that, whilst not quite having the oopmh to keep my lashes pointing upwards rather than outwards all day, certainly makes them look awesome and holds a half-decent curl for a good couple of hours. This is big news for me!
GOSH Boombastic Mascara* has a plastic bristled brush with 3 large reservoirs around it to hold a crap-ton of product. This made me apprehensive, as obviously a lot of product flattens my lashes out faster than you can say 'mascara'. I don't know how it does it, but despite dumping a whole load of product on my lashes it actually looks good, doesn't clump, adds plenty of volume and.. holds a curl!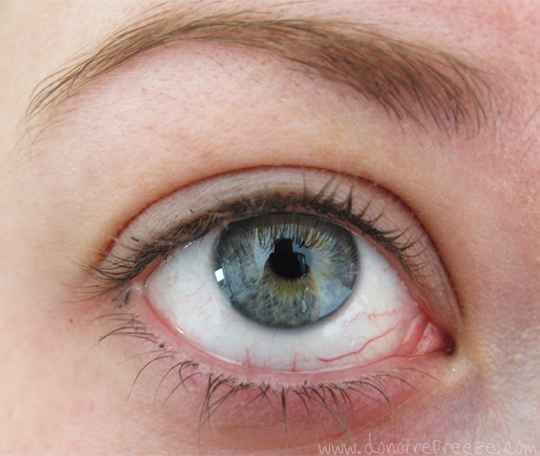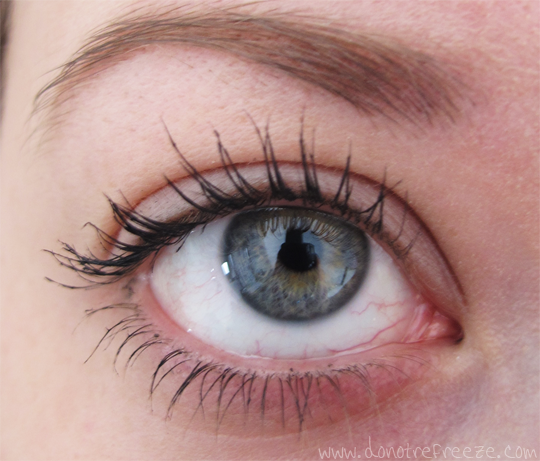 I'm really impressed with this and will probably be repurchasing at a later date. And because the folks at GOSH are such a lovely bunch, they're giving you the chance to win 1 of 5 Boombastic Mascaras so you can try it for yourself!
Good luck! :-)