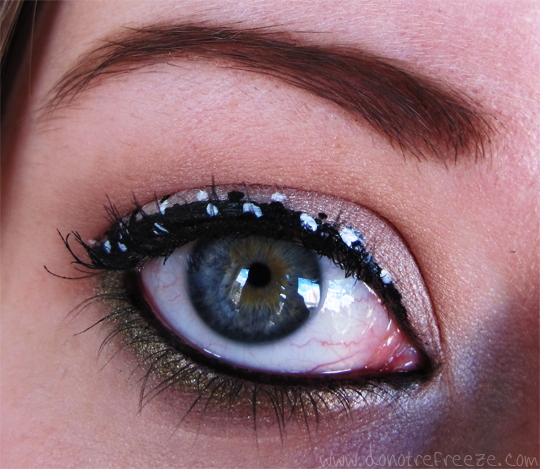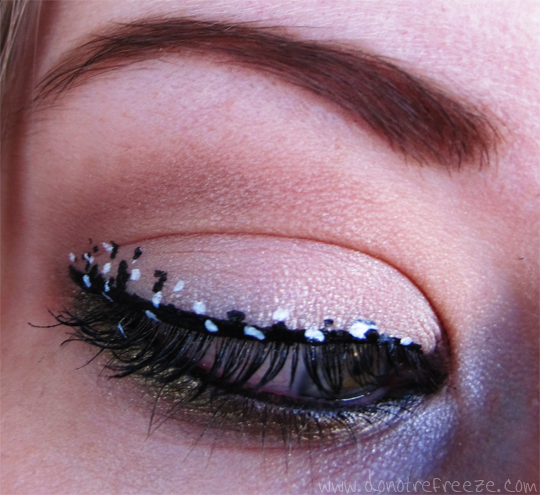 Well, I did say I would be having a go at Illamasqua's speckled eyeliner look in my recent post about their new I'mperfection collection. For possibly one of the first times in the history of my blog, I've actually done something I said I was going to do and in pretty quick time, too! I had to though, I just loved the look so much.
Naturally I used my Illamasqua Precision Inks in Scribe* and Abyss to achieve the high contrast black and white look, and although my feeble attempt looks nothing at all like the promotional images I still really like it. It's a true statement liner look, and I got quite a few compliments when I wore it. Confused compliments I'll admit, but I like that – keeps things interesting, right?
Although I don't often wear bright lip colours, I thought the best way to offset the liner would be with a hot pink and Illamasqua's new lipstick in Immodest* fit the bill perfectly. It is, as with most Illamasqua lipsticks, a little bit drying to make sure you balm up underneath and over the top!
It's definitely very a very noticeable and unusual look, but I find it strangely wearable and would actually wear it on a day-to-day basis. How about you – would you rock the speckled eyeliner look?