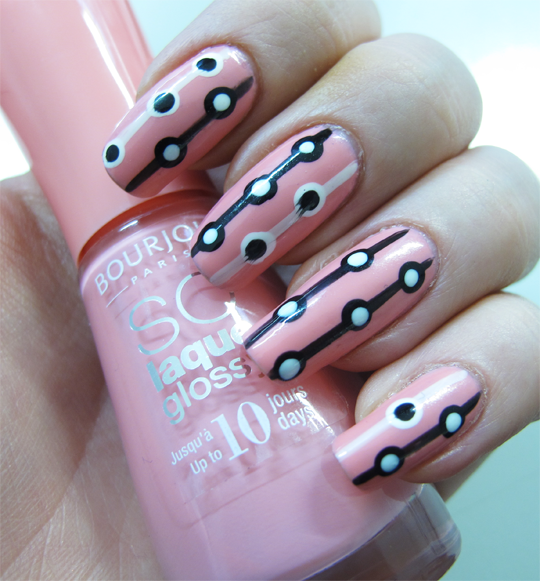 Yay! It feels like ages since I've done an Easy Peasy Nail Art post, and this one really is super easy peasy. I had this new Bourjois So Laque Nail Polish* to use in the shade Peach and Love. I kept looking at it in the bottle and imagining it as part of a Sixties inspired nail design as it's the sort of shade I consider to be a 'mod' pink. So that's exactly what I did! The photo above is a tiny bit washed out, the one below gives a more accurate idea of the colour.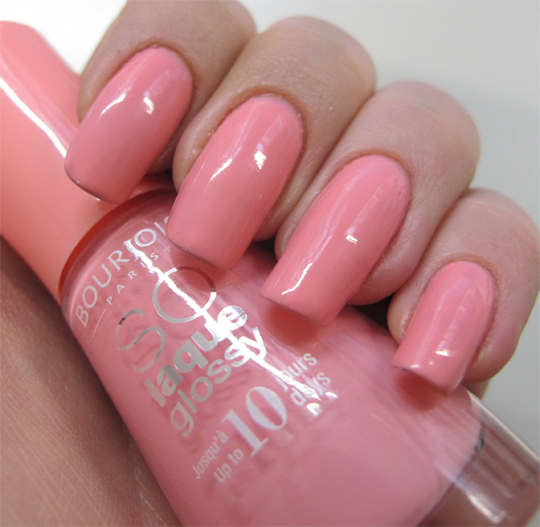 Apologies that the step-by-step photos are taken with flash, I did this pretty late at night!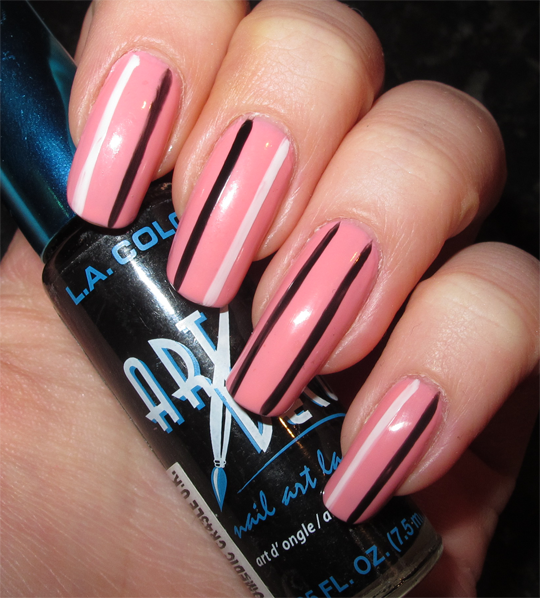 Any pastel creme shade would look perfect as a base colour for this look. Once your chosen shade is dry, add two vertical lines on each nail with black and white stripers. The majority of my lines are black but I threw a few white ones in randomly, no rhyme or reason, just 'cause I like things to be a bit mismatched.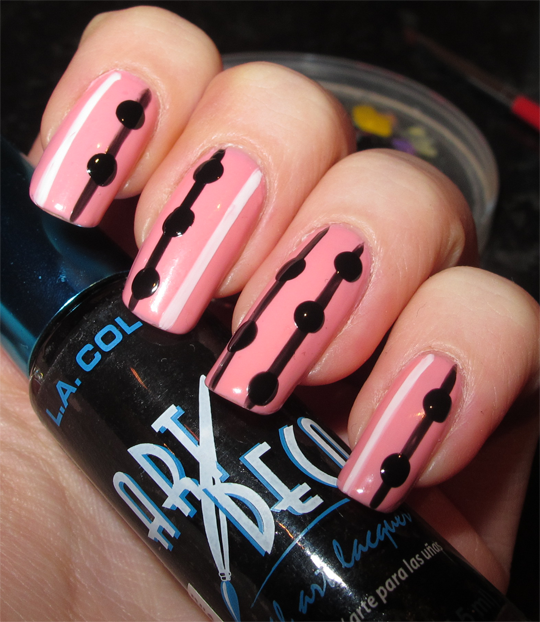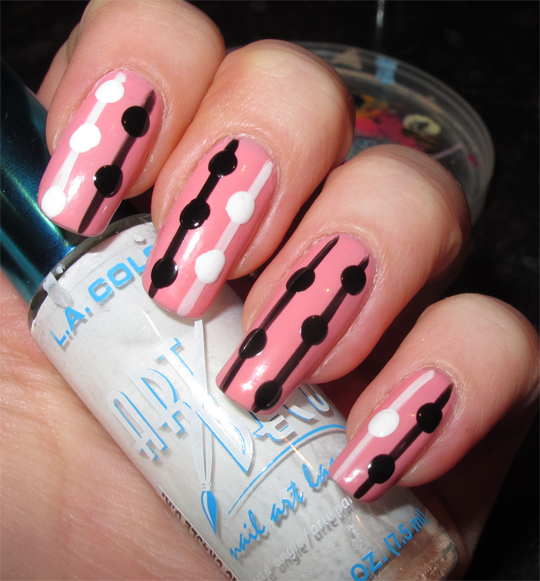 Dotting tools typically don't come big enough to make dots as large as these, so I used the bottom end of a thin nail art brush to apply black dots along the black lines, and white dots along the white lines. So that the dots weren't too clustered together, you can see I did 3 on one line and 2 on the other for each nail (or 2 on one and 1 on the other for my pinkie nail).
For the last step, a dotting tool is the perfect size. Just apply a small dot of black or white in the centre of the opposite coloured large dot. Add a topcoat, et voila! If your design is still wet when you apply your topcoat, make sure you work very lightly with the topcoat as too much pressure will cause the design to smudge – which you can see I managed to do on my middle nail in the photo at the top of the post. Fail.
So yeah, as promised, mega easy. I really like it! What do you reckon, will you be giving it a go?