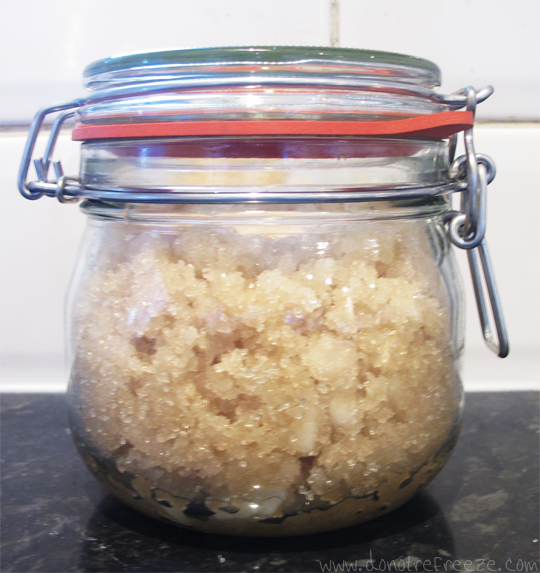 I love showers. I love scalding hot showers, even though that's probably not good for me. I love the plethora of products at our fingertips for lathering, sloughing and smoothing in the shower, and my favourite kind of product to use in the shower is body scrub. I love the stuff, whether it's made with sugar, salt, ground almond shells, sand, whatever; if it gets rid of dead skin, I want it. The only trouble is, body scrub can certainly be deemed as an expensive habit to have particularly as it's not really an 'essential' item. Even so, until now I'd always rather pay for one than make one myself to save money because it just sounds like so much effort.
Well, as it turns out – not so! It's really bloody easy. In a bid to turn my DIY Beauty laziness around, premium vanilla brand Nielsen Massey kindly gifted me a range of their fantastic authentic extracts* to get started making my own body scrubs. And it was loads of fun!
All you need to make your own, is sugar (golden granulated tends to be less harsh and scratchy than white), olive oil and something pretty to keep your finished product in. I bought some cute 500ml kilner style jars from eBay for a few quid. I also decided to throw some coconut oil into my scrubs for extra moisturising potential, although this isn't essential.
Measurements certainly aren't an exact science, since naturally some of us might prefer a drier scrub whilst some might prefer a wetter one. I used about 350g sugar to 200ml oil and a couple of tablespoons of melted coconut oil, all just chucked into a large mixing bowl and stirred thoroughly. Once you've got the consistency the way you like it, you can start adding flavours!
I personally went for Vanilla and Almond – just a little splash of each and it smells absolutely amazing. Then I made a little batch of Chocolate and Peppermint scrub to use for the lips – this is a far more cost effective version of the Lush lip scrubs that everyone raves about! After that, I was on a roll and set about making some for others!
I made a mocha inspired scrub for my mum with Coffee and Chocolate, a turkish delight style one for Colin's brother's girlfriend using Chocolate and Rose (can you tell I like the chocolate one?), and a super zesty Orange one for Colin's mum.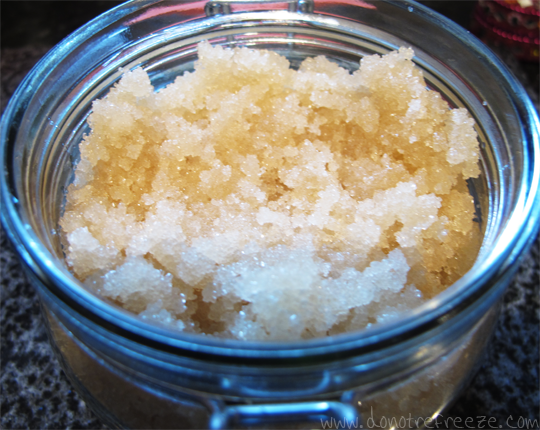 Not only do these homemade scrubs smell delightful and work brilliantly at buffing away dead skin, they also add great moisture to your skin thanks to the olive oil (and coconut oil too, if you use it!) which is perfect as I find some scrubs can be a little abrasive and drying. And the best part is, you know every single ingredient that went into it. It even tastes good – I've been a bit naughty with licking my Chocolate and Peppermint lip scrub off even though I shouldn't be having sugar or oil!
Aside from the whole body scrub thing, I'm really enjoying having a selection of Nielsen Massey flavours in my cupboard. I've been adding little splashes to all sorts of things; my current favourite is a drop of the Almond extract into Options Wicked White hot chocolate… mmm…
Would you have a go at making your own body scrubs? What sorts of delicious flavour combinations would you like to try?