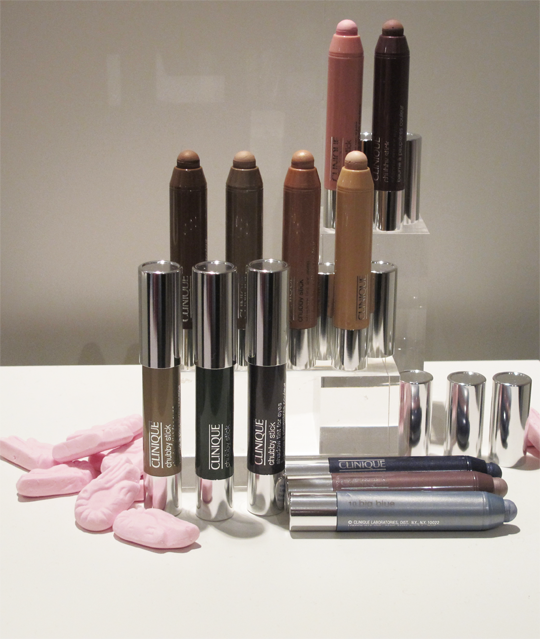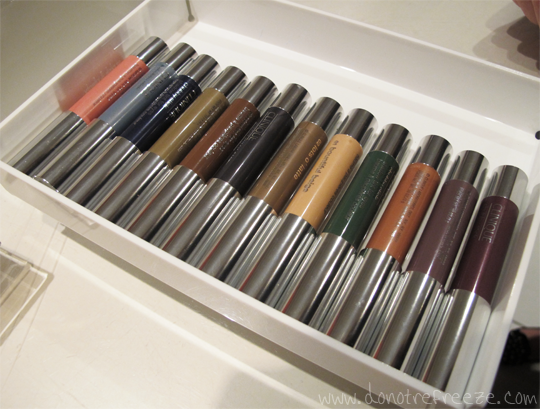 Would you believe that it's been almost 4 years since I started this blog, and in all that time I've never tried a product from Clinique? That's insane. I couldn't begin to tell you why, but this has finally been rectified. The cult favourite Chubby Sticks had previously piqued my interest, especially after the onslaught of drugstore dupes, but it wasn't until I caught wind of Chubby Sticks for eyes that I got really excited.
I was lucky enough to get a sneak peek of these new products last week at the lovely Estee Lauder offices, and they're so up my street. You know I'm all about cream colour bases for eyeshadow, so I'm all over these. Twelve beautiful colours that glide effortlessly onto the lid and don't need sharpening (there's a twist up mechanism). The colour is super buildable – my swatches below are two swipes onto bare skin and you can see they're certainly not lacking in pigment. This is great news for me as I like my eye makeup to be noticed, but they're easily sheered out on the lid for a more subtle wash of colour. Best of all, I've found that I can wear a layer of them on my oily lids without any noticeable creasing during the day – even without setting with a powder eyeshadow!
I thought I'd swatched them all, but now I've counted it looks like I've missed one out, but please do have a perv anyway, they are pretty.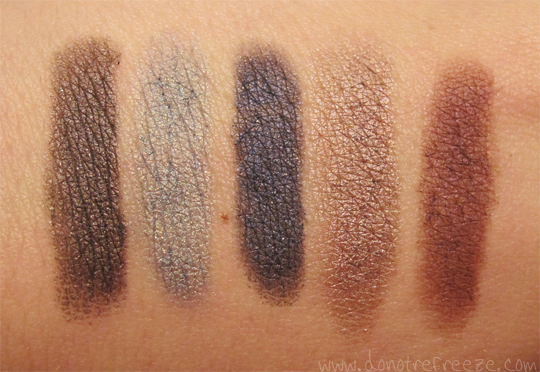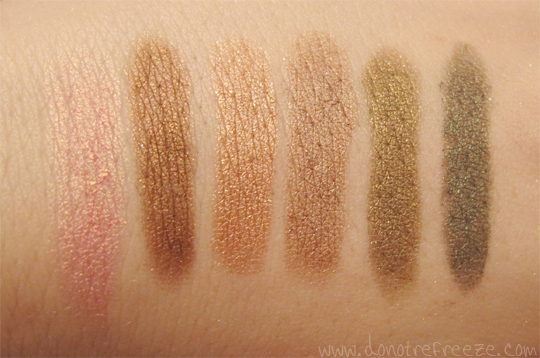 I was kindly given a couple of shades of the Chubby Sticks to play with, so I'll be showing you these in a bit more detail shortly so look out for that! Which ones are catching your eye most? I'm loving the light rose gold and deep blue (I know these are called Pink & Plenty and Massive Midnight, it's just all the neutrals I'm having trouble labelling without the products in front of me!).
Clinique Chubby Stick Shadow Tint For Eyes are released on the 15th of February at Clinique counters nationwide and online.
By the way… if you don't want to take my word for it you'll be glad to know that they also have Zoe's seal of approval! ;-)