Whilst I may have only seen one show at London Fashion Week this season (and it was a bloody brilliant one too, for the record), I still managed to spend a full two days soaking up all the other awesomeness surrounding the event. I've discovered some really cool new brands and products, and just wanted to share some of it with you!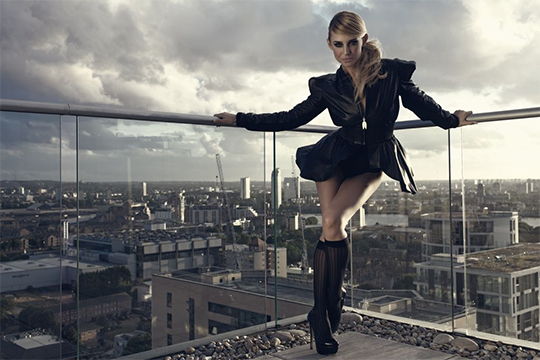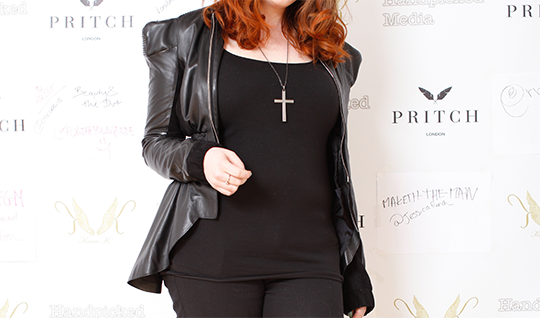 First of all, Pritch London. I never thought I wanted a leather jacket before, but being introduced to this premium brand definitely changed my mind. With individually tailored, primarily handmade jackets you know you're getting what you pay for – if only the Jezebel jacket was something I could afford! It may not look nearly as good on me as it does on the model, but it's definitely convinced me that I need to introduce some leather to my life. What I love about the Pritch London jackets is that they are ultimately feminine – something I never considered leather jackets to be before. Whilst the designs still maintain some of those hard, masculine features such as padded shoulders, the hugely flattering cinched waists offset it beautifully. Looove.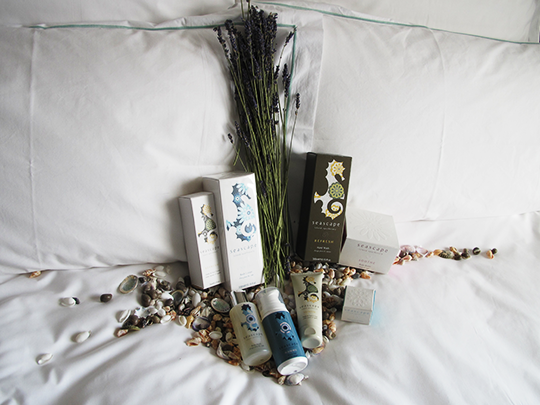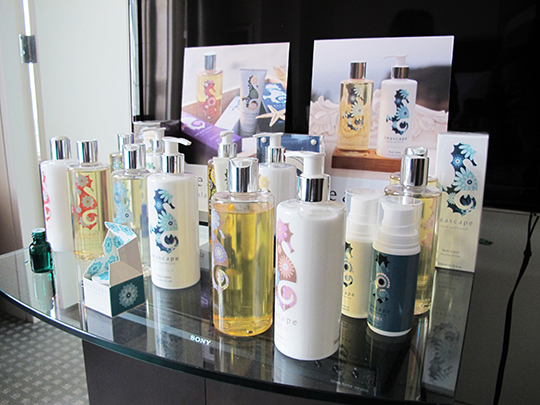 In the Handpicked Media LFW suite, I also discovered Seascape Island Apothecary. This Jersey-born brand (as in Jersey the Channel Island, not Jersey Shore!) offer a huge range of gorgeous skincare and body care products which I have absolutely fallen in love with. Everything is free from parabens, silicones, SLS, petroleum and artificial colours and fragrances. Their Refresh Hand & Nail Cream has stolen my heart with it's dreamy Jersey lavender and lemongrass scent!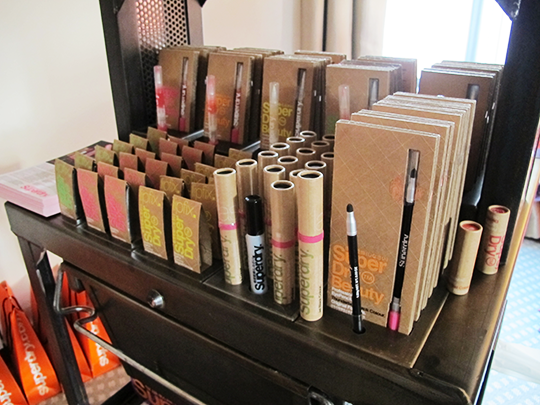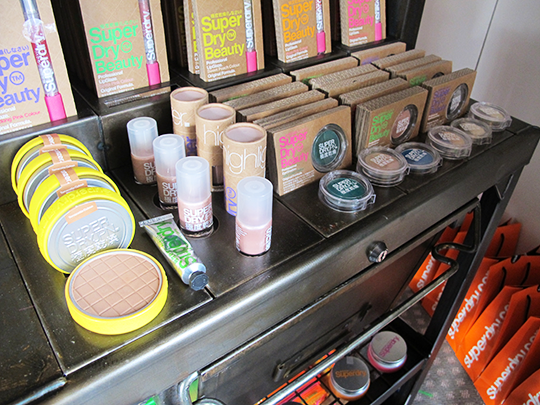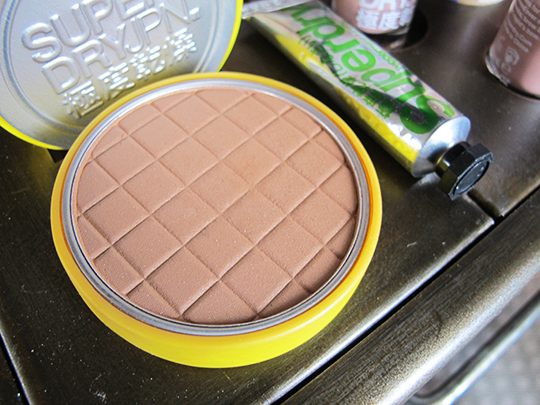 Also at the Handpicked Media suite, I learned something very exciting. Superdry do beauty products! The British-born, Japanese-inspired brand have come out with a really comprehensive range of colour cosmetics that's surprisingly affordable in comparison to their (in my opinion!) overpriced clothing. I have some bits I want to show you in more detail soon, but in the meantime look out for the range hitting your nearest store – it's already available in some stores and will be rolling out in the rest over the next few weeks.
Another really cool thing I got to do was spend an afternoon chilling out in the New Look Refuel Room – a hangout created by New Look just for busy bloggers to unwind and I had so much fun there that I honestly forgot to take any pictures! But it was great – I got my hair did by the genius Joey Bevan, had a full HD Brows treatment by the lovely Argy at iBrows Etc (who incidentally did my lash extensions last summer!) and indulged in a lovely 'Kale Lagerfeld' (see what they did there?!) smoothie from Blend and Press.
All in all it was a really fantastic few days and I'm so stoked about all the new things I've tried and learned about – definitely look out for posts featuring some of the above brands and products in the future because I can't wait to show you!
What do you think? Are you a leather jacket fan? Surprised that Superdry have branched into beauty products, or was it inevitable?