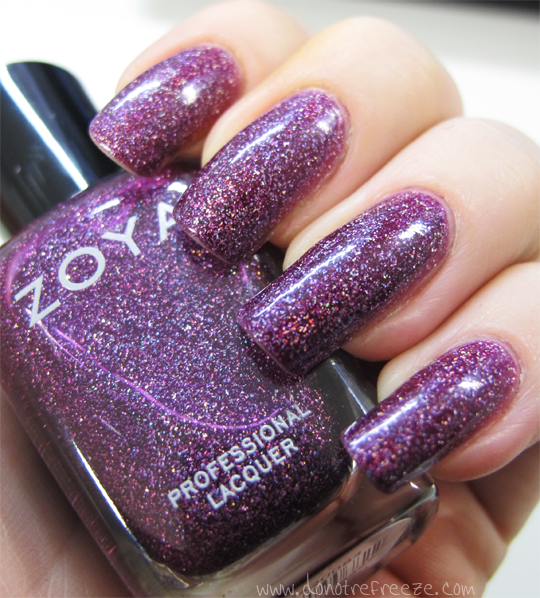 Phwwoooaarr! It's been a while since I had a Polishgasm of this magnitude. Look at it! Bloody look at it, it's beautiful!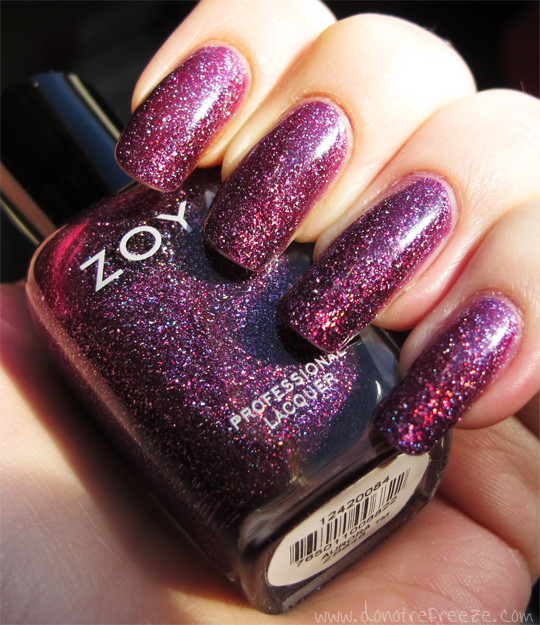 Allow me to introduce you to Aurora, from Zoya's Holiday 2012 Ornate collection. It's purple. It's chock full of holographic glitter. What's NOT to love?!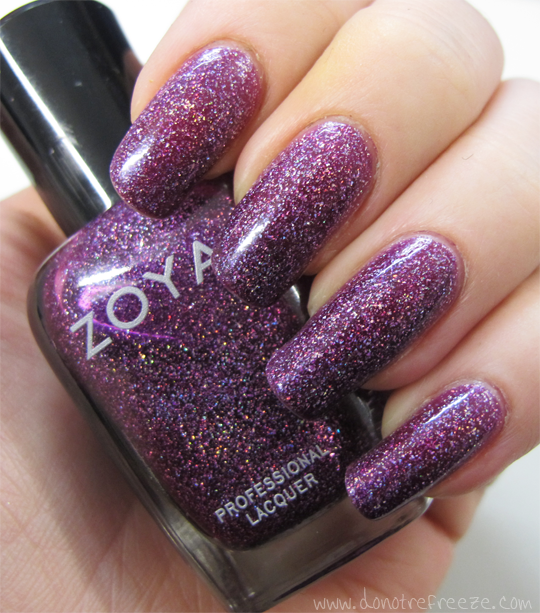 This was another gem of an acquisition from my US swap with Danielle over Christmas – I also have Blaze from the same collection which is similar in finish to Aurora but in a cool red shade. I haven't tried that one out yet, but I'm willing to bet that it'll make it into a Polishgasm post as well.
Are you a fan of Zoya polishes?