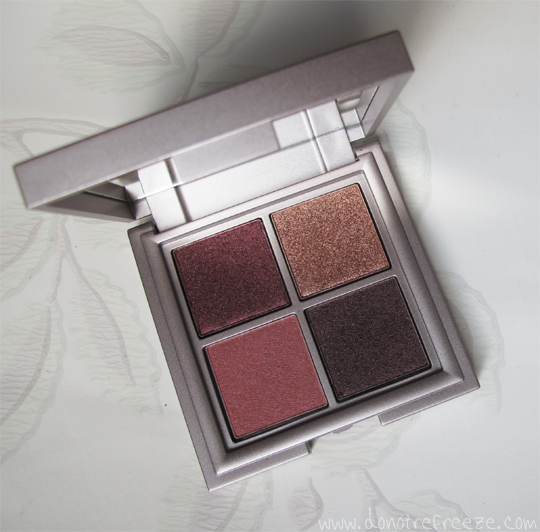 I've become quite the Kiko fan recently – the quality of the products are absolutely outstanding for the price. Even more so in their current sale! Now, I'm not sure if I completely lost my mind but for some reason I thought it would be a good idea to hit up my local shopping centre (Westfield Stratford) on Boxing Day… idiot. I lasted about half an hour before I became utterly murderous and had to get outta there, but in that time I managed to squeeze my way into Kiko – honestly, I've never seen it so packed – and pick up a couple of gorgeous palettes. I recently showed you the Colour Fever eyeshadow palette I tried, and this time I picked up a couple of the Colour Seduction palettes for a bargainous £6.40 (down from £12.90). This one is in Sensuous Burgundy.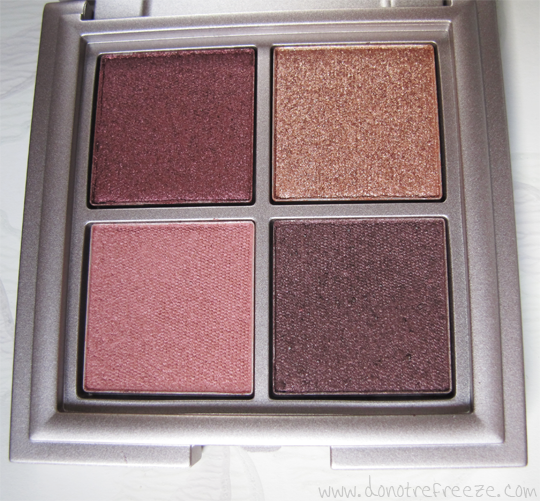 You know I love these sorts of shades of eyeshadow, so this palette is right up my street. There are two shimmer and two satin eyeshadows – a burgundy red shimmer (very similar to Inglot 452 actually, which is one of my all time favourite eyeshadows!), a gold shimmer with pinky undertones, a sort of rosy pink satin (this is what I like to consider a wearable pink!), and a red-toned brown satin. They apply so smoothly with barely anything to concern yourself with in terms of fall out, and they blend together effortlessly. The colours work really well with my blue eyes – there's nothing not to like, really!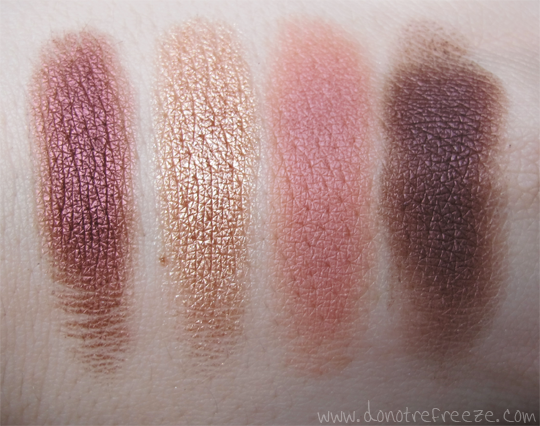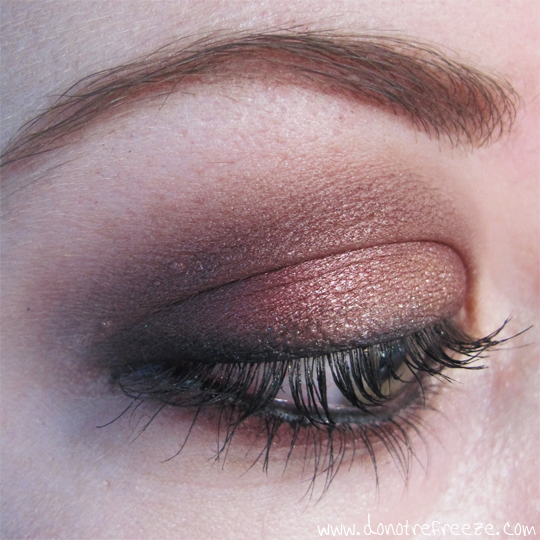 Sorry, my brows are an absolute state!
There are some insane discounts at Kiko right now in store and online, so I highly recommend grabbing a few bits to try – especially the eyeshadow palettes!
I think a red toned eyeshadow look is considered quite unusual, lots of people tend to shy away from shades like this, but these sort of colours are an everyday standard for me – I love them! What do you think of reds, burgundies and pinks on the eyes?