Got the January blues? Don't worry – my all time favourite brand Illamasqua have got a couple of new, true blue polishes to banish winter misery. Noble and Cameo were previously US exclusives, but they recently released to the rest of us on illamasqua.com so we can finally revel in the glorious blue creaminess! My crack dealer US swap partner Danielle sent me these in our most recent swap, so I was lucky to get them a few pounds cheaper than they retail for here but I would have bought them anyway!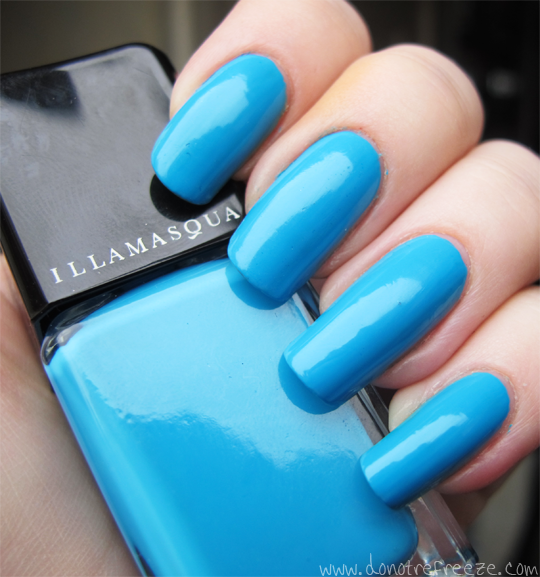 Noble doesn't muck about. It's pow-in-your-face bright and for that, I LOVE it. It's a real eye catcher and as always with Illamasqua polishes, it practically applies itself. This one is super opaque; with a careful application you could probably just do the one coat. Pictured is two coats, sans-topcoat so you can see how gorgeously glossy the finish is. I have a fair number of blue polishes but I don't think I have anything that could be considered a dupe of this.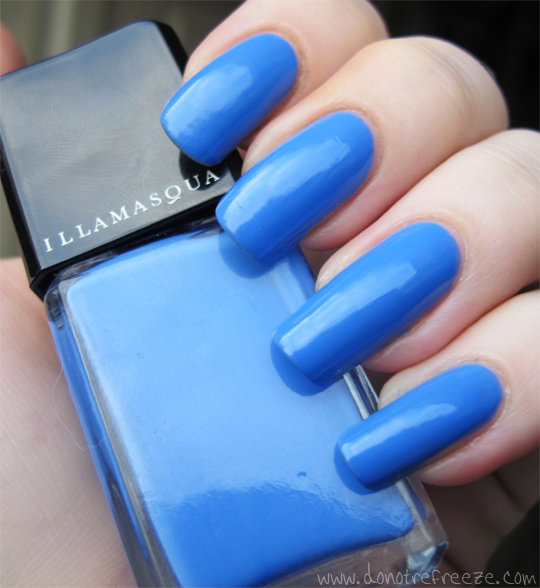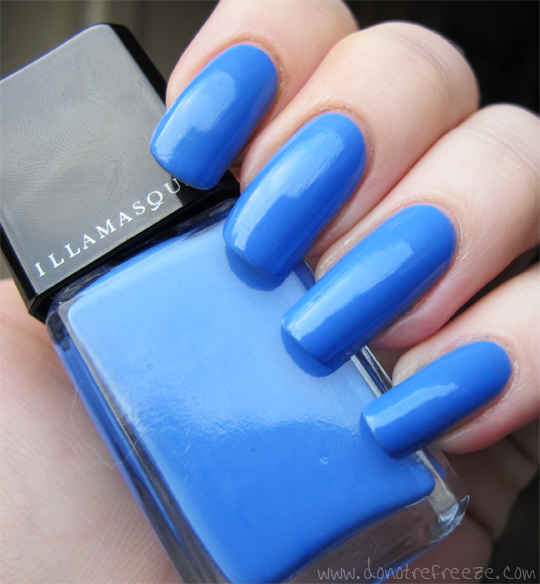 Cameo is equally stunning, but undoubtedly less loud. A stunning cornflower blue, think along the lines of Essie Lapis of Luxury but a couple of shades darker and about fifty times better. Unlike Noble it's definitely not a potential one-coater but two is perfect. Again, super glossy and nicely hard wearing as always.
If you're a blue fan, and an Illamasqua fan, you need to pick these up for sure. They cost £13.50 each and can be picked up in store or online.