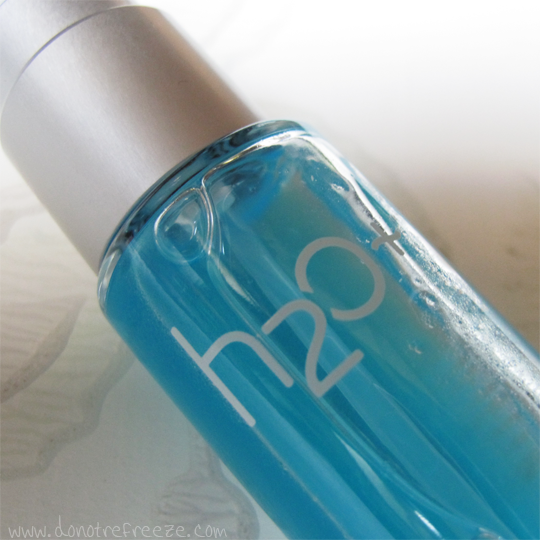 So, I have a new favourite serum. I can't remember exactly when it was, late November or early December I guess, that I went along to hear about the UK launch of H2O Plus skincare. I love the marine concept behind the brand – they focus on the perfect balance between science and nature. Their products are formulated using nutrients and botanicals straight from the sea to provide oil-free hydration to all skin types. I love the science-nature balance – I think most brands tend to lean far more one way than the other but I do believe that you need to combine naturual ingredients with scientific ideas to create a really effective product. As you know, my skin is super oily and although I've learned not to be afraid of oils these days, I do really like to see oil-free products that can actually hydrate the skin rather than stripping it. And this Oasis 24 Hydrating Booster* definitely does hydrate! H2O Plus Skincare is separated into 6 comprehensive ranges to cover a whole ton of skin types and skin concerns. The Oasis range is the 'suits everybody' kind of one, and this 24 Hydrating Booster is my favourite. The product in the tube looks odd, a blue liquid with a clear layer on top – you need to shake it to mix the two parts together and you get a consistency not unlike jelly before it's set. It sounds bizarre but it's hard to explain; take a look: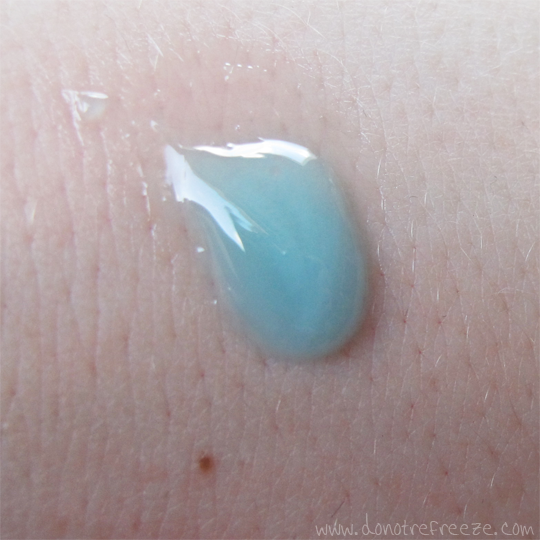 This is just one pump of the product which is plenty to completely cover the face and neck. The 24 Hydrating Booster is designed to continue releasing moisture into the skin slowly over a 24 hour period – you know like how Shreddies are supposed to release energy to your body throughout the day? Bad analogy, but think of it like Shreddies for the face! Haha. This time-released hydration is awesome. When you first apply it, it literally feels like a burst of moisture on your skin, it's so refreshing. It makes my face feel plump – you know, not like fat plump but just fresh and full of life. And rather than this feeling dissipating after a couple of hours, it still feels that way the next day. It's really quite spectacular, and I urge you to try this product out – you won't regret it!
H2O Plus Oasis 24 Hydrating Booster costs £25 and is available exlusively at M&S Your Beauty and online.