One of the first makeup items I ever bought for myself, around age 13 or 14, was a green eyeshadow duo by GOSH. I used that thing every single day back then, I actually finished it. As if I could ever finish anything these days! Even though green is a colour I very rarely wear on my eyes now, it seems that green GOSH eyeshadows have a bit of a special, nostalgic place in my heart because I couldn't pass up the opportunity to try the new GOSH Green Valley Quattro Eyeshadow*!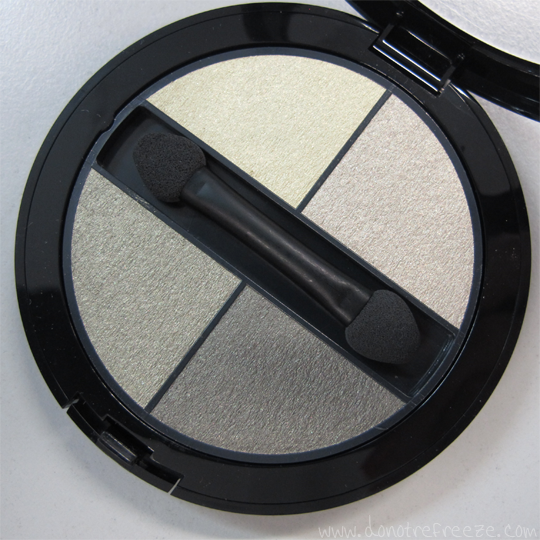 I was going to say 'this takes me back!', but it doesn't really other than the fact it's a green eyeshadow and it's by GOSH. The old duo I mentioned was comparitively dry and hugely lacking in pigmentation but this quad is a nice testament to how much GOSH's formulas have improved over the years as these four olive-y hues are nice and soft with decent enough colour payoff. I really like the texture of them, they're a shimmer finish but more of a satin shimmer rather than a frosty one. They blend together nicely on the eye, too.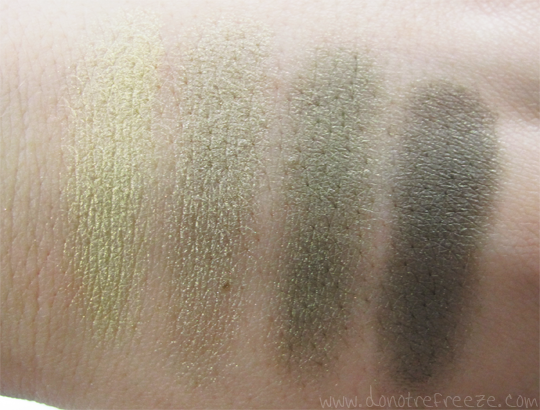 Since the shadows are leaning towards the olive kind of green, I decided to wear them with a gold liner – am I the only one who's a slag for olive green and gold? Surely not!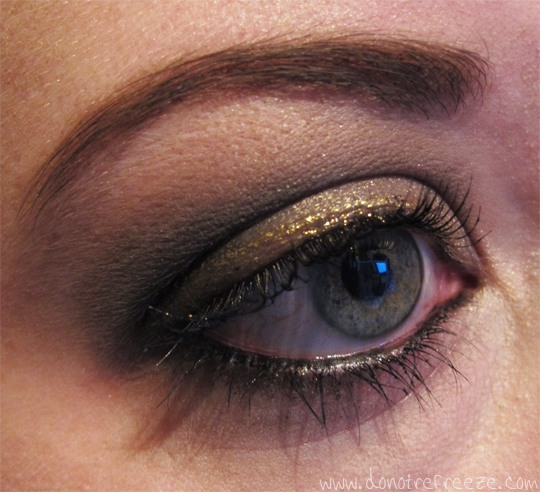 This sweet little piece of personal makeup nostalgia is available in Superdrug for £7.99 – and if green isn't your thing there's a brand new purple quad to try along with the other colourways in the Quattro Eyeshadow range.
Have you ever used GOSH eyeshadows? Are you a fan?