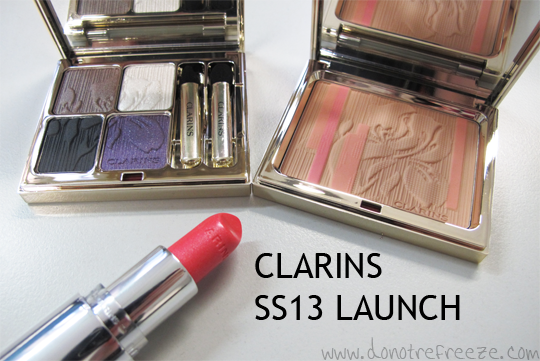 Well, I've had quite enough of the winter now thank you very much. Spring can't come fast enough, but at least I'm managing to tide myself over with these beautiful products from Clarins' new Rouge Eclat SS13 collection!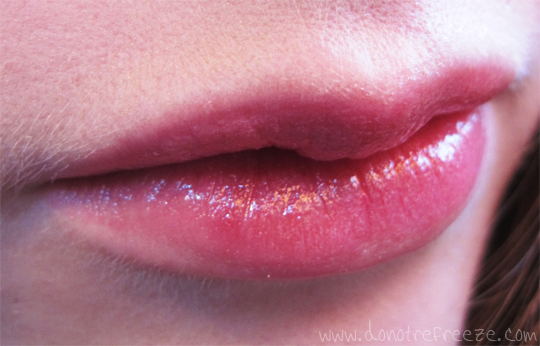 Let's start with lips first. The Rouge Eclat collection brings two new shades of Clarins' Jolie Rouge Brilliant lipstick formula (£17), the one I have here is Watermelon*. As someone who can never, ever be bothered with the faff of re-applying lipstick throughout the day I really appreciate the creamy and sheer texture of these. They're forgiving enough to apply without even looking in a mirror which is a godsend for lazy cows like me, whilst offering a moisturising feel and lush, glossy colour. Nothing not to like!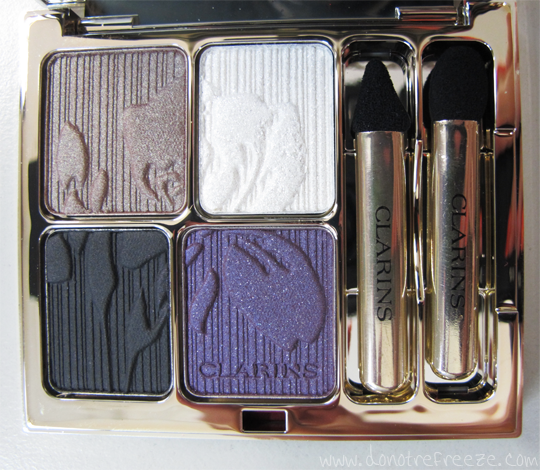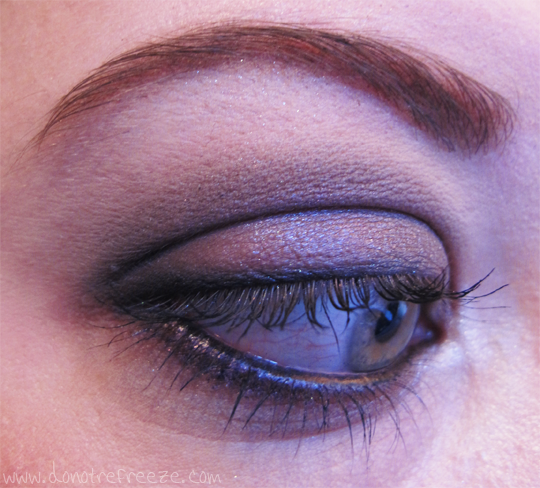 After falling madly in love with the gorgeous eyeshadow quad from last year's Odyssey collection, I couldn't wait to have a play with this Iris Blossom Palette* (£30). The embossing on the shadows is stunning, it did take a few minutes of steeling myself for destruction before I could take a brush to these beauties! Whilst the ivory and light taupe shades seem like pretty standard Spring/Summer colours, I love the inclusion of the violet and black shades as they're really unexpected and this makes the palette for me. Wonderfully soft and blendable of course, and although the black isn't the most pigmented thing in the world, I don't really go to Clarins for hardcore pigmentation. I go to them for impossibly lovely, luxurious products that create impossibly pretty looks!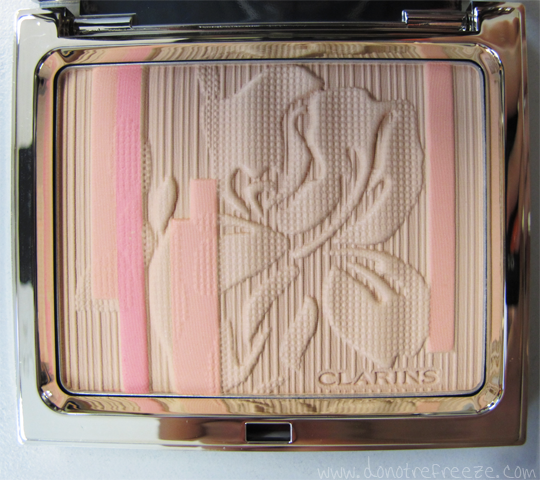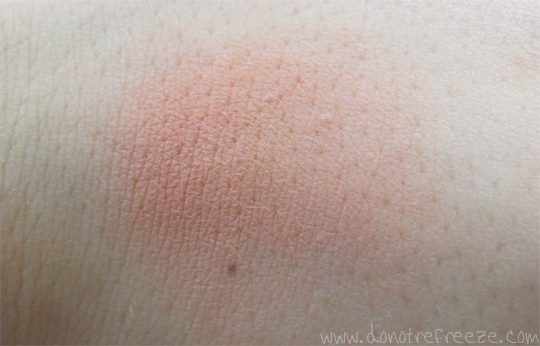 Ahh, le piece de resistance. No one, I repeat no one does gorgeous face palettes quite like Clarins. Say hello to the beautiful Rouge Eclat Face & Blush Powder* (£30)! Again the embossing takes its inspiration from the iris flower, and the silky smooth powder combines a trio of radiance-boosting shades. If you're careful with where you stick your brush, you can isolate the shades for particular uses but I like to just swirl them all together for a beautifully summery blush. My favourite! In the FOTD you can see the lipstick, eyeshadow quad and face palette in action – the latter is applied quite heavily as I'm sure I'm not the only one who has huge trouble trying to get cheek products to show up in photos!
Clarins have done excellently with the Rouge Eclat collection, there's not one piece here that I don't like or wouldn't be happy to pay for. Also available in the collection is a mineral loose powder and two shades of Gloss Prodige – along with a whopping 15 new shades of Rouge Eclat lipsticks that will become part of the permanent Clarins range. I have a few of those to show you too, so look out for them in the near future!
Is anything really catching your eye from the Rouge Eclat collection? Surely the face palette is making you swoon!