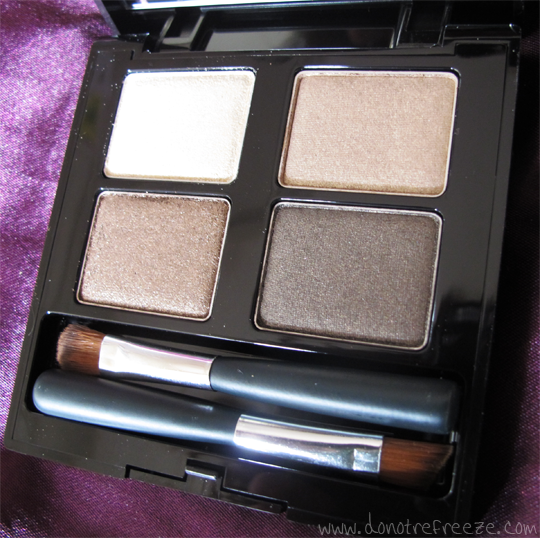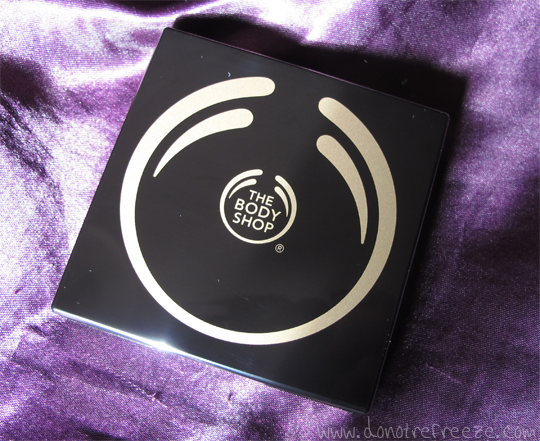 It's been quite a while since I've had a play with makeup by The Body Shop, but trying out this Smoky Moonstone Eyeshadow Palette* has definitely reminded me that they can make some really nice pieces!
The Smoky Moonstone palette is from the current Winter Trend Collection – and I have to say, if you'd have put the two eyeshadow palettes in front of me and asked me to pick one, I would have gone with Smoky Copper. In hindsight, I'm actually glad I tried Smoky Moonstone instead as even though I tend to opt for warmer shades of eyeshadow, this has reminded me that cooler toned shadows quite suit me! Along with the light champagne and cool gold shadows, the two darker shadows have some cool taupe-ish tones to them which makes them a bit different from the millions of warmer neutrals I already own.
Along with the 4 shimmer finish eyeshadows, there's also a mini shading brush and angled eyeliner brush which are really nice to use (if obviously a little short) – they are exactly the same quality as The Body Shop's standard brushes but in miniature. It's good for touch ups on the go, or equally useful if you're going away and don't want to take a bunch of full size eye brushes. There's also a mirror which is always welcome in a palette, although I don't know if it's just me, but the mirror seems a little cloudy. The only thing I think it's really missing – and I would say this of 99% of eyeshadow palettes – is a matte highlight shade. You can quite happily create a complete look with the four shades in here, but as with all palettes that only contain shimmer shades it would be nice if there was something to finish it off!
As for the formula, no complaints there. They apply with good pigmentation and blend reasonably well, but I would definitely suggest doing your eyes before your foundation as due to being so soft, they can be a touch flaky which means fallout is inevitable! This isn't a problem for me as I always do my eyes first anyway, but just something to keep in mind if you do your makeup the other way round.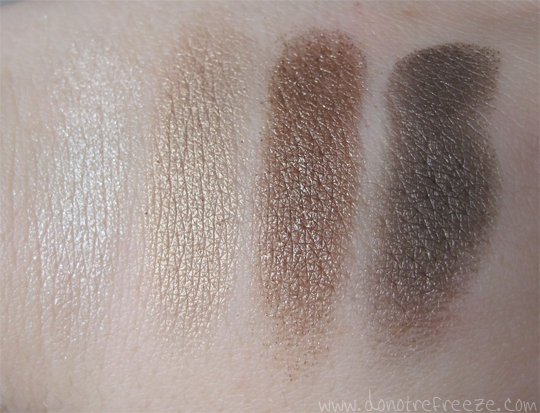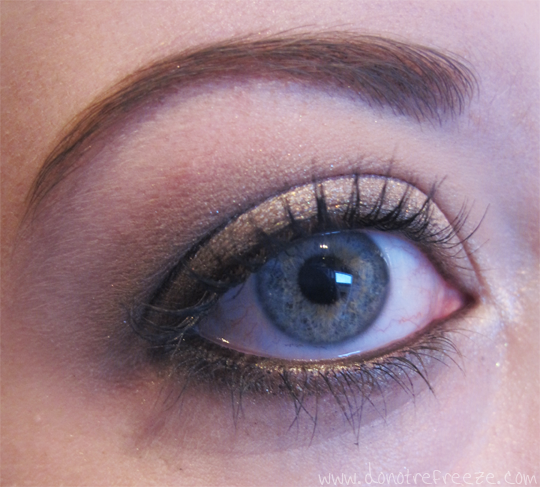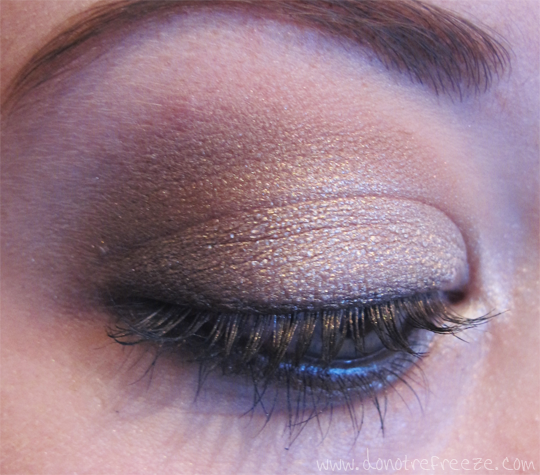 In the look above, I used the lightest shade around the tear duct area, the second shade over the mobile lid, the third shade lightly in the crease and the darkest shade smudged along both the upper and lower lashline. This is a really light and neutral look for me, but I have to say I quite like it!
Are you a fan of The Body Shop's makeup? Have you picked up anything from the Winter Trend collection?
The Body Shop Smoky Moonstone palette costs £14 (bargain), and is available in store and online.